Reply
Topic Options
Mark Topic as New

Mark Topic as Read

Float this Topic for Current User

Bookmark

Subscribe
Highlighted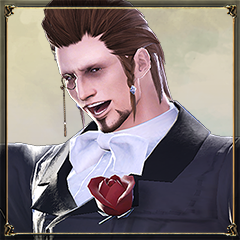 Offline
Re: Playstation 4 general information thread
No, 8 cores running at 1.6gHz should be enough. Remember that this is not like the Xbox One and PC. There's not going to be a bunch of crap running in the background taking all your processing power. I doubt it, but the Xbox One might have a slightly faster CPU because it will very badly need it with all this multitasking the system is designed to do. The PS4 is a very gaming focused machine, and because it is t designed to have a ton of stuff running at the same time, it won't need a higher speed (and more expensive) CPU.
My PSN
Re: Playstation 4 general information thread
---

Beckerjr wrote:
Very doubtful. 2Ghz is the top rated speed for Jaguar and the TDP goes up allot if its pushed to the max. To much power needed and heat produced. the 1.6ghz is most likely.

Ghz speed isn't the be all end all to determine performance.

---
This is definitely true.
With the Cell, Each "Core" performed a specific task in concert with the others to run a game. It worked, but it was rather limited in the sense that much of the time some of the "cores" didn't have anything to do, and therefore, some of that computing power was basically thrown away.
With the AMD, the Cores will be assigned tasks dynamically. Each core could be used in much the same way of the Cell, or several cores could be assigned to do the same task. In essence, running in 32-bit mode (as games would likely not need to run in 64-bit mode), you would have the computing equivalent of an 11.2 GHz processor (1.6GHz x 7) - 1 core assigned to the operating system overhead with the other 7 running the game.
JonathanCarabalo

Offline
Re: Playstation 4 general information thread
---

Beckerjr wrote:


Multiple things wrong with the specs listed. The 'Brazos' platform used for performance comparison is last generation. The Jaguar cores are based on 'Kabini'.

The GPU part doesn't not have 32MB of SRAM. Thats the Xbox One's chip that has it.

---
Wrong on both counts, about my being wrong, heh. Kabini is an APU architecture, not a CPU. Jaguar is in fact, a revised Bobcat architecture, which is the Brazos architecture.
And yes, Playstation 4's GPU has 32 MB of SRAM. That's Microsoft controlling the media
Impressive, and bad.
JonathanCarabalo

Offline
Re: Playstation 4 general information thread
---

JonathanCarabalo wrote:
Gran Turismo 6 is not being aimed at the console. - more speculation. No one knows.

Over a dozen games shown. - A dozen games shown? where? I only recall MAYBE 6 games shown, and one of them wasn't a "working title" that wasn't even officially announced
Actually - it's already out. The Playstation 4 - people have the final hardware. We know what it looks like. All of that other stuff is true, common knowledge among developers. And Polyphony Digital announced that Gran Turismo 6 is coming out for Playstation 3 already. About a dozen games have been shown:
The Witcher
Destiny
Watch Dogs
Call of Duty: Ghosts
Drive Club
Killzone: Shadow Fall
Knack
Infamous: Second Son
The Withcer 3
Deep Down
Daylight
Skylanders
Dying LIght
13. True - 3 of those weren't shown on the Playstation 4. Nevertheless, games shown. Now stop being so combative or else! Heh - just playing.
balmungfury Offline
Re: Playstation 4 general information thread
lol witcher 3 beta was shown or given to Sony, COD:Ghosts Is Actually COD:MW3 mod.
我わくう我わこう我わじん我わ人不つるぎにてすべてのつみをかりとり悪をめつする
PSNID:BalmungTaichou
Vita owner PS4 owner(hopefully)