Reply
Topic Options
Mark Topic as New

Mark Topic as Read

Float this Topic to the Top

Bookmark

Subscribe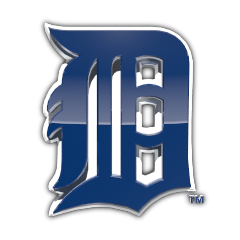 Offline
Re: Playstation 4 BC, all past and future combined
Oh crap. These boards are turning into 2006 all over again. That's a given with any new piece of hardware around the corner. People just love attention.
My favorite point of his is how his 11 year old PC can still outperform a console yet the game examples he gave before were for games that released in 2006. But really now. If he can honestly juggle 4 generations of console games as well as PC games while still finding enough time to troll message boards, maybe its time to find a full time job so he doesn't have so much free time on his hands. I have a massive backlog to complete from just one generation and two different consoles. I couldn't imagine having the time to complete what he is expecting.
I also don't understand how all this backwards compatability would even be remotely profitable when 75% of it would rely on the preowned market which Sony doesnt receive a penny for with the exception of certain Online Pass enabled games. Sony is already losing money as it is. I don't think its in a companies best interest to offer charities to obstruct new game sales when the majority of the library he wants is out of print and sold preowned.
The big difference with PC games is, the companies building the hardware are selling for profit. They don't rely on software sales to offset the cost of selling hardware at a few hundred dollar loss per unit. And it doesn't matter for Valve with Steam because they are strictly a software company with an online marketplace with a bit of money invested in living room PC's that they don't even make. And they screw you over as well since you are only buying a single user license playable only on the account it was purchased from. In order to make what the OP wants even remotely profitable, the PS4 would need to have a cost comparable to the Piston Xi3 Steambox which is set to launch at $1000.
Re: Playstation 4 BC, all past and future combined
[ Edited ]
Lol, I don't lie sarge. Why you mad anyhow you guys got me banned. Maybe they think you guys are being like ps home players on the reporting. I got nothing but love for you guys.
If anyone needs help, with something they are going thru? Im here to talk, I suffered severe SAD, severe Anxiety and severe Depression, luekemia, blood clots, foot ulcers from bad circulation, insomnia, amongst alot of other things. I thought I was gay, murderer, childmolester, transgender even thought I was the bad guy himself. Not judging any but knew I wasnt any them before and dont want to be. Just let me know, some i believe are severly wrong and will get you threw in jail as should, if you act on them. Im getting better. This wasnt sweet lies, like hey that hot woman likes you. Like they used to be. These was bad lies considering I wasnt none them before and dont want to be.
Re: Playstation 4 BC, all past and future combined
[ Edited ]
Plain and simple. Regardless of what anyone else ever thinks or decides to do, I stand by the idea.
If there is 0% backwards compatability with PSone, PS2, and PS3 disc based titles, let alone the digital games.....
I WILL NEVER BUY A PS4
This thread has run its course. Locked!
-space_cape!!