Reply
Topic Options
Mark Topic as New

Mark Topic as Read

Float this Topic for Current User

Bookmark

Subscribe
Highlighted
Playstation 3 to have 10 year life cycle
38 replies 1052 views Edited Jul 24, 2005
,
In a recent article in gamespot.com (
http://www.gamespot.com/news/2005/07/22/news_6129611.html)
Ken Kutagari the father of playstation want the playstation 3 to have a 10 year life cycle. Now traditionaly a new game console comes out every six years but Ken Kutagari want to change that by having the ps3 in the family home for 10 years.
,
,
"Kutaragi started out by reconfirming that the PS3 will be backwards-compatible with PlayStation and PlayStation 2 games and support high-definition TVs. "We're looking at a life cycle of 10 years with the PlayStation 3. We're currently shifting from standard TVs to HD TVs," said Kutaragi. "But in the next couple of years, most flat-panel TVs will be full HD. We're releasing the PS3 with full HD features from the start so that consumers won't have to buy another version of the console in the future. For the same reason, we're using Blu-ray as the PS3's disc format."
,
,
Now in this quote he also mentions that consumers won't buy a new version of the console in the future what can this mean? no PS4? I guess only time will tell since the playstation 3 is such a powerful console and with all of this new technology that the playstation 3 has in stored I wonder how microsoft, and nintendo will have up their sleeves since ps3 is set for a 10 year life span.
Message Edited by babyrok on 07-23-2005 10:00 PM
I Only Post Everything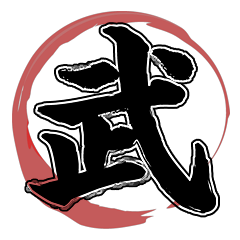 Registered: 04/18/2005
Offline
1170 posts
Re: Playstation 3 to have 10 year life cycle
Jul 24, 2005
legendofMCBROSKI
Treasure Hunter
Registered: 01/21/2004
Offline
5796 posts
Re: Playstation 3 to have 10 year life cycle
Jul 24, 2005
Beleive it or not, the Ps1 had a 10 year life cyle (according to sony)
There term for life cylce seems to be whenever publishers will support it or not. Sony actually still release its 989 sports games on the PS1.
So what he said can be a little deceiving...
Re: Playstation 3 to have 10 year life cycle
Jul 24, 2005
ps2 does not have a ten year life cycle ps1 came out in 94-00 and ps2 came out in 2000- and is do to end in 2006 but the games will live on. ,
,
i'm talking about the machine, the console not games for does who gets confuse.
Message Edited by babyrok on 07-23-2005 09:59 PM
I Only Post Everything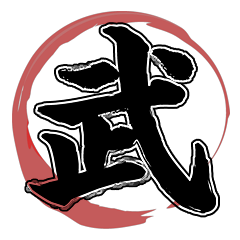 Registered: 04/18/2005
Offline
1170 posts
Re: Playstation 3 to have 10 year life cycle
Jul 24, 2005
,
,

---

,babyrok wrote:
,ps2 does not have a ten year life cycle ps1 came out in 94-00 and ps2 came out in 2000- and is do to end in 2006 but the games will live on. ,

,

i'm talking about the machine, the console not games for does who gets confuse.

,

Message Edited by babyrok on 07-23-2005 09:59 PM
,

---

,
yes actualy ps1 did have a 10 yr life cycle. they arnt talking about howlong the generation wioll be the prevalent one, its how long they will cpntenue to support gthe generation/ make games for it,
Re: Playstation 3 to have 10 year life cycle
Jul 24, 2005
Game support for PS2 will end in 07 same with Xbox and friggen Gamcube is almost at an end right now
,
,
,
I know that ps2 games will still come out after the playstation 3 comes out but like i said earlier I meant the production of the console itself will end once the new console comes out
Re: Playstation 3 to have 10 year life cycle
Jul 24, 2005
If what he means is that the successor to the,PS3 will be released after 10 years, I fully support Sony. Consoles are,becoming too close to real-life and we can use all the time in the,world untill we reach the top of everything, even virtual reality. But,he is most likely saying that the console will be supported for 10,years.
,