Reply
Topic Options
Mark Topic as New

Mark Topic as Read

Float this Topic for Current User

Bookmark

Subscribe
Highlighted
4 replies 43 views Edited Jun 13, 2011
Ok so I have a tale about my ongoing issues with my console, and I am looking for advice.
My loving wife got me a PS3 not this Christmas, but the one before (2009). I took it, I have played with it, I love it. Not being as hardcore as I once used to be I play it on and off, but I use it more for Blue-Rays and was now hoping to use it for Netflix.
At some point, possibly with the first update, or maybe one shortly after though it would refuse to update, it would Download to 99%, stop and say there was an error, EVERY TIME I tried. Once is odd, try again, twice is possible but strange. Three times there is something wrong, but the system still worked and played the few games that I wanted and times were good.
So we got a game that required an update. No ifs ands or buts, I needed that update. Oppon research I found out that others with this problem had solved everything with downloading the update onto a USB and doing it that way. Simple. Done.
Except.
I noticed it but thought I was going crazy, but then it got worse and worse. The loading time just to the dash was rediculously long. I meen, I would turn it on, tell it to log on to my account and would go and get a snack, use the washroom and possibly play with the dog and I would still have to wait a minute for it to finish, or sometimes it wouldn't finish and just hang.
It kinda fell to the wayside, we were moving again after all and I had other things to do. Now wanting to get netflix I booted it up to try to get it onto the network.
It tells me it needs an update, big black screen that wont let me do anything except enter a USB stick to update the system. Ok, easy. Done.
It loads, and now it can't find my Wireless network. Entered the SSID multiple times, checked, double checked and got someone else to indipendantly do the same. Same with the password. Upon a scan, the network doesnt come up. Is it within range? I would hope that the 3 feet it is away from the router would be. Ok, not a huge deal, I heve enough Cat5 around.
Well now, its back to the black screen saying that I need to update. Again?
I am getting fed up with this thing. If you need more information I can get it for you, just ask away.
Thanks
Riverside309
Uncharted Territory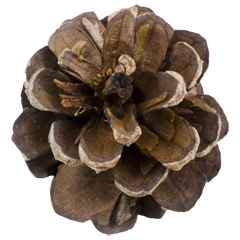 Registered: 12/17/2009
Offline
1427 posts
Jun 13, 2011
Copy your game saves to a thumb drive, then do the "restore" function which I think wipes everything and goes back to factory default.
______________________________________________________
BIGGEST pressing need in Home... add "banish from my screen" to the BLOCK command
Jun 14, 2011
Tried that. It works so much better now, except that it will not connect with the PS Store. It goes to a black screen that says that the system software is not working right.
Riverside309
Uncharted Territory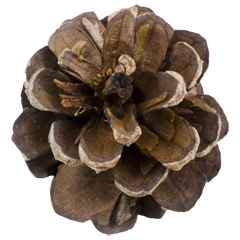 Registered: 12/17/2009
Offline
1427 posts
Jun 15, 2011
Did you do the "optional" 3.65 OS install? Were you trying to access it via the XMB or inside og Home?
We have occasionally seen issues like this and in some cases, if the person waits a day or so, it CAN seem to correct itself.
______________________________________________________
BIGGEST pressing need in Home... add "banish from my screen" to the BLOCK command