Reply
Topic Options
Mark Topic as New

Mark Topic as Read

Float this Topic for Current User

Bookmark

Subscribe
Re: PlayStation Store PLAY 2013 - What Are Your Thoughts?
The 20% discount is great for day one releases, a good selection of titles but the pre-order incentive isn't compelling enough. I thought about pre-ordering DuckTales but since the gift was just a static theme, I decided to pass until some other time. If they included exclusive avatars, digital soundtrack or something more, I would be more inclined to participate in these offers.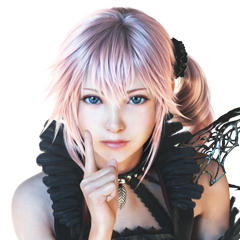 Offline
Re: PlayStation Store PLAY 2013 - What Are Your Thoughts?
Survey completed.
Out of those 4 titles, Ibb and Obb had the most appeal personally. It wouldn't be a game I'd consider playing all the time, but it's a cute game that people might enjoy with friends. I'm normally not into puzzle type games, but this one was interesting. Also I know this may get slack, but I'm glad it had PlayStation Home support with game in game rewards. Including the demo version, which had rewards for PlayStation Home as well.
When it comes to regards of PS plus discounts, and pre orders. I personally am not into pre ordering games at all. When a game is coming out that I'm interesting in, I always go to the store and purchase it. Never fooled with pre orders, since it doesn't kill me to just pick it up when it's released anyways.
Then when it comes to getting money back, I'd have to agree with another poster on it's not effective if you add up the numbers. Spending more, than you're getting back even with discounts, it just doesn't seem worth it to me. Perhaps if you were getting an equal number of dollars back, it might be something to invest in.
Re: PlayStation Store PLAY 2013 - What Are Your Thoughts?
I had a problem playing Ibb and Obb (it's unplayable in singler IMO), but the other games in the deal were fairly good. But is getting only $10 back for spending that much for pre-ordered games? No IMO. It'd be better to have a buy 3, get one free deal. But whatever, we accept what we have to, now don't we.
Multisystem owner. PlayStation owner since 2000. Inaugural PS Plus member:Legendary status. Former PS forum MVP with a launch PS3 & PS4.