Reply
Topic Options
Mark Topic as New

Mark Topic as Read

Float this Topic to the Top

Bookmark

Subscribe
Highlighted
PlayStation Plus, Is It Worth It? - My Take
26 replies 47 views Edited Aug 13, 2010
Thought I was done commenting on this issue but I saw mention of it elsewhere and thought I'd take one last stab at it. Here we go.
I dislike PlayStation Plus. Sony tried pulling a marketing scheme which in all honesty isn't that clever and that's what initially soured my take on it. Let's take a look at what it offers point-for-point :
Automatic Downloads

Exclusive Offers

Free Games & Downloads

Full Game Trials

Priority Beta Invitations

PS Store Discounts

Select Early Demos
Automatic Downloads:
This feature "Downloads content such as game patches, system software update data, and video items we recommend to you, automatically. This system will start automatically at the scheduled time, and will begin the download. " I'll give Sony partial props on this as I think it's a cool feature, however, I believe this service should be free to everyone not just subscribers. Charging for media auto-updates in a product is something I'm unfamiliar with and I think others are too.
Exclusive Offers:
Exclusive Offers on what? Granted, PSN+ hasn't been out that long but I've only noticed a couple of exclusive dynamic PS3 themes on offer which I wouldn't use anyway.
Free Games & Downloads:
If you're paying a subscription fee than they're NOT free games. Again, nothing in the subscription is free, that's why you're paying for it. Also, both the games & DLC you acquire "for free" become inactive (meaning "can't be used") after your subscription period ends, should you choose not to renew. This means you don't actually get to keep any of your "free" content, well, except avatars & themes; whoopee-doo. The avatars cost pennies to make and the themes perhaps a dollar or two; decent trade-off for Sony since you had to shell-out $50 for them (assuming you get the year). To make matters worse the games you get "for free" are mainly one or two PSP Minis a week (valued at around $5) and one monthly full-fledged PSN game ("WipEout HD" for first-month subscribers) that are selected for you. I have blown quite a bit of money on PSP Minis already, I'm addicted to those bite-sized games, but none on offer through Plus I'd recommend. The PSN game, in this case "WipEout HD", is not to my liking and also happens to be one year and nine months old. So what if you don't like those games, or worse yet, what if you already own them? Tough cookies! No alternate games for you; you're stuck with them. These dated and sub-standard selections only exacerbate the issue of not being able to CHOOSE your games. This means you're now partially paying for something (via subscription) that you either don't want or already own; fail! Having to PAY to RENT games I don't CHOOSE is ludicrous. The reason I'm nitpicking over this one facet of PAID game RENTALS that I don't CHOOSE is that right now that's the touted HIGHLIGHT of this service. It unnerves me when I hear fanboys state: "It's okay that I would never have payed to play this game otherwise, because now I can experience something different." Really, are you serious? That's like saying "I feel hot, please urinate down my back to cool me off. I'd prefer water, but urine is "free" and I'm up for trying something different." Wake-up, fanboys!
Full Game Trials:
In my opinion, Full Game Trials are inferior to Game Demos for two reasons.
Full Game Trials cost as a part of your subscription while game demos are FREE.
Full Game Trials last for only one hour. I need to expand upon this second point.
First, lets address the issue of Re-playability. Say you're considering a purchase of a cool new game. You try out the Full Game Trial for the hour offered but still aren't sure if you want to buy the game. If you haven't made your mind up within that hour, you either have to take a chance with a purchase or go the rental route. On the other hand, with a demo you usually have unlimited play-time. The demo itself may be an hour or even only half an hour, but once you've finished you can go back and replay the demo over and over again to your heart's content.
The second issue is Varied Gameplay. Let's take Sony's first month offering, "

InFamous

". The 1-Hour Trial gives you a taste of what that game has to offer, and the first hour of any game is mainly a tutorial anyway. The free demo of "

InFamous

" is basically divided into three parts. Part one places Cole, the main character, a partial ways through the game so he has access to more varied powers. You play out this section as the "good" Cole possessing some offensive but mostly defensive powers. In the second part of the demo you play as "evil" Cole using a slightly wider array of offensive abilities, and in the final part of the demo you play as a neutral Cole with a somewhat balanced play-style. Now wouldn't you say the latter varied gameplay experience is worth more than the tutorial & a taste?
Priority Beta Invites:
What priority beta invites? I know of only one person who may or may not have received a beta invite (to the "Medal of Honor" Close Beta) just two days before me and keep in mind that I'm NOT a Plus member. With the exception of one other person on my Friend's list (so two in total), everyone else on my Friend's List, including Plus Members, got a hold of the "Medal of Honor" Closed Beta because I hooked them up. I've also helped connect people to the "DC Universe Online" Beta & the OnLive Beta (got into OnLive with some friends; still waiting on DC). So far I've gotten more people into Priority Beta Invites than Sony, at least on my Friend's List. This shouldn't be how it is.
PlayStation Store Discounts:
I went through the PlayStation Plus part of the PlayStation Store and averaged out the savings on each item to be $2.93 (I rounded, it's actually 2.933333). Keep in mind these aren't discounts on everything, only select items. To be fair, a lot of the discounted games and DLC are fun to experience but a few are quite old; having released either early this year or years' past. This means that most people who want to play these games, like me, already own them. But again, to be fair, if you should choose not to renew your subscription you still own your discounted PSN purchases for life. I know it may hurt some people's heads but lets do a little math . At $50 per year with an average savings of $2.93 I would have to purchase roughly 17 pieces of downloadable content to break-even. I've owned the PS3 since Jan. of '07 and currently have downloaded 80 pieces of paid DLC (including games, themes, and expansion content). If you divide that by 3.5 years it equates to roughly 23 items per year, saving me roughly $17.39 in the long haul after the $50 subscription deduction. This assumes, however, that every item downloaded was an item which Sony chose to discount so this is a crap shoot. Calculating the savings I would've had if I hadn't purchased any DLC till Plus, my savings would come to $14 ($5 from "Super StarDust HD", $2.50 from it's Solo Add-On Pack, $2.50 from it's Team Add-On Pack, $2 from "Interpol: The Trail of Dr. Chaos", and $2 from "Mahjong Tales: Ancient Wisdom"). Multiplying this $14 by 12 months gives you $168.00, now subtract the initial $50 subscription fee and that's an overall savings of $118.00 if those savings stay consistent month to month. This is HUGE! So when it comes to the perk of discounts, PSN+ could turn out to be quite profitable if you're lucky. Still, it's a gamble that many would understandably not want to take.
Select Early Demos:
I'm patient; I can wait. Only early demo Plus Members have gotten so far is "Kane & Lynch 2" which is a game no one I know is actually looking forward to. Decent perk but not worth the $50 a year.
I can see what Sony was thinking with this launch, "Let's release a service we know is sub-par and then let fan demand steer us in the right direction towards something more to their liking". Instead they got, "This is great Sony, keep it up!". Ugh, I can only hope Sony doesn't think they can just keep the same model now. It may get better. I'm sure many hoped QORE would be a great deal in the end, but... yeah. Does PlayStation Plus have potential? Of course it does, but until they can offer more it isn't worth my money. Early access to betas and select demos? I can wait. PSN Store discounts? Might be worth enough in the long-run, but that's only if I manage to get that $50 back through discounts over the course of a year, which is very possible. If you view the PlayStation Store and the savings you receive as a Plus Member, they're not huge savings but they can add up. Here are a few ideas I've cooked up that I feel would warrant an investment in Plus:
An Allotment of Free Movie Rentals per Month -

With the average new release movie rental going for $4 and the older movies renting for $3, even at only one free older movie rental per month (the choice of movie would be left up to the consumer) that's still a $36 value over the course of one full year. This would greatly help to entice movie-lovers, of which there are many, to take part in Plus.

Free Access to Hulu+ -

As this is being advertised as having a $10 per month subscription fee Sony could really capitalize, both in consumer popularity and in finance, if they could work out a more profitable arrangement with Hulu. To my knowledge everything on Hulu via PC remains free; console owners are just paying the subscription fee for the convenience of streaming content to their TV's. I don't see why Sony couldn't somehow incorporate Hulu's maintenance cost into one of their subscription models. Again, this could be quite a draw to movie and TV buffs.




Selectable Game Rentals & Discounts -

If we don't get to keep our "free" PSN and PSP Mini games unless we renew our subscription (for the rest of our lives) at least allow us to choose which games we're given. Wouldn't it be great to choose from any PlayStation Network game on the Store and play with it for an entire month? Than at the end of the month you can either opt to continue playing it for "free" in addition to your next month's selection or choose to purchase the game at a discount so you'll own it outright. This would also act to free-up one "free" PSN Game Slot thereby allowing you to select two "free" games for the next month of your subscription instead of just one. Every two months your "free" slots would increase by one. This would give gamers plenty to play while also encouraging sales, albeit at a discount, so both parties win.




Keep the Games / DLC After Subscription Ends -

Still another viable option is to just allow gamers to keep what they're given. This alone would make many jump on as they wouldn't feel too shafted should they decide not to renew their subscription. I think this might also encourage continued subscriptions since gamers would always be curious about what "free" content they'd be receiving every month, so they'd remain members in anticipation of getting something good.



I believe as time goes by Sony will continue to sweeten their offers but this might go a tad faster if there's more of a consumer outcry for a higher quality service. As of now, it has none of those options and so I believe it's just not worth my purchase. That's my take, here's Penny Arcade's. What's yours?
Currently Playing: "Destroy All Humans 2 (PS2)" & "Monster Hunter: Freedom Unite (PSP)"
Currently Reading: "BioShock: Breaking the Mold - Developer's Ed. Artbook"
Re: PlayStation Plus, Is It Worth It? - My Take
Aug 13, 2010
I wish they had a forum for all these my takes. not to sound like an ass or anything - but we knew what we were getting when we signed up. if you didnt sign up hey good for you - but why post here. I dont own a ford - And i wouldnt go to there forums explaining why i didnt buy one. Would you? thats what your doing here
I Only Post Everything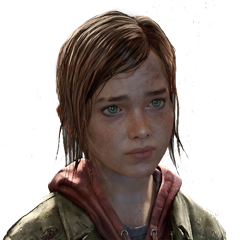 Registered: 08/08/2008
Offline
1038 posts
Re: PlayStation Plus, Is It Worth It? - My Take
Aug 13, 2010
Everything you've mentioned has been countered in one of the tons of threads started that basically complaing about the same things you are complaining about.
The bottom line is this, if you don't like it, you don't have to buy it. If you already bought it and don't like it, then you don't have to buy it again.
PSN+ isn't for everyone.
Re: PlayStation Plus, Is It Worth It? - My Take
Aug 13, 2010
Re: PlayStation Plus, Is It Worth It? - My Take
Aug 13, 2010
my problem is with PS+ is its a half assed attempt.
I Only Post Everything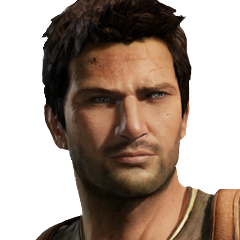 Registered: 07/14/2007
Offline
1090 posts
Re: PlayStation Plus, Is It Worth It? - My Take
Aug 13, 2010
I agree Lord...extremly wish I didn't waste my money on PS+. I probally shoulda learned how bad qore was and not get this. You guys who are fanboys and stick up know you got ripped off (if it keeps goin the way it is anyways) PS+ could have so much potential, but sadly as I see it going...Doesn't
shape up PSN and give things we want like cross chat and stuff we could use. (faster downloads, better profile set up, etc.) Just saying, and guess what jbslayer, all you can say is we knew what we were buying, but we really don't lol. Now we know it's crap and people are complaining about it. The thing clearly says what it comes with and makes it sound awesome and even adds the words "Much more." Much more sounds like features and stuff, but as I can see the way PS+ is going it's all a huge waste. So stop with the fanboy crap and say we knew what we were buying. Until I see more effort put into the $50 PS+ we paid for, it's crap. And that's a fact!
Digidevil4
I Only Post Everything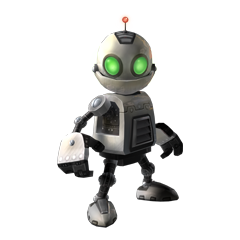 Registered: 04/28/2009
Offline
955 posts
Re: PlayStation Plus, Is It Worth It? - My Take
Aug 13, 2010
"If you don't buy it, than nothing changes the PSN experience you've had since you bought your PS3" Actually it does.
1.There are now elavated users.
2. Content which would have been free (Automatic downloads, game price cuts, early game demos) is now available only to plus owners or delayed a week for everyone else.
You can bet Mafia II which supposedly an early demo for Plus users would have released a week early had it not been for plus.
Anyone who has signed up at the moment is seriously devaluing their 50 dollars.
Think about the differences you get from Xbox live Silver to Gold - Its cheaper or the same price.
@KMSRI - At least you guys have the incentive of Quore.. Here in europe we have nothing similar.
---
Check out my [Moveset Creation Guide] ,my [PSASBR Wishlist]
...and my Movesets!

Re: PlayStation Plus, Is It Worth It? - My Take
Aug 13, 2010
The same is the can be said from silver and gold. Since you brought it up gold users get demos before silver users, gold users get xbox live deals of the week. However silver users just can not play online.
In my eyes the only different between live and plus is the free games. Microsoft has never given gold members free games.
And I am wondering would people be happy if automatic downloads and cross game chat is given to all, so the only difference would be the free games.
Digidevil4
I Only Post Everything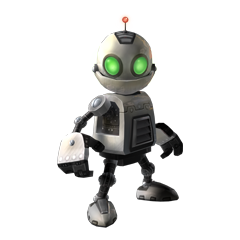 Registered: 04/28/2009
Offline
955 posts
Re: PlayStation Plus, Is It Worth It? - My Take
Aug 13, 2010
Gold is a huge step up from silver
Gold users get Online gaming, Partys, Party Chat, Video Chat, Netflix, Sky player, Facebook, Twitter, LastFM, Zune and Foxtell. Aswell as early Demos.
Soon also to include Hulu Plus and Xbox Live
---
Check out my [Moveset Creation Guide] ,my [PSASBR Wishlist]
...and my Movesets!

Re: PlayStation Plus, Is It Worth It? - My Take
Aug 13, 2010
Agree with Digi. If few people purchase Plus then Sony will begin asking themselves why; why aren't people investing in Plus and what can we do to make it more appealing? This is a good thing because I, at least, want Plus to change more to my liking before I invest. Now to answer Sony's question of what they can do to make it better, that's why I made the previous post. Sony's a smart company but they can't read minds. Tell them the changes you want to see, and if enough people mention the same things then Sony will take the hint and modify Plus (hopefully).
When people want change to take place, they don't just sit in a corner and pray or send out positive thoughts; those are dreamers. You want to make something happen, then you take action. The best way to take action against a corporation is with your wallet. When they ask "why", point them to the forums for your demands. Consumers have the responsibility to make wise investment decisions and corporations need to make money. If corporations want to make more money, then they must adhere to consumer demand. My previous post contained some options I'm hoping Sony will look into.
Currently Playing: "Destroy All Humans 2 (PS2)" & "Monster Hunter: Freedom Unite (PSP)"
Currently Reading: "BioShock: Breaking the Mold - Developer's Ed. Artbook"