Reply
Topic Options
Mark Topic as New

Mark Topic as Read

Float this Topic to the Top

Bookmark

Subscribe
Re: PlayStation Plus 4/23 Update - Soul Calibur Broken Destiny Free for Plus
---

xClayMeow wrote:


As I stated when the month's content was first unveiled, I'd really like to know who thought it was smart to have Soul Calibur be the IGC after Tekken 6 was an IGC last month. Two PSP fighters in a row??! Soul Calibur is my favorite fighter franchise, but I still think this is totally stupid.

And then next week we're getting Zombie Tycoon 2, so Vita owners are getting ZERO Vita-only titles in IGC this month.

---
agree here , 2 psp fighting games in a row (what about the people who don't like fighting games? )
seems no more plus for me until I see better game for ps vita on plus .
Re: PlayStation Plus 4/23 Update - Soul Calibur Broken Destiny Free for Plus
I'll be thinking of getting Resident Evil 2 and 3 since they're $2.09 a piece, but this will be the 1st time I'll say pass on a free game, because it's fighting and I need to get a bigger memory card later on.
Re: PlayStation Plus 4/23 Update - Soul Calibur Broken Destiny Free for Plus
Without a Vita I'll be unable to play this week's addition of Soul Calibur. However, still having a Vita, the game wouldn't give me much joy as I am not a fan of fighting games anymore. The Resident Evil series on the hand is something that I do like. It's just that I've already played most of the games, and the games I haven't played I don't really care to. If I'm feeling nostalgic enough I might bite down into either Resident Evil 4 or Code: Veronica... although, these are basically the same $10 deals that have been going on for the last two years. Paying $10 for a game I've already beaten... it's not really something I want to do.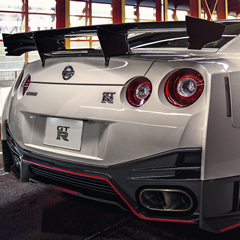 Offline
Re: PlayStation Plus 4/23 Update - Soul Calibur Broken Destiny Free for Plus
I'll snatch up the PSOne games for less than $10. I'll pass on the PS3 titles. I'm banking on them being in a dollar bin at a game store in about a year. Haven't been interested in any of the free games in over a year but I'm holding hope. Sometimes my son plays the free games for a couple days after the update. Love the PSOne and Two releases though. Keep that up. Never had a game system when I was younger and a lot of those older games are pretty good (and in my price range!)
Re: PlayStation Plus 4/23 Update - Soul Caliber Broken Destiny Free for Plus
[ Edited ]
The PS+ free and discounted games obviously cannot be everything everyone wants. But North America's strategy is seriously falling short of Europe's. Just look at their free and discounted games from the last few months. They are new and popular games, compared to NA's old and mediocre games.
In North America, we occasionally get day-one discounts on new releases, but they are never free. A recent EU example would be Velocity Ultra HD. It was announced it would be free for them, before the release date was even set.
They also get recent major releases for free, like Red Dead Redemption, Hitman Absolution, Sleeping Dogs, and Batman Arkham City. They tend to rotate their free games out more frequently, giving their subscribers better games for shorter periods of time, and keeping things fresh.
When NA gets a recent major release for free, it STAYS in the IGC for many months, even over a year. Games like LBP2, Infamous 2, Uncharted Golden Abyss, and Gravity Rush. Good games, but it doesn't take years to beat them. The games that get rotated out frequently for NA are overwhelmingly mediocre titles that you probably didn't even remember existed.
NA's strategy could be a great way to highlight awesome games that didn't get enough credit when they were first released. But honestly, that doesn't really happen anymore these days. With the presence of the Internet, a great game that wasn't publicized enough will still rise above the rest via word of mouth. Throwaway games like Vanquish and Malicious are doomed to anonymity.
Morgan has explained many times that there are different contracts and agreements between SCEA, SCEE, and the various publishers. But my question is, how can SCEE possibly be that much better at forming these agreements? Many of these publishers are American companies. I'm just not understanding how there could be such a huge discrepancy.
But if that's really something that cannot be changed, then how about this for a strategy. On the first PS+ blog post of the month, present us with a selection of games that could be free/discounted for the following month. Let us vote on them. Guaranteed, we're not going to pick Tekken and Soul Caliber two months in a row. Overall, we still might have a selection that is sub-par compared to EU, but at least we'd be able to take some ownership of the process.
And how about this for a Vita strategy. There are many PS3 titles that are being ported over to Vita lately. Rocketbirds, Limbo, Machinarium, and Metal Gear Solid HD are some great ones. Since PS+ subscribers are usually avid and loyal gamers, we likely already own the PS3 versions of the games being ported. So why not reward our loyalty by adding those ports to the IGC when they release on Vita? We are the gamers that are so loyal that we end up buying the same game twice for both systems. Give us a break once in a while.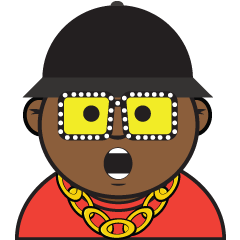 Offline
Re: PlayStation Plus 4/23 Update - Soul Calibur Broken Destiny Free for Plus
That's a good point, I would like to know in the negotiating process what did the SCEA get in return for not getting early licensing rights(early rights that the SCEE seemed to negotiate in)?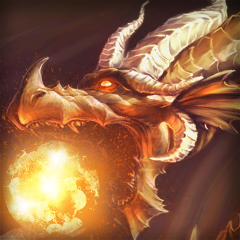 Offline
Re: PlayStation Plus 4/23 Update - Soul Calibur Broken Destiny Free for Plus
Skipping this one, unfortunately.