Reply
Topic Options
Mark Topic as New

Mark Topic as Read

Float this Topic for Current User

Bookmark

Subscribe
Highlighted
PlayStation Persuasion: How I Was Persuaded
[ Edited ]
3 replies 337 views Edited Oct 4, 2012
PSN: ScreamAimFire999
As a kid, things were tough growing up. Our family wasn't exactly wealthy or even together to be exact and so to get a video game system was always out of the question. I wasn't an ungrateful kid but somehow I still knew I was missing out. But looking back on my life, even though I'm only 22 years old now, PlayStation has always been in the better part of my life. Whether I knew it or not. Thankfully, in those hard times, I had great friends that let me play with them on their PS1 and nothing made me happier as a kid. I may not have had my own PS1 but I sure soaked up the fun with any opportunity I had to play it.
When I was about 14, I realized that I just couldn't handle not having my own console to play with. Enough is enough right? I mean, I was 14! I already missed out on the PS1 experience. So I did something that Christmas that I didn't have the courage to do for years. And that was to ask for a PlayStation console for Christmas. The glorious PlayStation 2. It was a bold move since I knew how my family felt about video games, but I felt for some reason I was persuaded to do so. Christmas Eve came along and I remember being outside skateboarding with my friends when suddenly I was called inside for something very special. It was strange but I followed. And when I got inside, there was a very ordinary box waiting for me. But when I opened it, my eyes lit up and I smiled from ear to ear. I couldn't believe it! I actually got a PlayStation 2! I got few games for it including Tony Hawk's Underground and Dragon Ball Z: Budokai with 2 controllers to play with my brother.
I was so grateful for this gift. It literally changed my life. I felt like I was born to play video games and then I finally got my chance. A life long goal of mine was finally complete. Owning my own PlayStation console. PlayStation 2 brought me fond memories that will never be replaced or forgotten. Like spending quality time with my younger brother by playing DBZ together. Or putting white socks on our hands to make the EyeToy camera work better. Nothing made me happier. Even though I had a PlayStation 2, my love for PlayStation and video games didn't end there. It expanded.
I fell more in love with PlayStation and more curious about everything in the video game industry. In 2005, I saw the PSP for the first time. I was blown away by the graphical power and colors the gorgeous screen presented. "It was like a portable PlayStation 2!" I thought to myself. I knew I wanted one but I couldn't get one. At least anytime soon. A couple years later, my best friend Jeff had purchased a PSP. It was 2007, and I still gave my PS2 all the love and attention I possibly could. He came over my house one day to hang out and he brought the PSP. He knew that I didn't have access to video games or anything so he so generously said, "You're my best friend, I want you to have this." I was totally blown away by this and I was the happiest kid that day. Jeff explained further to me why he gave me his PSP. He told me that he no longer needed a handheld system because he actually had a new toy to play with. The PlayStation 3.
By now, I'm sure you can see how my lust for PlayStation has grown. I simply couldn't get enough of it. When I went to hang out at Jeffs house, I was able to play the PS3 for the first time. He showed me everything. I felt out of my time when I touched the system and it turned on by itself. Marveled by how the controllers were wireless and so light. Breath taken by the graphics and the XMB drastically improved upon from the PSP. Then I was able to play my first PS3 game, Resistance: Fall of Man. How could such amazing technology exist?
Fast forward to 2010, I had just actually purchased a new PSP with my first paycheck from my first job. My other one lost and I was devastated. But it was a truly satisfying feeling to be able to buy my own video games. Even if I had to wait until I was 19 to do so. Even then, I still had the wonderful PS3 on my mind, I couldn't afford that just yet. I made my PSN name ScreamAimFire999 on my PSP and registered here on the PlayStation forums the same year. I wanted to know EVERYTHING about the PS3. I asked questions, read specs over and over, and stared at pictures of it all the time. I knew the PS3 would be perfect for me. My girlfriend who just started work knew how much I wanted a PS3 more than any other item in the world. And she so generously purchased one for me back in May 2010. My joy couldn't be described with mere words. My purpose was clear to me. I was meant to be a gamer.
The next year, I heard details about the then "NGP" during E3. I paid close attention to every detail released until its launch here in February 2012. I pre-ordered the PlayStation Vita. Taking great pride in owning a PlayStation product on the first day of its release for the first time in my life. Over the years, nothing has brought me more entertainment and great friends like the PlayStation experience. My love for PlayStation continued to grow as I created my dedicated blog on Tumblr on the same day the PlayStation Vita launch. I called it, "PlayStation Persuasion." I called it that because it came to my mind after thinking of how easily these great PlayStation products persuaded me to reach goals and even do things I wouldn't do normally otherwise. I wanted to make a blog to spread the good word and information that maybe I missed out on in the past.
I didn't ever get things when they first came out or even soon after until this year with my PlayStation Vita. But this has taught me a valuable lesson. Good things come to those who wait. Thank you PlayStation community. Thank you Sony. Thank you for everything.
Check out my PlayStation dedicated blog, PlayStation Persuasion! playstationpersuasion.tumblr.com

PSN: ScreamAimFire999
Treasure Hunter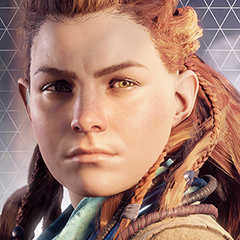 Registered: 05/12/2010
Offline
6444 posts
Re: PlayStation Persuasion: How I Was Persuaded
Oct 6, 2012
Thank you very much. I appreciate it.
Check out my PlayStation dedicated blog, PlayStation Persuasion! playstationpersuasion.tumblr.com

PSN: ScreamAimFire999
Treasure Hunter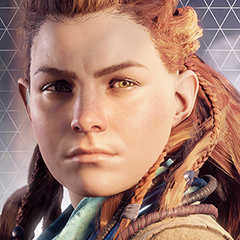 Registered: 05/12/2010
Offline
6444 posts
Re: PlayStation Persuasion: How I Was Persuaded
Oct 8, 2012
Thank you all for this. This is truly amazing.
Check out my PlayStation dedicated blog, PlayStation Persuasion! playstationpersuasion.tumblr.com

PSN: ScreamAimFire999