Reply
Topic Options
Mark Topic as New

Mark Topic as Read

Float this Topic for Current User

Bookmark

Subscribe
Highlighted
Wow! you guys are doing what I wanna only you are just using PSN. Do you have a website? I wish you all the luck in the world with meeting gamers near you. Awesome turnout on this thread. BTW, where is Pinoy?
"All that is needed for the forces of evil to triumph is for enough good men to do nothing. -- Edmund Burke "
Please join my Ps3 community/user database. We have 29 members and growing fast
PS3 Gamer's Union
We also have a live public chatroom for Ps3 users, you can find me there 24/7! Check us out at
Sev's Chatroom
Message me about Ventrilo voicechat server info.
SKuLL2244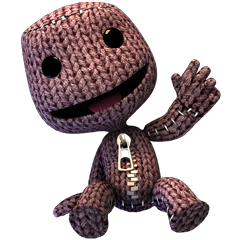 Offline
---

Tay6108 wrote:


---

TheD1sturb3dOne wrote:
**bleep** is pinoy?

---

Pinoy is a demonym referring to Filipino people around the world. Filipinos usually refer to themselves informally as Pinoy or sometimes the feminine Pinay. The word is formed by taking the last four letters of Filipino and adding the diminutive suffix -y.

Pinoy was used as self-identification by the first wave of Filipinos coming to the continental United States before World War II and has been used both in a pejorative sense as well as a term of endearment similar to Chicano.

---
Wow Tay, I see you're posts all the time, you always know what to say to answer someones question lol. Nice job.
http://www.djdoubles.pixel-gamers.com - Personal Internet Radio.
Musta? Add nyo din ako pls.... carlo1223
Tnx!!!
Killzone 2
Resistance 2
Resistance: FOM
Battlefield Bad Company
Dead Space
COD: MW
GTA IV
Unreal Tournament
MC vs DCU
Burnout Paradise: The Ulitimate box
Stardust HD
Tom Clancy's: Rainbow Six Vegas 2
LPB
Assassin's Creed
GT5: Prologue
R&C: ToD
Heavenly Sword
thizzmatik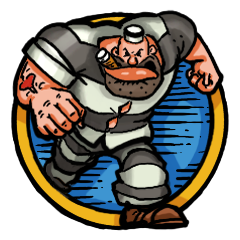 Offline
im pinoy too.... add me thizzmatik
games i own: sf4, kz2, ufc undisputed, cod4, mgs4, little big planet, madden 09, soul calibur 4, grand theft auto 4, grid, devil may cry 4, lost planet xtreme condition, dark sector, fight night round 3, nba street homecourt, nba 2k8, ghost recon 2 advanced warfighter, burnout paradise, assassin's creed, lego's star wars the complete saga, def jam icon, uncharted drakes fortune...
feel free to add me i'm in california where is everyone else at?
PSN = balow93402
Games:
killzone2, battlefield 1943, mirror's edge, warhawk, red faction, fight night R4, Socom: confrontation, metal gear solid 4, dead space, R2, Mortal kombat vs. DC universe, GT prolog, prototype, orange box, blitz, madden 09' and some psn games
Message Edited by Balow93402 on
07-19-2009
12:02 PM
Message Edited by Balow93402 on
07-19-2009
06:59 PM
Feel free to add me up: systemid12
Games owned:
MGS4
FF13
Demon's Souls
Super Street Fighter 4
Fight Night Round 4
Infamous
Skate 2
Batman Arkham Asylum
Red Dead Redemption