Reply
Topic Options
Mark Topic as New

Mark Topic as Read

Float this Topic for Current User

Bookmark

Subscribe
Physical to Digital, a New Era?
[ Edited ]
1 replies 131 views Edited Aug 23, 2012
Hello fellow psn community I'm L6RD7BLU3 and i just wanted to share my story within the community. My story begins with game collecting oh the nostalgic days of gaming i remember trying to get my hands on as many games as i could, the good and the secretly bad taboo games that are not all that bad, but the critics says otherwise. But of course no kid couldn't get there hands on every game either, wait or sell are the only two options a kid has and it's one of the things i did not want to do i liked all of my games that was accumulated throughout the years. So as i got older and digital games blew into fruition i thought it was dumb at first on how anyone wouldn't want the physical copy of said game? So when i became a ps plus member a little over a 6 to 8 months ago i was amazed that i was getting all of these awesome games with just a $50 subscription! This was just a little nudge that was pushing me more towards the digital era. So I was going back and forth to my digital and physical games until today, today of all days I just thought why not go all digital. So I went to my local game store and traded in all of my physical ps3/vita games to go straight digital from here on out. I ended up getting $400! so i got a 32gig vita memory card and a $150 worth of psn cards on top of my already PS Plus subscription I'm not really sweating it as much as i did back then. times are changing i do like physical copy games, but now I'm not really worried about it anymore, also digital games keeps my room nice
times are changing i do believe at some point in time everything will be digital if my statement is wrong then so be it but this is what i believe. Even Nintendo power magazines are phasing out this is some sad news if you guys and gals didn't know yet. paper media might go away as well *sigh* so what do you guys think will you guys be making the switch or are some of you all ready there. And do you agree with my digital era statement L6RD7BLU3 TUNING OUT!
Highlighted
Welcoming Committee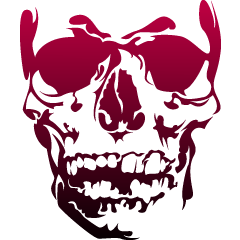 Registered: 09/13/2007
Offline
4403 posts
Re: Physical to Digital, a New Era?
Aug 23, 2012
Personally, I prefer physical discs. For 2 reasons.
1. I like to feel like I OWN what I paid for. Not just a legal digital rip.
2. If I decide I want to play a certain game I may have not played in awhile, I can just pop in the disc, rather than having to re-download it all over again. (if I deleted it in order to make room on my HDD.)
Of course, when it comes to digital-download only games, like "Rainbow Moon" and "The Walking Dead," then I don't have a choice.
"You must make a friend of horror. Horror and moral terror are your friends. If they are not then they are enemies to be feared."