Reply
Topic Options
Mark Topic as New

Mark Topic as Read

Float this Topic for Current User

Bookmark

Subscribe
Highlighted
6 replies 72 views Edited Jul 19, 2011
hi there. sorry to bring up this question to those of you that don't know but i'm a huge fan of the Phantasy Star games from SEGA but seeing how SEGA of America is very annoying with telling their fans abot their games or what might come up i thought i might ask some of you guys sinc maybe someone here might know.
anyways for the current PSP's there is a game called Phantasy Star Portable 2 and it's a "mmorpg" type game but it doesn't have many people on it cause not many people know how much fun it is and what it can do, corrent me if i'm wrong but it's the first PSP game(this is where you correct me) that can go online without using Ad hoc on your PS3 and it only requires a Wifi connection to get onto the online community.... it's a lot of fun but the problem is that since we didn't meet the sales the Japan did for the game we didn't get the extra content for the game which is PSP2:infinity.... and i'm really annoyed by it cause SEGA of America sucks on trying to sell games...
PSP2 sales:
Japan 700k
America 66k....
anyways i heard a rumor about SEGA talking about Phantasy Star Portable 3 when the VITA is out and i think their gonna call it Phantasy Star Vita or something else with a V and i just wanted someone to confirm this to me...
i'm tired of trying to contact SEGA and not getting a response to anything, which annoys the hell out of me....
Thanks!
Jul 19, 2011
I believe it's Phantasy Star Victory but the rumors are saying its for the Vita. It may be for the PS3 as well, we will just have to wait and see for sure.
Dec 15, 2011
It would be cool to have Phantasy Star Universe an PSU:AoI for download from the Playstation Store that was capable of LAN Play or couch-co-op, it would be better if they released a cross-platformed version of a new PSU or PSO2 for PS3-PS Vita
Incagneto
Uncharted Territory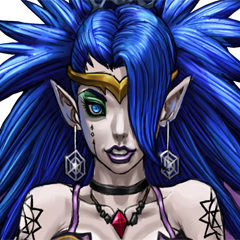 Registered: 04/09/2010
Offline
2090 posts
Dec 15, 2011
I would buy the ps vita version will not buy the download psp version though.
____________________________________________________________
Want a option to buy avatar's on the ps vita's psn store. Then vote on the link by copying it to your web browser.

http://share.blog.us.playstation.com/ideas/2012/07/21/option-to-buy-avatars-on-my-playstation-vita/
Incagneto
Uncharted Territory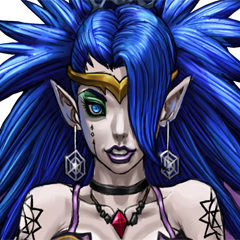 Registered: 04/09/2010
Offline
2090 posts
Dec 15, 2011
@ILickPandas just so you know all of the phantasy star games to date have really been ports of the ps2 or was it ps?
the way phantasy star is it is always a new character in a new world with a new story based off of old ports. at least that is how it has been. I played every phantasy star game to date even the game cube ones. I have not played the SEGA system ones though.
ILickPandas you should try one. it is not to late in the series honestly.
____________________________________________________________
Want a option to buy avatar's on the ps vita's psn store. Then vote on the link by copying it to your web browser.

http://share.blog.us.playstation.com/ideas/2012/07/21/option-to-buy-avatars-on-my-playstation-vita/