Reply
Topic Options
Mark Topic as New

Mark Topic as Read

Float this Topic for Current User

Bookmark

Subscribe
PSVita: Ideas for Improvements
1 replies 138 views Edited Oct 27, 2013
To me, Playstation is the pinnacle of video game entertainment and second-to-none in the market. I realize that the people at Sony work diligently to ensure Playstation fans are heard and appreciated for their input. For that, we all should be thankful to everyone there working hard everyday for us players!
That being said, I do have a some suggestions about some minor issues concerning mainly the Vita that I hope may eventually be looked into. So as a die-hard fan, this is just a little bit of opinionated yet constructive criticism out of the love and loyalty I have for the Playstation brand.
-Easier Playstation Blog/Forum Accessibility for Vita: While I anticipate the arrival of the PS4 and the Playstation App to hopefully alleviate the "alienated" feeling experienced in the Playstation ecosystem, the Playstation Blog will have to continue delivering me exciting news and updates from the Playstation community on my tablet and iOs device. The Official Playstation Forum provides threads to information across the gamut of PS hardware and software, allows correspondence between us gamers, lets us post content and create threads, and even help answer inquiries other PS fans may have. Playstation may have already addressed my concerns by announcing the Playstation App so maybe I worry for naught. I will find out by downloading it on my iPhone and hopefully my Vita as well. But something tells me not to hold my breath for a Vita version. Cool apps such as Crackle, Live Event Viewer, Hulu Plus and Vidzone have been released for PS3 but not the Vita, resulting in disappointment to Vita owners. But like i said, I'm hopeful Sony plans on adding their upcoming app and current apps already on the PS3 for the Vita too. Vita's home screen is a perfect place to accommodate a couple more bubble apps to bring more attention to these somewhat overlooked websites.
-More ergonomic Vita keyboard:
Typing on the Vita is a little awkward and it should go without saying that the keyboard could use a makeover. If the keys were divided onto both sides of the screen instead of being spread across it, chatting with friends and browsing the web would be a lot easier.
-Same PS3 automatic update features applied to Vita:
This should have been a no-brainer. Downloading stability patches and system updates to my PS3 while I'm asleep, and without being a Plus member is a really cool feature that should eventually be applied to the Vita as well.
-Support more streaming/video content:
I'm sure there are tons of reasons that Vitas just can't support playing all of the glorious content that the web has to offer, and I don't want to know all the details.
-Netflix/Hulu Plus synchronization between PS3/Vita:
I've noticed that if I watch half of a movie or an episode on my PS3 and try to resume it on my Vita, I'm stuck fast-forwarding to the part that I last left off on. Being able to quit whatever I am watching on a PS3 and simply resuming watching on the Vita where ever it was stopped would be a definite improvement.
-Button lock feature for Netflix:
I am a little baffled by Sony's decision to design the Vita without a mechanism to lock its buttons while enjoying some of its media related apps. Maybe a digitized solution for this feature will be in the cards for the Vita in a system update sometime down the road.
Lance Wayne
I Only Post Everything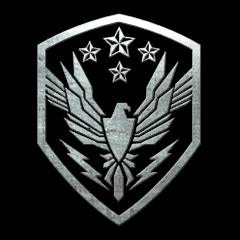 Registered: 07/01/2012
Offline
1160 posts
Re: PSVita: Ideas for Improvements
Oct 27, 2013
All very good ideas. I especially like the first one and the fourth one.
I think Playstation needs something were you can meet new people who share you interests and playing styles so you can make PSN friends that play like you do.
Also we need a free version or cheap version of Music Unlimited. Thought I would throw that in.