Reply
Topic Options
Mark Topic as New

Mark Topic as Read

Float this Topic to the Top

Bookmark

Subscribe
Highlighted
PSN VIDEO STORE IS A SCAM
10 replies 528 views Edited Oct 6, 2012
Who cares what it has on it, its a scam to buy anything movie wise from the psn movie service. I learned the hard way. I bought tons of movies from the psn movie store in a span of years, which by the way has no record of a download list of anything bought movie or TV episode wise like we have for games purchased. Its throwing money away. On vudu when we BUY A MOVIE its keeps it on their cloud to watch when we want and keeps a record and list of movies or tv episodes bought unlike the scam of the psn video store. They only allow 1 activation for video on ps3 so I don't understand why they can't have a download list for TV and movie content bought like you do for the games section on the psn store. I have lost lots of money cause I backed up my movies on usb stick's with the feature they gave us to allow that and I bought a new harddrive for my ps3 and changed it and transferred my movies back onto the same ps3 but it says it wants the license renewed, so I click on the message and it sends me to the psn store to BUY the movie again I mean come on. Untill they give us a download list for movies and tv episodes bought like they have for games bought they don't need to waste my time with their offerings on the PS BLOG. The psn video store without a download like like they have for games is a RIP OFF. Its throwing money away if you change a harddrive or your ps3 goes bad and you buy a new one you have no way of reclaiming your bought movies. The usb transfer feature will NOT work on a different PS3 or a New harddrive on the same ps3. I learned the hard way and lost out on movies I BOUGHT. Thanks Sony PSN Video Store team for Ripping me off. You need a DOWNLOAD LIST for the video store as well. Without it, its a SCAM! A expensive rental service at charging us full prices for a glorified digital rental. If we have ps3 issues and buy a new ps3, or change a harddrive it wants us to renew the movie license which means REBUY IT AGAIN. What is the point of buying your movies then? RIP OFF! Vudu knows how to do it right!
Re: PSN VIDEO STORE IS A SCAM
Oct 6, 2012
Whilst I agree with your sentiment & have some sympathy for your position, I also think Sony should / could have a better way of adminstering the video store & it's purchases, this has been known for some time & it clearly states that videos are a one-time only download.
Re: PSN VIDEO STORE IS A SCAM
Oct 9, 2012
I agree it makes no sense to pay full price for a rental agreement. Sony sales show im not the only one that thinks this. And now anyone who bought comics on PSN will never get them back unless they make backups of what they own. Who else does this?
Logical_Dolphin
PIayStation MVP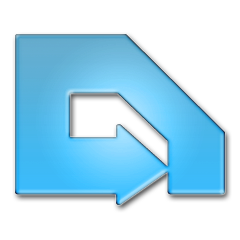 Registered: 07/14/2000
Offline
12905 posts
Re: PSN VIDEO STORE IS A SCAM
Oct 9, 2012
Apparently Sony will allow for a "one time" courtousy download of any video content you may have lost access to.
But I agree the Sony video store is bad news to deal with...
FidelityNy
Uncharted Territory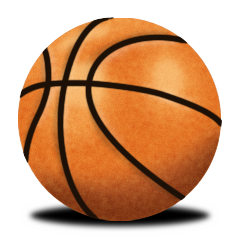 Registered: 07/08/2012
Offline
1283 posts
Re: PSN VIDEO STORE IS A SCAM
Oct 9, 2012
Didn't know it worked like that. Would never use the service and I'm thankful I read this thread. Sony should make an agreement for Google Play services, they're much better.
Re: PSN VIDEO STORE IS A SCAM
Oct 10, 2012
---

Emerald_Swords wrote:
It's fine for renting movies, but don't buy any movies..unless they're on sale for like $5.

---
Thats all it is good for.
I would normally just say, "thats why you have to read the fine print" but then again the terms of use for the movies distributed over the PSN video store are just messed up. The SONY Video store is a good example of what IP holders want the digital distribution market to be like.
Re: PSN VIDEO STORE IS A SCAM
Oct 26, 2012
I watched Next Three Days (a 2011 Russell Crowe movie) on free Bell movie channel at cottage. Came home and wanted to watch on Psn and could only buy?!?!for 19.99!!Ripoff Why doesnt Psn have movie channels as a package like Bell Think I'm going to buy a bell dish for at home
Re: PSN VIDEO STORE IS A SCAM
Oct 26, 2012
All true. The way I see it, I wouldn't buy a movie off of PSN because the only place I can watch it is on my PS3. Also like you said, if you lose it somehow then it's gone forever. What if I want to bring my movie over to a friend's house and watch it there? Then I have to lug the whole PS3 along. I have rented movies before, but that is even ridiculous at $5.99 for new releases. If I am going to buy a movie, I'll buy it on blu, no question at all.