Reply
Topic Options
Mark Topic as New

Mark Topic as Read

Float this Topic to the Top

Bookmark

Subscribe
PSN Store PSone Game Requests
2 replies 140 views Edited Apr 19, 2013
Megaman 8
Megaman Legends
Megaman Legends 2
Suikoden 2 (since the first is available)
Medieval 2 (same reasoning as above)
Tomba 2 (same reasoning as above)
Alundra 2 (same reasoning as above)
Gex 2 (Same reasoning as above, also because the third is available as well)
Breath of Fire 3 (same reasoning, but replace "first" with "fourth")
Legend of Legaia
Monkey Hero
Heart of Darkness
40 Winks (it's a cutesy game, but it's fun)
Lunar Eternal Blue Complete (Since PSP has Silver Star Harmony)
Any others that I might be forgetting? I'd say Star Ocean Second Story, Lunar Silver Star Story, and Tales of Destiny 2...but those all have PSP remakes, so they'd be unlikely I imagine...Although Medieval is available despite the Medieval Resurrection game.
CaptainAlbator
VP of Gaming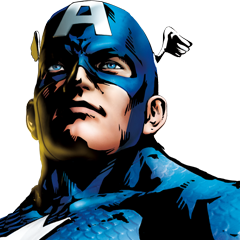 Registered: 12/08/2000
Offline
28968 posts
Re: PSN Store PSone Game Requests
Apr 19, 2013
Highlighted
Re: PSN Store PSone Game Requests
Apr 19, 2013
It has been a while sence they put peoples request for ps1 games on psn. Some of the games they have put on it lately people did not even know were ps1 games. I do not remember them and was there from day one of ps1. It would be nice to see some of the games like these that we are asking for. Who knows mabe they will come one day. I am looking forward to them making some that are already there playable on the vita. But like I say they have not been real great at taking request lately.