Reply
Topic Options
Mark Topic as New

Mark Topic as Read

Float this Topic for Current User

Bookmark

Subscribe
2 replies 13 views Edited Jul 4, 2010
A lot of people are banging on that Sony promised us free online play, but how I see it is this.
We get for free was others would pay for.
We get more than them, for paying about the same price.
If you don't agree with paying for it, or you don't play on your PS3 enough to feel you'd benefit from it, don't get it.
When it came up I was rather happy as I'm always on my Ps3, it just gives us that little bit more IF we want it, it's not like they're saying, "Hey, want to play online, cash up then."
It's more like, "Go on, you can go online, for free, access to lots of content, play with your friends all for free, but if you want those extra bits, you'll have to pay for them."
The only negative I feel there is is that PSN + may get a lot more content that would otherwise be given to normal users, but then you could argue that if there was no PSN + service, Sony wouldn't have found it worthwhile creating these new features, but then I can't see them creating massively new features just for PSN + users, because that would need a system update and then I doubt they'd go about revoking updates if the user didn't renew their membership, so people could get 3 months just for some features then not renew.
I just really hope, that Sony don't start giving different features to the 3 month members and the yearly members, I think that would be pushing users too far apart and creating such a division that people would start to feel forced to buy the upgraded membership.
60GB PS3
Broke once, corrupt HDD (Not YLOD)
Never had YLOD
500GB HDD
YLOD punishes the non-paranoid about PS3 hygiene.
SoCalJunglism
Hekseville Citizen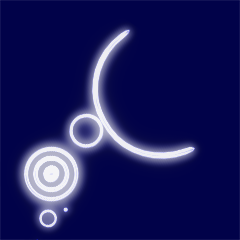 Registered: 12/01/2009
Offline
347 posts
Re: PSN Plus - Great Move
Jul 4, 2010
I don't really see the services as comparative. I like the idea behind both. LIVE offers substantial online and partying options while PSN+ offers access to games and game related content, both services cost a minor premium.
I feel like LIVE has proven itself in terms of what it offers, I'm waiting for PLUS to prove itself with content over the next few months to validate it's cost to consumers.
Though to be fair I see PLUS as already being worth it so long as you haven't purchased a ton of PSN games since you first purchased a PS3. Since I've grabbed about 10 games off of PSN since I got my console in December, I'm going to wait to see what they offer next.