Reply
Topic Options
Mark Topic as New

Mark Topic as Read

Float this Topic for Current User

Bookmark

Subscribe
Highlighted
Re: PSN Error code: 8002AD23
---

Yedgee wrote:



I get the disconnect pretty much every 10-20 minutes. It can be while i'm just in the xmb or during any game (only while in single player). When I am downloading something from PSN or playing multiplayer online (LBP or R2 at the moment) I do not get disconnected. But it will disconnect when i'm not in the online game part.

One thing I did notice is that when I do get signed out of PSN, I am still able to browse the PS3 internet. When I get signed out I check my network settings and it shows a 85%-95% signal strength too. I have to believe this is strictly a PSN issue and has nothing to do with my internet connection, modem or router.

---
THIS. EXACTLY THIS! This is my current issue and it just started up on me. No rhyme or reason.

Anybody have any advice on how to "Repair Connection" so you change your router and/or modem IP? I have a feeling it has something to do with this. On my Wii, at my folks' place, I would always have to reboot my modem to connect to the Internet with my Wii, so my IP or something or other refreshed. I have a feeling this issue with PSN is the same way?
Re: PSN Error code: 8002AD23
How you may got so annoyed that this thread is going for 4 years (now 5 years). The reason is that you dont get this error and your playing MAG for 3 years since it was released. Any other game dude, only playing MAG, **bleep**. You Think this thread is going with the same errors (8002ad23) and passing a buck (which means you should pay sony a money face to face) and also you want this thread locked. You better behave yourself kid and problem for this thread that the people are having is their problem, NOT YOURS!
Zer0tobackdown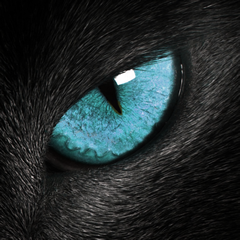 Offline
Re: PSN Error code: 8002AD23
Alright people.. after reading through a lot of your posts here is some input from me because i have been having this issue for the last month, about every 30 minutes to an hour i get booted from the psn network. There are a few days out of the week that it works for longer than that..
I have 2 playstation 3's,a 3ds, a laptop, a pc, and an ipod. No, they are not all connected to the internet at the same time, or even two of them at the same, or even turned ON at the same time. I have tested the internet issues and it all revolves around both Playstation 3s and also the 3ds won't allow me to download some things out of its store.
I have had 2 internet providers in my house, at one point i had both at the same time, windstream (local phone company DSL) and Time Warner Cable Roadrunner. I never once, EVER, EVERRRRRRRR had a problem with any of the devices on the local phone company DSL, i played the ps3 on that internet for over a year. As soon as i cancelled that service and switched to the Time Warner Cable internet i've had this error code 8002AD23 more times than i can count. I've had time warner come out and swap the router out 3 times now, ive spent hours on end with there customer support. Long story short, the problem is either with something on the internet on there end, or the routers that they use.
It's not the playstation or the playstation network. If it were, then the forum would be filled with angry psn users.
I plan to buy a new router (and get off the time warner cable router) and see if that solves the problem. If it doesnt then i will probably hook the windstream service back up. I know most of you guys probably don't have the option to switch between different internet carriers, but there are a lot of things on there end, as in, there servers, that may be messing everything up.
Re: PSN Error code: 8002AD23
Ok, it's November 2013 and I'm having this issue. The ps4 just came out and sony just tells me it's due to all the traffic on the network. If that were the case it wouldn't have started 5 years ago. Also if it is the traffic now why in hell wouldn't they have prepared for this? They release a "next-gen" console but they can't support it? Sony is becoming a joke