Reply
Topic Options
Mark Topic as New

Mark Topic as Read

Float this Topic for Current User

Bookmark

Subscribe
Highlighted
25 replies 8066 views Edited Apr 10, 2008
Alright let me first say I am very P*SSED OFF at Sony and there customer service (or lack there of)
Alright let me tell you how this all started. This pass Saturday I was sitting on the couch play some S&D on COD4 and my wife was sitting on the other couch working on the bills when she spoke up and said "what the heck is this 146.96 to the PS Network" to which I replied with the old favorite for married guys "heck if i know baby it wasn't me" So I called up Sony to figure out what happen and to get my money back. So the first guy I talked to was like I don't have the power to refund any money but I will have someone call you on Monday. Now this I can understand you have a shell staff on the weekends and they are only there to help you fix lets say a connection problem so I am cool with that.
So Monday rolls around waited and waited but no phone call.
So Tuesday I was in a meeting and when I got back to my desk I had a voice message and here is how it goes (I have it saved mine you)
Hi this is *bleep* from sony. After reviewing you PS Master account we are unable to find anything wrong and will be unable to issue you a refund per the user agreement doesn't allow us to. (Now this is the part that really ticks me off) If you want you can call your bank and have them dispute the charges but so you know if you do this your PSN account with be cancelled I am sorry for any inconvenience this may cause but this is all HIDDEN in your user agreement.
Wow that last sentence is very interesting and threatening as all heck. So pretty much what they are saying is we have your money and there is nothing you can do about it. I work in insurance and I know if i told a client that hidden in your policy there is a sentence that says fire is not covered I would be sued and lose my licensee in a heart beat.
So I called the PS rep back of course he was not around so I waited and waited and final after no call back I gave him a another call about 6 hours later still no one home.
Here we are today. The PS rep final calls me back. I first wanted to know when the payment was processed to see if myself or my wife were home at the time and nope it happen at 9:30am. We were both at work. His response was I sorry but there is nothing we can do. After a few min's talking with the guy I brought up what he had said in my voice message and all he could say is " You must have misunderstood me" Misunderstood. I listened to the message 10 times and you said clear as day "HIDDEN IN THE USER AGREEMENT". Ok so I am pretty p*ssed off so I ask ok forget it what if I just called my account what would you do with my money. In which he pretty much said you would loss it. So instead of going completely off my rocker I just hung up.
Ok so here we are and I need some advise. What can I do. I feel completely screwed over. I have been a big Sony fan for over a decade now pretty much all my AV equipment is Sony so don't say I'm a xbot or something. Let me know what you think.
Just because I am one person doesn't mean they can treat me like a piss of (INSERT WORD)
Thanks
UPDATE

I called Sony back and spoke with a supervisor she listened and told me she would do some research and call me back.

So a few hours later I get a call back from Sony. She stated again that there is nothing they can do besides cancel my PSN account and I would have to call my bank and dispute the charge. So once again back to the why the heck should I have to call my bank and pay them a fee when Sony should just refund my money. AND ONCE AGIAN I WAS CALLED A LIAR. The new Sony rep said "I talked with *rep form yesterday* and he states he never said anything along the lines of HIDDEN in the user agreement. So I asked did you pull the phone call and listen to it. She said no we didn't so I replied "So your call me a liar". Man that just really p*ss me off how darn you call a customer a liar them SOB's. So pretty much i told them this in wrong and I am not going to stand for it. We end the phone call with her saying she would have to call the PSN network and speak with them and see what they can do. So I am waiting again.

Message Edited by medicshelley on
04-10-2008
12:47 PM
whiskey_14
Uncharted Territory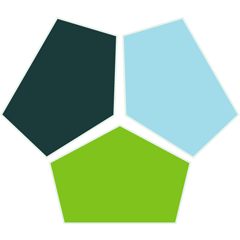 Registered: 08/12/2007
Offline
2156 posts
Re: PSN & Customer Service
Apr 9, 2008
that sucks... did you happen to check the "downloaded content" section on the PSN Store to see if they bought this stuff with your PSN ID? if they took you Credit Card # I'd be cancelling if I were you.
Message Edited by whiskey_14 on 04-09-2008 02:58 PM
Re: PSN & Customer Service
Apr 9, 2008
Sony's customer service blows on all regards lol. I remember when our Sony TV was shutting off every 15 mins, and we didn't know why. So the rep was like "OK, I want you to unplug it for 15 mins then plug it back directly to the socket." Did it, still nothing. Then she said "OK, do you have it plugged into something like a surge protector?" And I'm like no you told me to plug it into the wall. Needless to say, she kept going into circles and I hung up. It was up to my dad to find out that my little bro had messed with the settings, and set the TV to turn off in 15 mins. But usually when the countdown is complete, it would reset itself back to "OFF." For some reason, our TV didn't do it.
PSN ID-Trailnutz2525
Re: PSN & Customer Service
Apr 9, 2008
Re: PSN & Customer Service
Apr 10, 2008
No to much you can do right now. I would call back ask to speak to a different sup. Also I don't know if you called the 1800 number or 650 number for Sony. If you called the 1800 number try calling this number 650-655-8000. I just spoke with a sup from that number today and they where very pleasant. If Sony says that there not going to refunded the money. The only other thing you could due is file a police report with your local police station claiming credit card theft and have the investing officer subpoena information from Sony such as the IP address and MAC address of the PS3 that downloaded the games. Sony won't give out that information with out a subpoena at least they should not. Once you have that information you can fill charges on the person who did it. This is assuming you can afford to live with out the money right now. If you need the money then the only other way is to dispute it with your credit card company.
Re: PSN & Customer Service
Apr 10, 2008
Last Guardian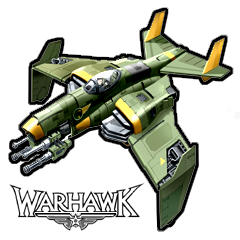 Registered: 05/26/2006
Offline
13459 posts
Re: PSN & Customer Service
Apr 10, 2008
Look at it from their side. How do they know that you didn't buy those things? Because you said you didn't? Hell, if that's was the case, then what would stop every user from calling Sony and saying that they idn't buy anything off the PSN and they want their money back?
this is no different from the last line in an insurance agreement that states that it doesn't cover flood damage. Then there is a flood, and you are pissed because your insurance company won't cover it.
Message Edited by eclipsed4utoo on 04-10-2008 11:30 AM
_____________________________________________
My Blog