Reply
Topic Options
Mark Topic as New

Mark Topic as Read

Float this Topic for Current User

Bookmark

Subscribe
TOMBSTONE4U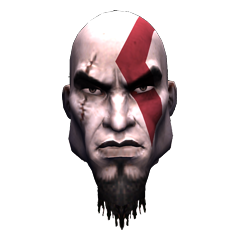 Offline
Re: PS4 System Idea updates
---

Black0Panther wrote:


---

TOMBSTONE4U wrote:


---

SweetWilly82 wrote:


I LOVE my PS4, just wanted to address that up front. I have 2 complaints that I hope can be fixed with future updates.

1. The voice commands work terribly.I have to constantly repeat things over and over, and when my brother came over with his XB1 and showed off how amazing the voice commands work with that system I was embarrassed. I just wish we had more commands and the mic and system could pick up voices better and we can control every aspect of our system.

2. Its a nitpick here, but WHY in the world would you choose to show the white light bar and yellow light bar when playing games or in standby over the beautiful blue light bar. I have been asked this by everyone that has seen my system. You need to fix that.

But as far as everything I have played its all been SUPER and I have XB1 buddies pulling the trigger on our system after they saw how smooth the games run and how awesome the controller feels. Then they see the future game lineup and really go nuts, not to mention the free games every month.

I love this system and cant wait to see what the future holds!!

EDIT: Added line breaks.

---

It has nothing to do with "Cause XB1 does it", You're making it about that out of fanboy insecurity. He just mentions he tried them both and the XB 1 was a lot more responsive. So in this case it would be cool if Sony could improrve theirs. Whether that be through software or hardware changes with the mic or a new version of it is left up to them to decide how they could improve it. Doesn't mean it has to work like the XB1, it's simply saying since there seems to be a big difference between the two their seems to be room for improvement. Not room to be just like the XB1, room to just be improved over it's current state.

Funny thing about the "comparing" issue is that when Albator a few years back was berating people in a thread who were asking for BC to come back to the PS 3 he was quick to point out to those people that 360 didn't have BC and used that as leverage to deem it an unneeded feature Sony shouldn't waste any time on. Before you stick up for Albator, find me one post in his history of like 20 k posts where he once said "Hey that is a good suggestion" or "Yeah that could definitely use improving". I mean a lot of the MVPs on this board seem to feel the best way to show their support for Sony is to defend mediocrity and berate people who suggest any improvements. Not sure how exactly in their minds they feel that is helpful to Sony to try to seek out and talk down all suggestions of wanted features or improvements.

---

In the end its only an opinion from each person here. Nothing to get all worked up about it. One person dont like it. The other does. As stated above 90% of these compasrision posts are done by a new user 1 post and then never comes back. Just starting topics to cause trouble. This is why they are not so warmly welcomed. Its beena problem for years. Back in the PSX dream cast days.

---
The main problem I ha ve though is that the regulars are on the opposite end of the spectrum but even worse as far as defending anything Sony. I mean even a simple suggestion that is not attacking in any way is considered by certain regulars to be "an attack on Sony". People need to remove the bias and realize there is always room for improvement. Suggestions or requests should be embraced not attacked. Settling for medicority and being resistant to any consumer feedback is why Sony has lost it's status in the tech industry and isn't viewed as favorably as they once were. They're selling off their computer branch and their TV division could be following suit very shortly. If they start alienating their consumers in the video game division it could see the same fate and so fanboys who wear MVP tags and what not should take a step back and really consider if their aggressive attacks on people who suggest improvements are helping to win over more people or drive more away. The answer to that is common sense for a person that holds no brand loyalty but people with brand loyalty often hurt their favorite company more then they help them with their tactics.
Sig: Socom 1 and 2 best games I've played on any console.
Re: PS4 System Idea updates
---

TOMBSTONE4U wrote:


There goes Albator again. Sony doesn't need to improve anything it's a problem with the user. Even though the user spoke of how his brother came over with the XB1 and it worked much better it still has to be that the user wasn't speaking clearly enough or talked too fast...even though that same talking worked just fine for the Xb1 lol.

---
So you're saying he shouldn't even try? And you think there's no difference between voice recognition software?
I gotta hand it to you though, you're committed. To what exactly I have no idea, but you ARE committed,or at least you should be.
Highlighted
Re: PS4 system updates idea
[ Edited ]
Wow, as usual I have to deal with fanboys. Look, I make an effort to give my opinion on a PS4 and suggest that I enjoyed the voice commands on the XB1 and figured its not a bad suggestion that they could do better as far as voice commands. The light bar is totally annoying as far as the colors they chose, not sure why the blue was left out as much as it is. This is just my opinion. Fanboys will always automatically think any time a person makes a suggestion that its someone just attacking a system. Their words have no meaning, you cant form an opinion on things if you never try or compare against others. You just read your articles online that compare for you and jump on thier bandwagon.Anyone saying that the voice controls on PS4 are better then XB1, you havent tried for yourself. I played with it for over 3 hours and that also includes gameplay with RYSE and it was spot on everytime. Again I love my PS4, I think its better then the XB1, but I wouldnt mind Sony upgrading their voice controls too. Its really the only thing I have found that I wish was better about this system. You fanboys go read your articles and let someone think for you though. I in the meantime will form my own opinions.