Reply
Topic Options
Mark Topic as New

Mark Topic as Read

Float this Topic for Current User

Bookmark

Subscribe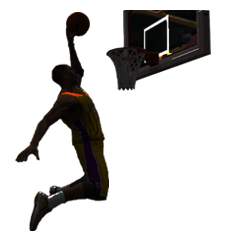 By: Doobie_Lamar_225
First Son
1 posts
Find more conversations like this:
2 replies 217 views Edited Apr 18, 2014
Re: Is there an update coming anytime soon??
Apr 18, 2014
Normally they do an update thats a manual one but maybe it be soon ya never know
Highlighted
Apr 19, 2014
---

Doobie_Lamar_225 wrote:


Im just wondering and im sure alot of others feel the same way but is dere any talk about an update where the ps4 will support external storage to watch videos and play music from a usb??

Edit: Updated title for clarity, Updated labels

For more information on labels please visit: http://community.us.playstation.com/t5/PlayStation-General/Labels-Best-Practices-in-PS-General/td-p/...

---
Back on November 12, 2013, Sony Worldwide Studios boss Shuhei Yoshida said they would add CD and MP3 support to PS4 eventually. So far, no new information since then.
http://www.vg247.com/2013/11/12/sony-to-add-mp3-and-cd-support-to-playstation-4-with-a-post-launch-u...
Here's symbols to copy & paste into your friends list comment. ℡ № ª
⇒⇔ ¹ ² ³ ® ™ ‰ © ½ ¼ ¾ ←↑→↓ψ † ‡ ※♪♭♯★ ☆▲▼△▽◆ ◇ ○ ◎ ● ■ □ 回 〓 √∞♂♀ 웃 유
Ω ①②③④⑤⑥⑦⑧⑨⑩⑪⑫⑬⑭⑮⑯⑰⑱⑲⑳ ㎎ ㎏ ㎜ ㎝ ㎞ ㎡ ㏄ ≒ Æ æ η α β ε α₩£ ≡ » « ¶ † εïз ∵
∴ #'〈 〉《 》「」『 』【 】〔 〕ミ 彡 ッ シ!#@ $ %
&()*+,-./0123456789:;<=>?ABCDEFGHIJKLMNOPQRSTUVWXYZabcdefghijklmnopqrstuvwxyz[\
]^_`{|}~¢£ㄻ ㄼ ㄽ ㄾ ㄿ ㅁ ㅂ ㅄ ㅅ ㅆ ㅇ ㅈ ㅊ ㅋ ㅌ ㅍ ㅎㄱ 을 ㄺ卍∃⊥ ∀ Ξ Σ Π 文 ≒≠ ≡≦
≧ⅠⅡⅢ Ⅳ Ⅴ Ⅵ Ⅶ Ⅷ Ⅸ Ⅹ ⅰ ⅱ ⅲ ⅳ ⅴ ⅵ ⅶ ⅷ ⅸ ⅹ¬ ̄ ±∂∩∀∇∠∧∨∩∪∫∬⊂⊃⊥⊿⌒─│┌┐└┘├┤┬┴┼─
━│┃┌┏ ┐┓└┗ ┘┛├┝┠┣ ┤┥┨┫┬ ┯ ┰ ┳ ┴ ┷ ┸ ┻ ┼ ┿ ╂ ╋