Reply
Topic Options
Mark Topic as New

Mark Topic as Read

Float this Topic for Current User

Bookmark

Subscribe
Highlighted
PS4 Releasing Dec 31 ?
19 replies 684 views Edited Jun 19, 2013
http://smallbusiness.yahoo.com/advisor/xbox-one-vs-playstation-4-ps4-195639065.html
Yahoo is saying it comes out the last day of the year it seems unlikely, but they don't show any indication that the date was a quess seeing as how they say that the release date is a negative of the launch...
visit my webcomic
Re: PS4 Releasing Dec 31 ?
[ Edited ]
Jun 19, 2013
Probably got it from Amazon, as the Ps4 pre-orders are listed as Dec 31st. This however means nothing, they simply had to have a date put in there.
In the same way that PS4 games were listed as $99.99 before they were given an official release date and price.
RE-THINK SALAD
Re: PS4 Releasing Dec 31 ?
Jun 19, 2013
I heard from a confirmation leak that it will be on November 21st.
Ghost of Sparta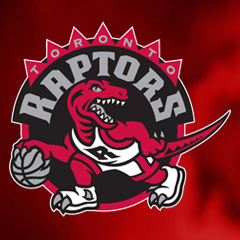 Registered: 05/27/2010
Offline
13360 posts
Re: PS4 Releasing Dec 31 ?
Jun 19, 2013
Why in the world would it release on that date? Use your common sense please
Are you a WWE fan?
click here
to join the discussion
Thanks Saviorsixtysix for the sig
Re: PS4 Releasing Dec 31 ?
Jun 19, 2013
Not to mention the articles on Yahoo! are a horrible source for anything.
Imperator Danknovaxperaux Divi filius Imp XIII Pont Max Trib Pot XLIX Cos CXVI Primus Signiferi Box-xy Princeps Moderatores Pater Forum
Fabulous!
Re: PS4 Releasing Dec 31 ?
Jun 19, 2013
well it's still just unconfirmed rumor.But I saw an article that claimed the release date was October 26th.They had a pic that supposedly came from a retailer that showed this.But again with no way to confirm whether the source was legit .So I would say anywhere between the 26th of October and the 20th of November.
Stupid people are like weeds,even if you pull them out more just spring up.
Re: PS4 Releasing Dec 31 ?
Jun 19, 2013
If it released in October, they would've said so (to gain another edge on MS).
MS already said November. If Sony could beat November's release date, they'd say so.
And Oct 26th is still 3 days before AC IV: Black Flag for the current gen. I doubt AC is coming first.
It's also before pretty much every single launch game's release date.
You'd be launching a console with no games available.
Re: PS4 Releasing Dec 31 ?
Jun 19, 2013
---

CaptainAlbator wrote:


It's a place holder date.

---
Pretty much this. Most websites, including news sites will place random dates as placeholders. The only official word at the moment is Holiday 2013.