Reply
Topic Options
Mark Topic as New

Mark Topic as Read

Float this Topic for Current User

Bookmark

Subscribe
Highlighted

By: Webduelist
First Son
1 posts
Find more conversations like this:
PS4 Customization
[ Edited ]
6 replies 876 views Edited Mar 19, 2014
Now before I get a ton of hate let me set a few things strait, I do not judge my consoles on how the start up, I have a gaming PC and have no need for a console.
That being said, me and about 6 of my friends are on the fence, we are not going to buy a Xbox One for the multitude of reasons everyone should know by now, however we are considering getting PS4s. What would really sell us over it the ablitity to change how to console acts from how it starts (splash screen) to how the Dashboard is layed out. For example we could choose for it to start like a PS1, PS2, PS3, or something completely custom. On PC we have these options and would like our consoles to be as unique as our computers are, to organize things in our own way, to theme it our own way, and not be bombarded by ads like it is on the Xbox 360 currently.
In otherwords the Power users want to be able to make the console there own and their own experence.
Re: PS4 Customization
[ Edited ]
Jun 5, 2013
Jun 5, 2013
I think I get what you're saying.You're hoping we'll still have the freedom to customize the interface like we can with the PS3?I've been wondering the same thing.Regarding all the previews we've been given of the new menus on the PS4,it's hard to tell if we'll be able to customize it to our liking.I love being able to put my own theme on my PS3,and I will be disappointed if I can't do the same.If the themes end up going behind the menu(like the Xbox360),that would be a real downer.Why even have themes if you can't see them,y'know?
Uncharted Territory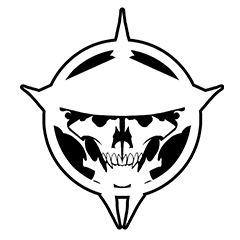 Registered: 01/09/2011
Offline
1873 posts
Jun 5, 2013
Consoles will never be able to upgrade, If you want to upgrade a system go buy a pc. Consoles only have one set of hardware and thats it.
PSN: Deadly_Rabbit123
XBL: BruteForce94

Proud Owner of Xbox One and PS4
Jun 5, 2013
This has come up time and time again, and the answer as it stands is that in all likely hood, no it will not. The reason being is that they don't want you going into the file system and tinkering around with it. They also want a consistent experience for all users.
TheTwistedCanuck
Monster Hunter

Registered: 01/15/2014
Offline
39 posts