Reply
Topic Options
Mark Topic as New

Mark Topic as Read

Float this Topic for Current User

Bookmark

Subscribe
Highlighted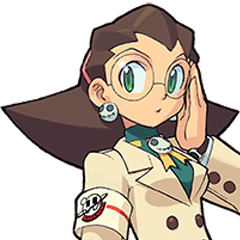 Offline
Re: PS3 backwards emulation quality on HDTV
[ Edited ]
>My post is based on the assumption Sony has not changed PS2 emulation over the last year - my 80GB PS3 YLOD'd on me<
While I've always felt that HDMI cable brands dont make too much of a difference, component cables can vary wildly in quality depending on what brand they are (at least in my experience).
My personal setup is my PS2 using a set of official PS3 component cables from Monster - crisp & clear with no visual issues, even in 480i video modes.
The PS3 was always hit-or-miss for me with backwards compatible PS2 games. I remember my Romancing Saga disc looked just as good in 1080p on the PS3 as it did in 1080i on the PS2, yet for something like Yakuza, the video filter (smooth or otherwise) always seemed to blur the crap out of the visuals in that game.
Yakuza running in 1080i on a PS2 was instead how I chose to play since there was no blur & I had more control over the aspect ratio. Numerous other games on PS3 would occasionally have save/memory card issues that my PS2 has never experienced. The audio feed from the PS2 through optic output is not emulated correctly on a PS3 for games featuring Surround Sound.
Ultimately, the PS3 is probably going to be the better choice for backwards compatible stuff 80% of the time, but a PS2 with good comp. cables/optic audio and the free GS Mode Selector app make for a must-have when you encounter a game that either freezes on PS3 or isn't emulating quite right.
> Persona 4 is another great example - the PS3 doesn't render area names on the HUD correctly, and the aspect ratio is screwed up (also slight blurring of the visuals). The PS2 is able to display it properly in both 16:9 or 4:3 though.
Re: PS3 backwards emulation quality on HDTV
Thanks for the info, the model you said you used, was it the one with software emulation or hardware simulation with the Emotion Engine?
Re: PS3 backwards emulation quality on HDTV
[ Edited ]
Yeah, SD consoles when connected to an HDTV look like garbage. lol The PS3 actually made PS2 games look better because it upscaled them. That is one of the reasons I preferred to play PS2 games on the PS3. I used to have the 60 GB PS3 but it died so I am unable to play PS2 games on the PS3 anymore.
I don't think those old fat PS3 would be reliable these days since they are so old. lol I honestly don't know of any good solutions. Would getting a component cable help? I think it would make PS2 games look better on an HDTV when played on a PS2.
Re: PS3 backwards emulation quality on HDTV
I'm sorry to inform you though finding a ps3 that supports ps2 games at this point would be like finding a needle in a haystack a mile high
>
Re: PS3 backwards emulation quality on HDTV
Thanks to all again for your help.
Teus, luckily there are a few cheap PS3 systems on ebay with BC, maybe I could get one, give it proper maintainance and change some of the parts for better performance (stuff like changing the fan, thermal pads, thermal grease and such). I'm still thinking about it, but it seems like getting one could be my best option for playing PS2 games on my HDTV.
Re: PS3 backwards emulation quality on HDTV
Thanks to you all, people, I shall consider all this information and see what's the best for me, or I'll die moving my heavy CRT TV around.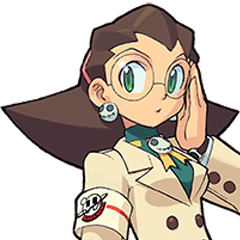 Offline
Re: PS3 backwards emulation quality on HDTV
[ Edited ]
My PS3 was the MGS4 edition 80GB soft emulation version.
If your immediate issue is that you want to play PS2 games right this second on an HDTV, your best bet would be grabbing the component cables (which happen to be on sale right now for $18 with free shipping):
http://www.amazon.com/Playstation-Monster-Component-Audio-Video-3/dp/B000JLD1H4/ref=sr_1_2?ie=UTF8&q...
Those are exactly what I use on my PS2 right now & swear by them.
This is a video comparing standard def (PAL version 576i) games to hi def 1080i games running on a PS2 with the GS Mode Selector app:
http://www.youtube.com/watch?v=XyMJvNtkjMg - skip to the 0:40 and set video quality to 1080p/fullscreen; the difference on KH2 is massive & borderlines PS3 quality. Pay VERY close attention to the HUD/HP bar & character picture's clarity. The standard def (576i) feed is what you see when you use your PS2 on an HDTV right now yes?
http://www.youtube.com/watch?v=Ov2kttNrhtw - standalone video of Kingdom Hearts running at hi def 720p; looks better in real life, but should get the point across as to how awesome the PS2 still is (don't fullscreen this video).
But ya, $18 and some quick research into how you can get the GS Mode Selector app running on your PS2 will be your quickest & most cost-efficient way to go.
GS Mode Selector's success with individual games is dependent on how high a quality the developer made the game's graphics/assets. Random stuff I've tried like Ghost in the Shell: SAC, Guilty Gear AC+, & AR Tonelico 1 all seem to run in a pseudo-native 16:9 format when in 1080i mode, but other things like .hack//GU run in a beautiful-but-expanded 4:3 format. Dynasty Warriors 6 is a fun little oddity - the game natively runs in a REALLY low 4:3 resolution, yet the movie scenes run in full hi def 1080i (I recall Final Fantasy X doing something similar).
Phillyblunzz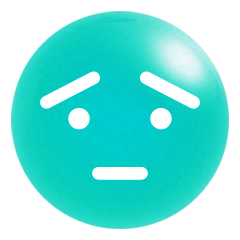 Offline
Re: PS3 backwards emulation quality on HDTV
I have a 60GB PS3, the true BC PS3.
Games look much better on a 60GB PS3 then they do on a PS2 connected to an HDTV.
I have a 61" 1080p tv and ps2 is unacceptable, but with my sweet, sweet 60GB I have been enjoying quite a few old PS2 games co-op with a buddy.
There are options for smoothing and you get a few upscale options to sharpen the image as well.
Its been a few months but i am like 99% sure you can choose letter box, this lets you play with black boxes around the image making it smaller but also closer to your screens native resolution and thus the quality is sharp, almost HD quality as it is closer to a 1:1 pixel ratio on your HDTV.
Do it.
SC-GRAY_FOX wrote:
"Of course you can. You can do this with the PS3 and the PS4 would not be taking steps back."
Vertigomega wrote:
Being angry that your gaming console focuses on gaming is kind of like being mad that your microwave focuses too much on warming up your food.
But the new model removed the light bulb and timer from the microwave, so now you never know when the foods done, so ends up burnt a lot or undercooked.