Reply
Topic Options
Mark Topic as New

Mark Topic as Read

Float this Topic for Current User

Bookmark

Subscribe
Highlighted
Re: PS3 YLOD Reballing Service
ok im getting scared now!
talked to him last 2 weeks ago!
and now his not answering his phone!
if he got any problem that will delay his service at all he should at least contact us back thru phone, email, or ebay!
worst case cenario right now is he's getting a lot of negative feedback from people who didnt get their ps3 and money back and that he is not answering his phone anymore!
this is the 4th week he got my ps3 with him!
i was calling him this whole week but no answer!
i already contact ebay customer service about this matter!
if this doesnt get his attention!
i guess i have to resolve on getting a full refund and my item back!
Re: PS3 YLOD Reballing Service
Re: PS3 YLOD Reballing Service
Allowing a non licensed technician to repair your PS3 system should cause some concern even if it seems to resolve the issue temporarily. Dont forget that Sony would replace the PS3 system if needed. The original 20s and 60s also qualify for trade-ins in the US.
Re: PS3 YLOD Reballing Service
Ya know, the chances of needing to replace the motherboard are slim to nil, I used to specialise in the 360 reballing (proper reball and replace the solder spheres unlike most others that claim they do)
Am in the process of setting up again for the 360's and the PS3's.
If you do send it to someone to get it reballed, well worth checking that they do exactly that and also, 9 times outta ten, if the console is a no go after a reball, its because the engineer did not have sufficient knowledge to know the temp profiles for removing the chip and I absolutely guarantee that a pad will have been ripped off.
I bought 25x 360 mainboards to get to know them fully before working on customers machines, gladly so as the first few were damaged as a result before being able to get a 100% revival rate based on no chip/pad damage.
As for ppl on Ebay doing them, good luck, do they actually reball them, unlikely.
Places to avoid who used to claim to do them, Gt Electronics in Scotland stuffed everyone for warranty (I have first hand repaired machines that they screwed up for an insurance firm I was contracted with), closed the company and opened a few weeks later with a new name, obviously warranty was no longer valid as it was tied to the previous company even though they are exactly the same people.
Be careful who you deal with, I paid over $7k for the proper equipement to repair them.
Re: PS3 YLOD Reballing Service
nanotechMGS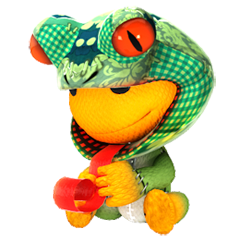 Offline
Re: PS3 YLOD Reballing Service
To Anyone interested in reballing and the success rates involved, heres a good read: http://forums.cvxgameconsolerepair.com/phpbb/viewtopic.php?f=48&t=873&start=0
Sarno1605 wrote:

I actually gave gophermods a call before buying daggerPCs service. Anyways gophermods told me it would be 6 months to a year before their reball service would be available. So until then daggerPC is our best bet as of right now.
daggerPC= scammer
bad reference, I recommend nobody use that service.
Re: PS3 YLOD Reballing Service
i posted this well before anything went wrong with daggerPC....but yes AVOID daggerPC or the guy who runs it by the name Branden Twitchell. Gophermods.com will be doing PS3 reball starting February 1st, 2011! Less then 2 weeks away! AVOID daggerPCs!!!
Re: PS3 YLOD Reballing Service
supposedly branden has shipped out a lot of systems over the last week if you search for invader got the ylod it should come up in the forums. i have yet to get mine back i filled reports with the police and my local attorney generals office to get money back before people started getting their systems back.