Reply
Topic Options
Mark Topic as New

Mark Topic as Read

Float this Topic for Current User

Bookmark

Subscribe
Highlighted
PS3 YLOD Reballing Service
35 replies 4724 views Edited Nov 1, 2010
XxPsychoBonRxX
Keyblade Wielder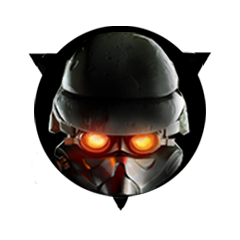 Registered: 04/04/2005
Offline
10228 posts
Re: PS3 YLOD Reballing Service
Nov 1, 2010
---

XxPsychoBonRxX wrote:


I would prefer to just send it in to Sonys official repair center! May i ask why you want to send it in to a 3rd party repair center?

---
Sony dosent offer the reball service, It's he only way to permanently solve the ylod issue.
Re: PS3 YLOD Reballing Service
Nov 1, 2010
third party repair is definately the way to go when it comes to a YLOD repair, as long as you can find a reputable company that can reball the ps3. there are several reasons why this is the case. for one, it is usually cheaper. also, the repair usually has a better warranty. and probably most important, you won't lose all your data on your ps3, as long as the hard drive is not corrupted or broken like you would with sony. trust me, i have dealt with sony's repair service multiple times on the ps3, but only because it has been under warranty. i would not, nor would i advise people to willingly pay sony to fix something that should not only not be broken in the first place, but also because their repair practices have been noticed by many to not be that great. just look at the short warranty they give on their repair service. that says a lot about how much they stand behind their work. if they were confident their repairs would last, they should have no trouble backing it up with a decent warranty like the big N does with their console. they offer a year after a repair is made where sony offers 90 days, period. anyway, to the OP, you should check out gophermods.com. they are in the works(have been for several months) of offering the reballing service for the ps3. though they seem to be taking quite some time in making it available, maybe because they want to be sure they can offer it as a reliable service, it shouldn't be too much longer before it is available. and they are one of the best, if not, the best third party ps3 repair company out there right now.
Re: PS3 YLOD Reballing Service
Nov 1, 2010
@PsychobonR
since my ps3 justylod two days ago, i looked for research and answers through 15-20 different websites and forums...
sony repairs cost too much ($180+) and have to wait a good 1.5-2 months to receive back my system,
90 day warranty with no extension, 'factory certified' = refurbished , they only reflow the ylod systems,
saved data files are gone, bad reviews and stories from the 'factory certified' systems they got back from sony,
reball is 99% permanent fix in most condition case of ylod compare to reflow,
*(did a bakground research too about this since i was once ComSci Engineering major before)*
3rd company cost less (half) of sony's original price fix and they have a warranty for 1 year,
saved data files are not erased and kept, and as for the wait i guess... 1-1.5 months!?!
with the sony repair service i could have just add a few extra $$ and buy the new ps3 slim, problem is i still prefer and love the old fat models (old fat models need love too! lol) bcuz of the playback compabiltiy, multiple flash card reader, and 4 usb slots which i use for external hard drives (movies,tv shows,anime,music,backup,etc.) and other stuff!
Re: PS3 YLOD Reballing Service
Nov 1, 2010
---

XxPsychoBonRxX wrote:


I would prefer to just send it in to Sonys official repair center! May i ask why you want to send it in to a 3rd party repair center?

---
why would you want go thru sony third party is the best way to go as long as its a trusted company, person, etc. i went thru gophermods much cheaper and my PS3 is out lasting people who got refurbs from sony.
Re: PS3 YLOD Reballing Service
Nov 1, 2010
In Canada, the one I know who would do reball service is http://www.sosconsoles.ca/ It's in Quebec city, Quebec, Canada. He said to me he would do it for 90 $ in average but he hasn't publisized it yet. He showed me the equipment though when I went for service to his business. His website is in French. Just giving you the info, but if you live in the USA so then I don't know lol as I am Canadian
My consoles:
2 CECHA01 60 GB BC launch PS3 (with 500 GB HDD), APS-231 PSU, Arctic Cooling MX-2 TP
CECHE01 80 GB BC PS3 (with 500 GB HDD), APS-231 PSU, Arctic Cooling MX-2 TP
Logical_Dolphin
PIayStation MVP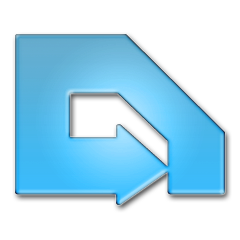 Registered: 07/14/2000
Offline
12905 posts
Re: PS3 YLOD Reballing Service
Nov 1, 2010
The second eBay guy has some complaints about him, so I would be wary of that...
Re: PS3 YLOD Reballing Service
Nov 1, 2010
As my PS3 just got the YLOD tonight, I also believe reball is the way to go. I found the first ebay guy as well and was definetely gonna go with him since he's had good feedback. I hope he does a good job is all! I don't want to loose all my data and worst off A WASTED ACTIVE ACCOUNT! That is why I will not send it to Sony. Their customer service is a joke! Seriously! I"ll post back here with results and opinion once I send/recieve my PS3 back. Altough it may be a few weeks or a month before I get my precious PS3 back...worst part is now I can't play Fallout: New Vegas!
Re: PS3 YLOD Reballing Service
Nov 1, 2010
I just sent out my PS3 to daggerPCs (the second ebay). Talked to him on the phone amd he seems like a legit guy. Hope all goes well and I get my PS3 back with all my data. I'll repost when I get it back.....probably about 3 weeks from now maybe even a month.