Reply
Topic Options
Mark Topic as New

Mark Topic as Read

Float this Topic for Current User

Bookmark

Subscribe
Highlighted
PS3 Won't Display Through HDMI Lead
15 replies 23228 views Edited May 14, 2008
Hi, thread name says it all really. I'm at my wits end, I've tried so much, I've even had a friend walk me through how to set my PS3 to HDMI while using my AV cord, then switching the PS3 off, restarting with just the HDMI lead.. Nothing. Doing the Display Reset trick (holding down standby) with just the HDMI lead in, played with settings, all sorts.
This all spouted from when my old HDMI lead broke (the head came off), so I played with my composite lead for a while on my HDTV, and since I got the new HDMI lead it just won't revert back to playing through the HDMI output. Hell when I switch it on it says "HDMI output found, would you like to use this?" Yes.. Nothing. Back to composite. Could someone please explain, if you've had this problem before, or know of it. And please, no typical answers like "Get a good hdmi lead", because I have the exact one I had before, and that worked perfectly.
Thanks in advance.
---
live. love. burn. die.
Re: PS3 Won't Display Through HDMI Lead
May 14, 2008
Do you have your tv on the right hdmi channel? I'm asking this because mine has three inputs for hdmi. Also have you set up video settings through the PS3?
Re: PS3 Won't Display Through HDMI Lead
May 14, 2008
---

asthenia wrote:
Yeah it's definitely, 100% on the right HDMI channel, and yeah the settings have been set on the PS3.

---
Heres what SONY suggests if have not yet tryed them.
Check that the input mode of the TV is appropriate for the connector in use on the PLAYSTATION®3 computer entertainment system.
There may be a problem with the cable in use. Try using another cable that is compatible with the PLAYSTATION®3.
If the video output settings on the PLAYSTATION®3 do not match those of the cable or TV in use, there may be no picture. If the screen goes blank, turn off the system.
Then, with only the PLAYSTATION®3 and the TV connected, touch the system's power button for more than 5 seconds to turn the system back on. The video output settings will automatically be reset to the standard resolution
Re: PS3 Won't Display Through HDMI Lead
May 14, 2008
Can you take your PS3 to your friend's house and see if it works with their HDTV? If it works, that will rule out the possibility that the HDMI cable or PS3 is causing the problem.
In addition, can you also try to connect your PS3 to a different HDMI port on your TV? Maybe your TV has a bad HDMI port.
Re: PS3 Won't Display Through HDMI Lead
May 14, 2008
the auto dectect for hdmi doesnt work for me. i have to say no and manually set it with all resolutions while viewing through component cable.
then theres the reason your other cable broke? did whatever happen may have damaged the hdmi port?
HELP/HELP~
I Only Post Everything
Registered: 09/05/2005
Offline
1110 posts
Re: PS3 Won't Display Through HDMI Lead
May 15, 2008
DirtyOFries
Ghost of Sparta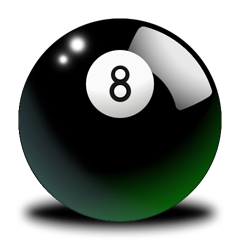 Registered: 01/10/2007
Offline
17841 posts
Re: PS3 Won't Display Through HDMI Lead
May 15, 2008
Re: PS3 Won't Display Through HDMI Lead
May 15, 2008