Reply
Topic Options
Mark Topic as New

Mark Topic as Read

Float this Topic for Current User

Bookmark

Subscribe
Highlighted
68 replies 57325 views Edited Dec 19, 2010
This would be lovely on the ps3. We can access it on the web browser but im far too lazy for that now that ps3 brings everything to me.
"ps3 only does everything" but pandora.
Anyone hear any plans of this?
Sign Petition for Star Wars Battlefront 3 here http://www.petitiononline.com/mod_perl/signed.cgi?SWBF3&1
Logical_Dolphin
PIayStation MVP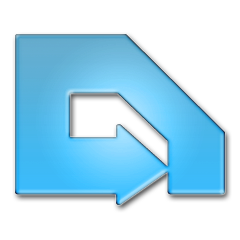 Registered: 07/14/2000
Offline
12905 posts
Dec 19, 2010
Bookmarking Pandora on the web browser seems to be the next best thing that having an app.
I would think if Sony commssioned an app for Pandora or some other service, it would probably be associated with the PlayStation Plus service because people would expect that the app would provide unlimited music instead of the limited amount that you get with a free account...
Dec 26, 2010
I would love to see a dedicated Pandora app. In fact, it would be great if Sony created something like Roku's Channel Store and gave developers a chance to create a multitude of media related applications. The PS3 is already a pretty robust media hub with blu-ray playback, Netflix, Vudu, Hulu Plus, etc. A dedicated app like Pandora would only add to that.
Feb 14, 2011
A pandora app Would be amazing. My wife keeps asking me why ps hasnt made 1 because she loves netflix and hulu. I try to tell her i dont work for them so idk why but if they made 1 i would only want it to work with gt5 idk how any1 can play COD with music??!! WTF yeahhh booom boom i cant hear myself getting shot at cus of my music GARBAGE! and ppl that play it over the mic. IDIOTS..... But yes PLEASE MAKE A PANDORA APP!!! I WILL LOVE YOU FOREVER and im already ps3 for life. wont touch an xbox if my life depended on it.
Logical_Dolphin
PIayStation MVP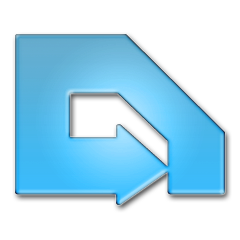 Registered: 07/14/2000
Offline
12905 posts
Feb 15, 2011
The Pandora App is currently available in all kinds of new TVs and Blu-Ray players. I doubt that it has anything to do with the RIAA why there isn't one in the PS3. I think it is because Sony just hasn't prioritized it yet.
Feb 15, 2011
Putting that aside, why do we need to listen to music on a PS3? I may be dating myself here, but there was a time when you used to have a dedicated stereo system to listen to your music, and wen through great lengths and expense to get the best sound. Now it seems that a lot of you are content to listen to music on tiny, tin can speakers or little ear bud headphones, from compressed mp3 files. I really think that using your PS3 to play music is a metaphor (I know that gamers don't understand metaphors, but work with me here people) for video games supplanting music as the driving force behind the youth culture.
I don't think it's unsafe to say that music, and especially rock n' roll, doesn't have the same reverence that it once did.
Feb 15, 2011
In my opinion, Sony should try to obtain rights to have a pandora account. Sony advertises the PS3 as a Blu Ray player that does everything, but every Blu Ray player has a pandora app on it now. Im just saying a pandora app would be nice, cause maybe when im walking around my house i want to hear my music on my surround system.