Reply
Topic Options
Mark Topic as New

Mark Topic as Read

Float this Topic for Current User

Bookmark

Subscribe
PS3 Disc Drive not working properly
2 replies 278 views Edited Nov 19, 2011
Hey guys! I got the YLOD last Tuesday, and got all the tools/materials I needed for a fix yesterday. And I managed to do it!
Made me feel like a genius hehe.
Anyway I put it back together and started it back up and everything was fine. Had all my memory and downloaded games, etc. The fan was working fine and all. It was wonderful. But then I noticed the blue light was on, when I realized there was no disc in there. I was confused. I clicked the eject button and it made a weird noise like gears/wheels spinning then stopped and the blue light went away. I tried to put a test disc in, Hitman Blood Money (a ps2 game), and it didn't even let me put it in.
I was confused. Why? Because I got Skyrim on Monday, and on Tuesday when I was first about to play it, I got the YLOD literally just as I was loading up the game. I tried ejecting it, force ejecting, and neither worked. I figured my only choice was to take it apart. Looked up a video (http://www.youtube.com/watch?v=yNcJR1mi37E) and proceeded to remove my disk. Once it was removed, I was relieved. I put everything back together, seemingly the way it was, but I guess I jammed something. I'm not sure what I did.
Of course, I thought everything was fine up until I fixed my Playstation yesterday. Since then I've been looking up numerous videos to help me fix this, especially http://www.youtube.com/watch?v=sqqbO4npUaA
The fixes in that video are the ones I used, and yes, everything he described was exactly how mine was. It seemed credible. I put everything back together, and now, whenever you turn it on it thinks a disc is being inserted, and when it stops, the blue light is not there. It is empty. I try to put a disc in and it does not get pulled in automatically (unless you put it in once you start the Playstation, since it keeps trying to pull a game in when you turn it on)
Anyway, what is wrong? Anything I could do to fix this? I was thinking of getting a new disc drive but I don't know how I would do that since I don't think I know anyone with a broken ps3. Plus, if I do end up finding one, would the disc drive I get be compatible with my ps3? Thank you all in advance! I hope there is a fix!
P.S. My ps3 is one of the old fat 60g launch models that could play ps2 games. Also, I could record a video of the noises it makes, and how the inside of it looks if you guys need a reference or anything.
potatobreath
Treasure Hunter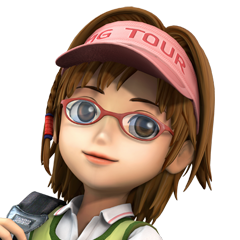 Registered: 12/16/2008
Offline
7785 posts
Re: PS3 Disc Drive not working properly
Nov 19, 2011
There's a chance you just need a new drive. But have you double checked that you didn't forget any connections when reassembling your PS3?
You should backup everything you don't want to lose just in case. YLOD fixes with a heat gun aren't permanent.