Reply
Topic Options
Mark Topic as New

Mark Topic as Read

Float this Topic for Current User

Bookmark

Subscribe
Highlighted
20 replies 722 views Edited Mar 13, 2012
I recently have filled up a 120GB HD in my slim PS3. Previously I had backed up my system to a 1TB HD that had a 500GB FAT32 partition. For some reason that drive had begun failing and moving very slowly. Today I went and bought a new 3TB hard drive. It currently has a 2TB NTFS partition and an 800GB FAT32 partition. The PS3 will recognize the partition just fine but when I try to do a back up of single videos/songs/pictures or try to do the full system backup the PS3 will freeze. Twice now I have had to recover PS3 from a crash and it rebuilt the system files warning me that if it failed to rebuild them it would reformat the internal drive completely. Has anyone else experienced similar problems? All I want to do is make a damn system backup. Also just as a side note this is my 3rd PS3 system. The first had overheating issues. The second had multiple hard drive failures. I'm getting really sick of this system not working right.
Treasure Hunter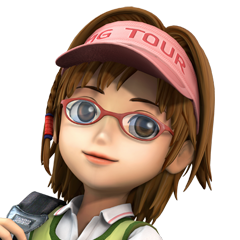 Registered: 12/16/2008
Offline
7785 posts
Mar 13, 2012
When does it freeze during backup? Right at the start, or midway during the backup?
I encourage you to make a second manual backup of your game saves with Saved Data Utility if you have not done so already.
Mar 13, 2012
Neither system backup, individual backup, nor saved data utility will work. The freezing happens at the start. It takes about 30 minutes to get past the preparing screen and then when it says 0% loading and calculating the time it will take it stayed on that screen for a good 2 hours before I tried to cancel it and nothing happened at all. I tried the power and that also did not work.
Treasure Hunter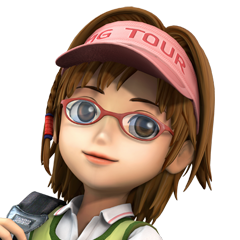 Registered: 12/16/2008
Offline
7785 posts
Mar 13, 2012
Do you have a spare USB thumb drive to test with for Saved Data Utility?
Treasure Hunter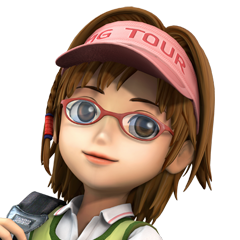 Registered: 12/16/2008
Offline
7785 posts
Mar 13, 2012
Which hard drive did you buy? When you mean undetectable, do you mean it doesn't show up in Disk Utility.app on your MacBook?
You can get small USB thumb drives for dirt cheap ($5 or less). Pick one up the next time you're at a computer store in the clearance section.
Mar 13, 2012
Ok, so if all forms of backup to this drive fail in some way or another, have you tried manual copying of your save games to a different thumb drive? It would be helpful to compare.
Also, just a suggestion, but before you do a backup, you should clear out your game data and stuff that you can re-download easily (demos and DLC and stuff). The backup takes a really long time, and same with the restore. Trimming things down will reduce a lot of headaches. I had problems myself with backup/restore and basically I ended up removing almost everything trying to troubleshoot whether there was a corrupt file or something. I never did quite isolate the problem because I changed a couple things on my last attempt that worked. I had it pinned down to either the drive I was using for backup or a certain file or two that I deleted. I have a suspicion that maybe it's the way it was formatted.
My symptoms were that it would backup, but restore would fail at exactly the same point.
Mar 13, 2012
That may have something to do with how it is partitioned. You mentioned you have two partitions. I found that sometimes depending on whether you are using extended vs additional primaries, they can be invisible to certain OS's.
Mar 13, 2012
After a reboot the drive appeared again on my PC. I wiped the drive and started fresh but created a smaller 300gb fat32 partition that was the first partition on the drive. My previous hard drive began exhibiting these same symptoms before I went and bought the replacement today. I naturally assumed it was the drive causing the issues. Now that this new hard drive is doing the same thing as the previous one is what is making me think the PS3 is having the issue. I tried to copy a single 307kb game save to my HD and that froze the PS3 as well.
I just went and borrowed an 8gb flash drive from my roommate and it copied a single 307kb save file to the drive without issue.