Reply
Topic Options
Mark Topic as New

Mark Topic as Read

Float this Topic for Current User

Bookmark

Subscribe
Snowstone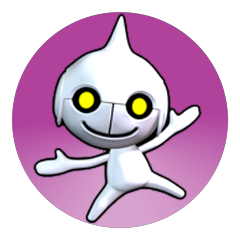 Offline
---

Setzaroth wrote:


---

Snowstone wrote:


---

Setzaroth wrote:


I didnt say it was unlikely, but as far as SONY history is concerned...they have never offered a game streaming service...so...

---

What do you think they are doing with those tablets and PS VITA at E3... Streaming..

Why they purchased Gaikai.. that is where the money is.Tablets,cells and portables

PS gamers are picking up the check for Streaming content to other devices for Sony , now and in the future..

Pretty straight forward..

---

We're talking about streaming old games from a cloud...thats different.




---
It one and the same.. my friend...
but you do not even need the content (software)on the device with a internet connection.
---

gR3yGh051 wrote:


Sony will be using Gaikai to play PS1, PS2 and PS3 games streamed to you.

There will likely be some way to use the discs that you have, as a sort of authentication so that you don't have to re-buy what you already own

---
Cool!
I haven't watch the press conference yet, hope they give details soon! I want to play FF12.
Highlighted
Its been proven by people i shal not name here, that PS3 slim *is* capable of PS2 emulation by software. PS2 classics are just a random .ISO file with an emulator. If sony was to release that emulator through update or purchase to allow PS2 games to play from disc, it would sell like hotcakes. Id buy it day 1. What sony needs to understand, is that while its nice to see PS2 classics on the store, there are thousands of good PS2 games left out.
examples of Games i want that are left out are Extermination, Resident Evil Outbreak, Silent Hill 4, The Urbz, Spyro enter the dragonfly and Obscure.