Reply
Topic Options
Mark Topic as New

Mark Topic as Read

Float this Topic for Current User

Bookmark

Subscribe
Highlighted
PS+ Trial Trophy Problem
22 replies 1365 views Edited Sep 1, 2011
Ok, so in 2010 I downloaded the PS+ Trial for Tomb Raider: Underworld, and I earned 1 trophy for completing the trial section of the game. I afterwards deleted the trial and recently bought the Tomb Raider Triology for my PS3.
Problem is, the trophy I collected from the trial is stuck in a bubble on the trophy list and will NOT sync when I try to do so. I have earned other trophies from the full game that do sync (from the same list as the trial one) so the trophy from the trial is just stuck in a bubble. It doesn't help trying to earn it again either, it won't unlock.
So what the **** am I supposed to do? and don't say format my ps3 and log back in again cos that is not an option. It could have been if Sony could ever add a "copy multiple" button to the savegame tab, but obviously that is impossible so I'm not gonna sit down and copy each of my 250 games onto a memory stick.
Logical_Dolphin
PIayStation MVP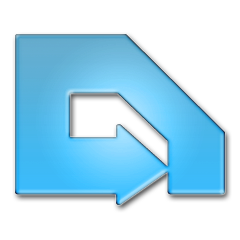 Registered: 07/14/2000
Offline
12905 posts
Re: PS+ Trial Trophy Problem
Sep 1, 2011
Based on what you described, it seems that the trial trophy only gets unlocked when you purchase the digital version, since you were already playing the digital version. Apparently the PS3 views the physical copy of the game differently than the digital version...
Re: PS+ Trial Trophy Problem
Sep 1, 2011
Oh. Awesome. So I have to pay $30 to get that bronze trophy so I can unlock my platinum. Well played Sony. Fine, I'll give it a shot. If it doesn't work I will probably go into an all caps rage. We will see once the 6gb download is finished.
Re: PS+ Trial Trophy Problem
Sep 1, 2011
This just keeps getting better and better. I went to Playstation Store and bought the digital version of the game for 30 bucks. And can you believe what happened? I didn't get the game, I got the fucking trial for 30 bucks. First I thought okay maybe I have to see out the rest of the time in the trial before it converts into the full game, but no. Still a fucking stuck trophy and I pay 30 dollars for a trial. Thank you Sony, this is a fucking joke.
Re: PS+ Trial Trophy Problem
Sep 2, 2011
The trial is the full game, just not unlocked. If you contact Sony they should help you figure out why you're stuck on the 1 hr trial. It's surprising to me since I've tried 2 games where download/disc were treated the same way.
Backloggery
Contact Sony support - Live Chat
or 1-800-345-7669
I Only Post Everything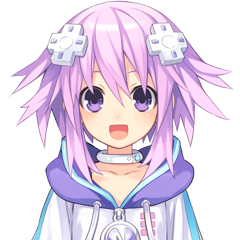 Registered: 07/05/2008
Offline
1250 posts
Re: PS+ Trial Trophy Problem
Sep 2, 2011
Wow - this really sucks. Feel sorry for you because you will probably get jack shit in the way from Sony since we are on the eve of a holiday weekend.
I like the concept of full game trials, but the implementation seems poor. You have to play them for the full hour before you buy them ... could that have anything to do with your Trophy issue and your 'full purchase looks like a trial version' issue?
It would really be helpful right about now for a mod to show up. Would love to get confirmation if you have to purchase the full digital game (vs physical) to unlock any Trophies earned during the trial. That would be awful because sometimes you can get the physical media much cheaper than the digital version.
Although this would not seem to be the case because according to one of the PS+ FAQs:
"Full game trials which allow you to play up to 60 consecutive minutes of a game. When you purchase the full game (or when you insert the Blu-ray disc of that game), you will get the PSN trophies that you earned during the trial."
Of course a lot could have changed in a year. You may have some sort of crazy bug going against you.
Good luck and keep us updated.
jcalvert
www.calvertgames.com

Re: PS+ Trial Trophy Problem
Sep 3, 2011
Okay, problem solved. It seems like the trophy wouldn't register the full game on disk, because I hadn't finished the trial (doh). But it was still impossible for me to do so, because the trial was no longer on ps+. It doesn't explain why I bought the digital copy, and got the trial either. Probably again because the time limit was not finished.
Ok, so here is what I did. I mailed Sony Support but I never got a reply so in the end I figured it out myself after lots of fiddling around.
1: Delete all Underworld savegames.
2: Restart PS3
3: Boot the trial till it gets to the point where it says the content has expired, and suggests you to go to PS Store.
4: Exit to xmb and run the game from the disk.
And voila, the trophy came out of its bubble. Well it fixed it for me, but still leaves alot of unanswered questions because if I run into this problem again I have no chance of fixing it because I probably won't end up with the trial version by a mistake again.
So I guess my lesson is learned, either don't bother with trials, or be sure to see out all the 60 minutes before you delete it, in case you ever buy it.
I still lost $30 for the digital version of the game though, since I recieved the trial instead of the game. But on the other hand I wouldn't have fixed this without the trial, so I might have no reason to complain. Although this whole case has alot of fail to it.
I Only Post Everything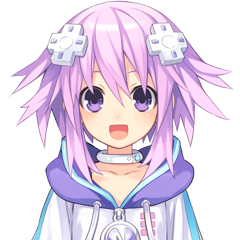 Registered: 07/05/2008
Offline
1250 posts
Re: PS+ Trial Trophy Problem
Sep 3, 2011
Wow - crazy experience. Thanks for sharing. Who would have thought that you would have to complete the trial just to get Trophies to unlock.
One thing you may want to consider, see if you can keep playing with the digital copy and flip the physical media version on eBay, trade-in, etc.
jcalvert
www.calvertgames.com