Reply
Topic Options
Mark Topic as New

Mark Topic as Read

Float this Topic for Current User

Bookmark

Subscribe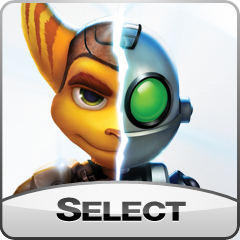 Offline
Re: PS+ To Play Mutiplayer?
---

Murderstyle75 wrote:
What makes it hard when they never had to let it die to begin with? I mean look at all the people who buy "HD" remakes of games that died the generation before but buy them anyway because they are somehow. "New".

The problem with games and communities dying comes down to one thing and one thing only. No marketing. I remember being a kid, seeing games that were already a couple years old, still being advertised in Nintendo Power. Now days a games projected sales are measured in months like its a Beiber album.

Is a game that releases, first quarter 2011 somehow less of a game by third quarter 2011 or in 2012/2013? These games would have no trouble selling if only the industry stopped trying to sell them as fads. Especially if the games are timeless. I can think of quite a few games I picked up late for next to nothing that I certainly wouldn't have any problem paying $40 to $60 for if only it was marketed to me. A games quality isn't measured like that though. It's measured by release date,

---
This may be times have changed. I know what you meand with you nintendo power coment. But look around the forum PS4 and PS$ BC portests. Some want it but most rather play new games instead of there old ones.
Highlighted
Re: PS+ To Play Mutiplayer?
At least it isn't like Xbox. Xbox is more expensive. I been a PS+ member for over a year now. I love being a member. So many discounts and free games! I have gotten over $2,000 worth of games from being a PS+ member. It is SO worth it. If anything them placing this to play multiplayer games only makes the free games better. This is why we are getting Grid 2 and Borderlands 2 for free next month. The more money they earn off of PS+ = better games on the PS+ market.