Reply
Topic Options
Mark Topic as New

Mark Topic as Read

Float this Topic for Current User

Bookmark

Subscribe
---

Cosmosis_1080P wrote:


---

al2009man wrote:


---

younginflavor18 wrote:


I don't see a problem that the PS4 will require PlayStation Plus in order to play multiplayer to enhance the service it has to offer. At least the planned policy won't affect the online service on the PS3 and Vita since the pay-to-play multiplayer applies to the 4. Heck, even I am considering about joining the service sometime in the future when I nab a PS4 of my own.

---

Or get Plus now. you'll enjoy playing those games that Plus gives you for free!

http://farm4.staticflickr.com/3745/9154890398_82020a975b_o.jpg for the original size

Well... you know why

---

You get to play all THOSE? What in the bloody hell?!?!?

---
Here's the list of games you can get for free...so far
---

Cosmosis_1080P wrote:


---

cross12095 wrote:


---

Teus wrote:

People also realize that the servers that Sony needs to make the servers work costs money, so it's inevitable that we ould eventually have to pay for it..



---

Except for the fact that Sony has already said in the past the PSN was profitable in its current form.

---

Go play on PC, cheapskate. Sony gives us free games on PS+. Would you rather have free games or free online? Thought so.



---
You do realize the games are not free right? They are nothing but a glorified rental! I would rather keep it the way things are right now - Free online with the option of getting PS Plus if you want to.
My gaming history - NES, PS1, PS2, GBA SP, NDS, PS3, Xbox 360, Xbox One
Re: PS Plus on PS4
[ Edited ]
Wow, I thought you went back to the Microsoft Xbox Forums, got bored there huh? You Like to see us get in fight with you to make your life fulfilling? I bet you get your kicks from these eh.
Well I'll leave this here and double post to tick you off. No one better humor this guy again after BTW, he has been causing trouble for a while, he hopes he can rally people for a lost cause. Just let the thread die after.
I'll just copy and past from different thread, same stupidity, entitled single post count user ( agreed probably wanting to stir up trouble.)
ExMimic wrote:


---

TH3PUFFMAN wrote:


---

da1writer wrote:


Well, I would advise you to check out the Main PS4 thread and then post your thoughts after. Knowing the full story is half the battle. Just keep in mind, your opinion has been heard just like the others, not much can be done about it though, you just have to accept it or not buy the PS4.

PS+ is not mandatory for alot of features, free to play games, MMO's, and singleplayer games. You think we can do something about it when in reality we can't, what's done is done, Sony has explained quite well why it has to be done.

Your choices are simple if you don't want to play ball, you can either accept it like the millions of other future PS4 owners who helped sell it out, just buy the PS4 and beat around the bush as long as possible before you cave in, or stay with your PS3 as it is going to be supported for years (a few like to disagree but the same was said about the PS2 which stopped support in 12 years, PS3 is only 7 years old). Great games are still coming out for PS3 that you don't have to jump on the bandwagon right away. I'm not saying this btw to tell you what to do, or force you to do anything, it's entirely your decision. Reality just needs to be set in front ya, that's all.

Change hurts and seeing how you don't like it is ok, I'm not against ya and your opinion on the matter (while it may seem like it I'm really not). You may not see it right now but us helping Sony create a better online experience is long over due. I don't know about you or anyone else but I just don't want servers being dropped anymore from games like MAG, Socom, and others.

---

Game connection has nothing to do with subscriptions nor consoles. It's all dependent on your ISP connection. They have until their Japan show, to show me exactly what's going on.

The link you referenced, is merely statistical details already in massive circulation and I have already disected in prior instances. Nothing that substantiates multiplayer enhancements, ie: matchmaking changes, ranking changes, tangibles on how truly imersive the multiplayer is. Because frankly, the multiplayer as is, is pretty **bleep** imersive.

So answer me this. Sony, can't possibly come down from this imaginary pedestal you guys have them on, and meet the rest of the hardcore gaming community in the middle? I don't want to use cross-game chat on my PS4, I don't wish to stream, I don't want free games, that should not be enforced upon me, if all I want to do is play with my friends. C'mon guys? what happened to the middle ground, in subjects of consumerism? I want to buy the console, the games, to be honest I even want to buy the peripherals, but I'm not selling out.

I left xbox live in 09 because Sony had a totally different conept, you don't need no stinking subscription to do what you love to do. If they're willing to break that promise, then they're as good as MS.

---

Since you're talking "wants". I don't want PSN going down for maintence every month.

PS3 and PSV will remain free to play. they didn't break any promises.

---
He is talking about what he thinks Sony said.
To OP: BTW, you aren't the first to cry about this, there are a few others who can't get past that wall of entitlement. So I'll just post this from another thread of someone almost like you but sees that Sony somehow said that the online aspect of the system would always be free when in actuallity their terms of service state it could change at anytime.
---

UnrealButcher wrote:


---

Punfisher wrote:


We're arguing over semantics here. Just like Sony has made statements that they aren't charging now and may later, they have made statements saying they are not going to charge to play online.

But here's my main problem with you guys personally. Many of you think I'm not paying enough for my hobby. What gives you the right? It's not your place. You are completely free to give up as much money as you want to. Go donate your paychecks to Sony if you feel that strongly. But here you are fighting tooth and nail for me to give up more of my money. You have no right.

---

You've repeatedly said, "Sony said they'd never charge for online." I posted a link to an interview (below) that only 7 months into PS3 life that stated that they may charge for PSN in the future, and asked you to post a link to where you have seen Sony say, "We (Sony) will never charge for PSN" as you have been saying, not "We (Sony) will never charge for PS3 online on PSN". There is a difference.

It's entirely up to you to decide how much you feel your hobby is worth. The same as I didn't buy BF3, because I didn't want to support EA charging for additional profiles to play online with my copy of it.

---

UnrealButcher wrote:


---

Punfisher wrote:
Yeah, for years they shouted it from the rooftops man. That was their big sales pitch to separate themselves from their competitors.

---

Here's what I found. It's from June 2007, just 7 months after PS3 launched in the US. Feel free to link any info you have of someone from PSN saying that the Network (not PS3) will never charge for the service.

Sony to charge for PlayStation Network

Director of PlayStation Network says Sony may one day charge for PSN

Eric Lempel, director of PlayStation Network operations, has said that the company may one day charge for PSN. He also feels PSN and Xbox Live are currently operating on a roughly level playing field and reveals improvements to the service currently in development.

Speaking to Gametrailers Lempel said that there was little to differentiate Xbox Live and PSN offerings to consumers bar the price. However, Lempel indicated that as the service grows, PSN may not always be available for free.

"Microsoft had a year jump on us for the launch and essentially we're offering a lot of the same stuff. I don't think there's a big difference in exactly what we're offering when it comes down to the nuts and bolts of what's actually there for the consumer... We're not charging money for our service. That's a key differentiating factor."

However, that could be open to change in the future.

"Right now that's our model. In time anything can change but right now we're happy with it."

---

So again, feel free to post a link and quote from Sony saying that they will not charge for the use of PSN on their future platforms. Those that came over from XBL, because PSN was free for PS3 have nothing to complain about as far as you can still enjoy PS3 online games for free.

So now can we put the, "Sony said PSN would never charge" arguement to rest? Well unless someone can link to them saying it (PSN) will never charge. I'll listen if you can give me a link, but I couldn't find one and that was using "Bing" a MS search engine. I'd think they'd be all over that info to help out XBL and XBox's platform.

---------------------------------------------------------------------------------------------------

II'm out before things get stupid again with multiple unneccessary pages over some entitled individual who feels nothing should ever improve or change...
UnrealButcher wrote:
For all you regulars here. Enjoy. (Above video)
---

UnrealButcher wrote:


---

Punfisher wrote:


---

Litsa_Kardassis wrote:
As I've always felt, if you cant afford $50-$60 a year to play online, you should probably not play so many games and get a better paying job. Cruel, maybe, but the honest truth.

---

It's not about what one can afford. I could afford $10,000 a year to play online, but is that ethical? It's about drawing the line in the sand. I only have internet for the games. I'm paying over $600 a year to play online. That's where I draw the line. Anyone who thinks I'm not paying enough has a mental disorder.

Plus seems nice at first, you get a lot of free stuff. But that's how they entice you and once everyone's on board all that free stuff is gonna go away.

---

The thing is you pay your internet provider $600/year, not Sony. Sony is charging you for their service (they have to pay rent, power, employee's, etc to maintain their network and hopefully improve it), the same as Netflix ($7.99/month streaming) does for theirs.

I'm sure nobody would say, "You aren't paying enough." Unfortunately, Sony isn't getting a cut of that money.

Draw the line if you must, that's your choice and you're entitled.

Personally, I was an XBL customer for 9 years and just recently didn't renew, because I've been playing single player games. I've been hesitant to subscribe to Plus for my Vita, but decided I would pay the $50/year (vs. XBL's $100/year family plan I was paying) after seeing a few games on it's list that I thought I might like to play on my Vita and watching Sony's E3 conference and Plus being used for PS4.

I'm sure if I don't play online my boys will take advantage of it. Cheaper than the $100/year family plan I was paying on XBL.

---
It was a good run. As da1writer quoted from another post of mine above, it was stated back in 2007 that Sony may one day charge for the service. Hell even I knew back in the day during the early days of my 9 years on XBL, that Sony would one day charge for PSN when they felt their service was equivalent to XBL. You'd have to be blind to think otherwise.
Personally coming from XBL and seeing how well a paid online subscription can function, I have no problem paying Sony for it. Especially when I know it will help making it a better service, I'll still get free games for my Vita and PS4, and get discounts on games, and my sons can still enjoy having their own profile to play online at no additional cost. Something MS didn't offer in the past.
I'm still unsure if it will somehow tie into Gaikai somehow, maybe a discount on the service that non plus gamers might not get, or if we're lucky it will be part of the service. I'm sure this will be discussed more at Gamescom or TGS.
I was going to say good luck with your effort as I know you are trying to help your fellow gamers, but I don't think it will help in this case. I want to support Sony in it's efforts to pay it's bills, and employees in an effort to make PSN a better more secure service for it's users.
Peace and Good Gaming.
@da1writer
Thanks for posting pure nonsense
Fact is, that there really is no justification for Sony doing this other than pure greed. They think they can copy Microsoft's model with Xbox Live but that was an anomaly. This might cost them big in the future, Sony is playing with fire by making PS Plus mandatory.

My gaming history - NES, PS1, PS2, GBA SP, NDS, PS3, Xbox 360, Xbox One
Multiplayer online was free, now it is not free. I don't understand why most people is accepting this. Yes the plus service is great, but it should remain optional not mandatory. If x box live is worst so what? that doesn't mean Sony has to change a free service. As a customer I will not contribute to this, and this why I'll get a pc for next generation.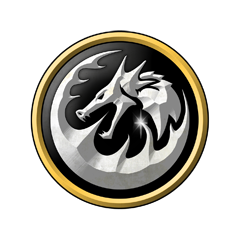 Offline
It's not FREE anymore. Get over it. You are not and never were ENTITLED to have a service
for FREE forever. Grow up pay for it or don"t. I'll tell you what come clean my house every month and I won't pay you a thing.
After a little while you'll want paid.
But maybe not, I'm not sure I can't really understand illogical people.
As for this topic it feels as though it's an endless cycle of non sense.
Complaining because you can.
I now feel like the old man.
Courage is saddling up, even though your scared to death.

Atari 2600, ColecoVision, NES, Genesis, Saturn, Sega CD, PS1, PS2, PS3 (2), DS, PSP, 360, PS4, VITA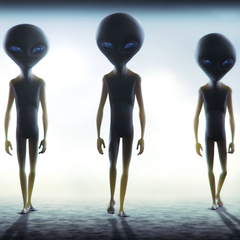 Offline
Not something I haven't heard before. I thought people would be more resistant to PS Plus on PS4 because we were so accustomed to free online. That being said, while it does suck in a way, it is a MUCH better deal than XBL. Coming from someone who pays for both, your Xbox is useless without live (unless you play many single player games). At least with ps plus, it is only for multiplayer and nothing else. You get discounts, sometimes free games and much more. I never made much use of my PS Plus until i got bf3 and lbp kart racing for free. So I would say that as long as Sony improves the service, I am ok with them charging. The only I'm worried about is the rise of price, as I am pretty sure it wont be 50.00/yr forever lol
So in short, Plus is a MUCH MUCH better deal. And you only need one Plus account on PS4 for all of them to use it. Unlike with XBL where every single account needs a separate XBL subscription. But if you want to stay with ps3 because because it is free then I dont blame you. Some will move onto ps4, some will just stay with ps3 and play pc. Others will get a Wii-U. The number of people in my friends who have PS Plus is slowly rising, but I am sure not all of them will get it because they will never find any use of it. And don't want to pay of course......
Wow did I just type this?