Reply
Topic Options
Mark Topic as New

Mark Topic as Read

Float this Topic for Current User

Bookmark

Subscribe
Highlighted
PS Plus 8/23 and 8/30 Update, hmm!
2 replies 31 views Edited Aug 17, 2011
First off yes its a copy & paste from the Blog, occasionally I & others do this for those, & believe me there are many, that don't look at or know where the Blog is.
For what its worth my thoughts are as follows:
BETA Acces for R3 - Good / AC - I never got into this series, but good for those that like it.
Mini's - Oh goody more Mini's!
Free LBP Dynamic Theme - This could be ok I suppose.
PSN Play Discounts- Sorry but this PSN Play thing isn't appealing to me at all right now.
Discounts- Wakeboarding again/still, come on! Also $1.04 for the Motorstorm bundle, where did they get the 4c from lol!
Avatars- Oh for the love of God, more Street Fighter Avatars, purlease no!
If this is all there is for this particualr update then I'll admit I'm a little disappointed, but hopefully there's some more, 'fuller' details to come.
Enjoy!
Here is the content list for August 23rd and August 30th
Free BETA Access:
Resistance 3 Multiplayer Beta, Aug 23
Assassin's Creed: Revelations Multiplayer Beta, Sep 3
Free Minis:
I Must Run!, Aug 23
Free Dynamic Theme:
LittleBigPlanet "Sackboy on the Run", Aug 23
PSN PLAY Discounts:
Street Fighter III Third Strike: Online Edition, $11.99
The Baconing, $11.99
BloodRayne: Betrayal, $11.99
Renegade Ops, $11.99
Discounts:
MotorStorm Apocalypse Premiere Pack Bundle, $1.04, Aug 23
Wakeboarding HD, $3.99, Aug 30
Exclusive Avatar Bundle:
Street Fighter 3 Third Strike Online Edition Avatar Bundle, Aug 23
Section 8: Prejudice PSN Avatar Pack (10 Avatars), Sep 3, Free
Customer Service Available Mon-Fri 8am - 8pm
General Enquires - 1-800-345-SONY (7669)
Account & Billing Support -1-877-971-SONY (7669)

Live Chat Available Mon-Sat 6am-10pm PST & Sun 6am-8pm - LiveChat
Re: PS Plus 8/23 and 8/30 Update, hmm!
Aug 17, 2011
well heres another month i will not get ps+ - like i said picking and choosing my 3 month scrip saves me alot of money - so far in a year i have had 2 scrips (and technicaly refunded for one). But in all honesty if this is all they can offer us. i dont see myself coming back at all - i would rather pay full price for a game now and then then be a member of what was once so promising. When plus first came out they gave us some cool stuff - wipeout - a full game with a plat trophy, avatars, themes, ps1 games. and now just 1 year in seems there scrapeing the bottom of the barrell, re-runing discounts they gave us before
ill shut up now
I Only Post Everything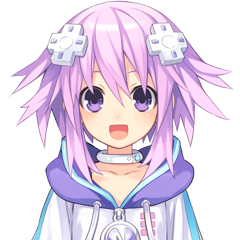 Registered: 07/05/2008
Offline
1250 posts
Re: PS Plus 8/23 and 8/30 Update, hmm!
Aug 19, 2011
OK, I'll be the first to say it ... awful, just plain awful. I know the big draw is going to be the betas; everyone wants betas ... at least everyone was bitching once upon a time because they originally signed up for PS+ just to get invited to betas.
At this point I am surprised that Sony just doesn't give us Wakeboarding for free just to piss off everyone that has bitten at the perpetual discounts that are always on offer. I'm sure Sony will say - "... but so many new PS+ memebers have missed out on a Wakeboarding discount that we just had to offer it once again ..." Fuck that; please rotate this one off the PS+ content list.
jcalvert
www.calvertgames.com