Reply
Topic Options
Mark Topic as New

Mark Topic as Read

Float this Topic to the Top

Bookmark

Subscribe
Highlighted
PC TO PS3 GAME PATCHES DOWNLOAD
8 replies 24896 views Edited Sep 11, 2012
PC To PS3 Transfer For Game Patches
Yes It Possible And Yes Its EASY
I done some research on this topic online and seen that there are so many people asking this question. "Can I download a ps3 game patch to my computer or PC and then transfer it to my PS3 somehow"?
And there are people posting answers to these questions telling you guys that you cannot do it. That it is impossible. Well they are wrong.
The answer to this question is YES! With the fact that the processors in a PS3 are the junkiest things I've ever encountered it is almost impossible to download a generally large update for your favorite game without having to leave it running for hours at a time. And nobody wants to wait that long to play there favorite games right?
I know I didn't. So I figured out a way to download the patches from my computer and then transfer them to my PS3 with no issues and its completely safe and easy. No flashing your game system or taking it apart or changing system settings that could completely destroy your very expensive console.
In fact, all you have to do with the PS3 it self is simply insert the disc that you wish to download the update for and I'll show you how to let your computer to do the rest. I had to do this for Battlefield: Bad Company 2 (patch 1.05) because it was nearly 2GB and said my ps3 would take 6 days to download!!!!! after I done this it was only 2 hours. So lets get started.
Lets Get Started.
What you need:
A Highspeed Internet Connection
And PS3
A Computer
The Game You Are Trying To Download The Patch For
Microsofts .NET framework 1.1 (just type that in google search and the first choice will be from the microsoft website)
PS3 proxy server (download link (don't worry there are no virus' and if you have an antivirus it will verify that for you once download is complete. Well mine did anyways) www.ps3-hacks.com/file/16
Check out this link to learn how I get free PSN cards for map packs. (Also Legit) http://goo.gl/45vH7

So before you read anything else go ahead and download the .NET framework 1.1 and the PS3 proxy server. If you have finished downloading them both and installing them then lets move on.
First launch the PS3 proxy server. You will not be able to find it by searching so go to your computer/local/programfiles/CF3B5 Yes That folder will be there because its the folder that the server is located.
Once you find it run it. A window will popup showing you 3 tabs. They should be listed as proxy settings, logs, replace files. Starting a proxy settings you need to enter your IP address for your internet connection. To locate your IP just go to your network and sharing center and right clicking your internet connection name and clicking details.it will show beside the IPv4 Area.
Once you enter your IP leave the port as it is and Tick the PS3 box. Now click start. If it worked the start button should now say stop. If so then great.
Now go to your PS3 (note--your ps3 and PC must be using the same internet connection.) Go to your network settings and start to set up a new connection. it doesnt matter if its wireless or wired but make sure you do it manually. Put in all the information that you need to for your internet and once it gets to the "use proxy server" section select enable. There you will enter your IP address you entered earlier on the PS3 proxy server.
Once again leave the port as is. finish the setup and click save. Don't worry about testing it because it may have a 15-20 second delay.
Now insert your game that you are wanting to update and start it up. When it says it needs to update click OK. Now 2 things can happen here.
One, is your ps3 could restart itself. If so its fine it still worked no worries. If the download proceeds then its still OK and it still worked. If the download did continue allow it to run for about 10 seconds and then cancel the download.
Now come back to your PC and look at your proxy server window. You now need to click on the logs tab at the top of the window. There you will see a list of links that it produced from your PS3. You want to locate the biggest link listed because that is most likely the update. Right click the link and save it to your clipboard.
Now you need to add that link to your download manager. If you do not have one then just go to google and type in "free download manager" and download whichever you want. After its done insert the link into the download manager and let it download.
It should almost instantly download the file. Once that has finished you need to locate the file on your computer. It will have the same name as it appears in the download so shouldn't be hard to find.
Once you locate the file go back to your PS3 proxy server and go to the replace files tab. In there you will see the ADD button, Click it. Then in the small white bar that pops up below I want you to paste the link you copied earlier into the white bar. Unless you left off this guide and done something else the link should still be copied on your clipboard, just right click and paste it into the white bar.
Now at the very right of the bar there is a very tiny button with 3 little periods in it that look like this (...) click that button and locate the file you downloaded that I told you to find on your PC that you downloaded with your download manager. Once you locate it click and open it into the proxy server. It will mash the link you pasted and the files together all in on onto the white bar so dont freak when this happens
Once you do this your finished. Leave your PS3 proxy server window up on your PC and try to start your patch download again on your PS3. you will notice that the download has increased in speed by ALOT. and I mean ALOT!!!
And your finished. I hope this guide helped you and leave your feedback in the comments section below. If you were one of those people that really believed it wasn't possible then I just showed you that it was. Well see you all later.
Re: PC TO PS3 GAME PATCHES DOWNLOAD
Feb 20, 2013
Sorry to necro the thread, but has anyone else tried this method yet? I just attempted it.
I followed all your instructions exactly, and now my PS3 is downloading from my computer (as it says in the log window), but it's still just as slow as the download from PSN (549 mb projected over 180 minutes) and is inevitably going to time out yet AGAIN. Any ideas as to why it might be so slow still even though my proxy is configured as my computer's local IP?
FidelityNy
Uncharted Territory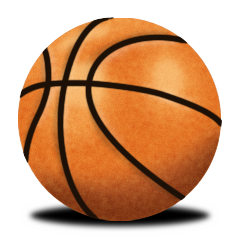 Registered: 07/08/2012
Offline
1283 posts
Re: PC TO PS3 GAME PATCHES DOWNLOAD
Jun 29, 2013
Hey when I put my IP address into the proxy server and tick ps3 after I click start it says "an unhandled exception has occurred....the type initializer for system.net.ip.IPaddress threw an exception

Re: PC TO PS3 GAME PATCHES DOWNLOAD
Jun 29, 2013