Reply
Topic Options
Mark Topic as New

Mark Topic as Read

Float this Topic to the Top

Bookmark

Subscribe
Other Processes for Updating Games?
1 replies 10 views Edited Jun 10, 2011
Everyone knows that, when you start up a game, before the game itself actually "starts", the PS3 will check online to see if you need to make any updates. If you do, then it will prompt you to do so, and then, of course, you do it, right? WRONG. Wrong because, not all games check for updates in this way. For example, a game I own that doesn't, is Hot Shots Golf: Out Of Bounds. To update this game, you have to go into the online gaming portion of the game, so that the game itself can check your game's version, and if it is behind, download and install the needed updates. I had to find this out the hard way, though, by looking all over the place online for an answer, before I found an answer here, on the forums - the one I just described.
So here is my question. Are there other games like it? Games that only look for updates when you try to go online, or that have their own way of updating, rather than being updated by a check from the PS3? If so, what are they and how do you update them? Because I don't think this is something we all wanna be left in the dark about, since every game I have encountered that has online play will not let you play online, if you don't have the most current version of the game.
Also, for a small final note, I think that the game update process should be the same all the way across the board: If the game I've just inserted/downloaded needs to be updated, then when I start the game, the PS3 should check for update data, and prompt me to update the game if there is any for it. Most games already do it this way, but not all of them do, as I've already said. But they should, because it's what players expect.
potatobreath
PlayStation MVP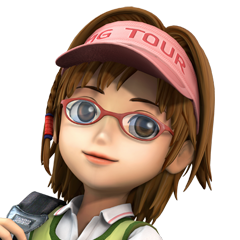 Registered: 12/16/2008
Offline
7785 posts
Re: Other Processes for Updating Games?
Oct 24, 2011
Hot Shots Golf: Out of Bounds is an unusual game early in PS3 history with its own update mechanism. Make sure you check back several times in the Online mode to make sure you have all the updates.
Most games update when you start the game.