Reply
Topic Options
Mark Topic as New

Mark Topic as Read

Float this Topic for Current User

Bookmark

Subscribe
Highlighted
Option to remove 0% trophy lists? (Suggestion, please read)
122 replies 1496 views Edited Dec 14, 2009
IMPORTANT! READ THIS FIRST!
While all input is welcome, please do not hijack this thread to push for more. This thread is about removing 0% trophy lists, not trophies with 1 or more trophies. Again, this is NOT about removing trophies (And, for added emphasis, again, this is NOT about removing trophies). There will never be such an option so please get over it! Removing trophies has been suggested time and again since its dawn yet every suggestion was rebuked and eventually not implemented. As such, please, please, PLEASE, give this particular proposal a chance. Once more, I repeat, no trophies will ever be removed so please stop calling for that option, or better yet, start another one of 578353 threads that want that instead of hijacking this thread. This particular post is about removing empty trophy lists ONLY (i.e. NO trophies will be removed).
Thank you!
______________________
Before you respond, PLEASE read the whole thing.
This is more of a suggestion that an actual problem, but I hope to hear what others have to say. Also, I don't know where to post this, but since trophy info is stored on the PSN server and are tied to the user's PSN ID (as opposed to just the PS3 harddrive), I decide to post here, eventually. I posted it here with the hope that it'd reach the moderators and admins of the PlayStation Network. This topic has been raised by others before, but it was poorly formulated and lost in translation. However, along with my proposal, I manage to gather the main points and concerns from there and summarized them and answered them here.
First off, let me say that I, along with thousands of other PS3 users, absolutely love the trophy system. I think Sony honed this to perfection. It is great the way it is, and I do not want any changes to it, nor do I think anyone else does. It is a great system of ensuring full enjoyment of the game, and also adds challenge. In addition, I understand that installing trophies to the users profile online is a great way to promote/advertise the game. I see absolutely thing wrong with that. But I just have one suggestion.
Anyway, I'm going to organize this in a legible fashion.
Here goes:
Suggestion

An option to remove games with 0% trophies from the trophy list. (It is NOT to remove trophies, just trophy lists with ZERO (0%) trophies).
Grounds
While we enjoy renting games or buying them, sometimes playing the game once (borrowing..etc) automatically installs the trophy list. The user is, thus, stuck with an empty list for a game he does not have.
For some reason, some games do not have a demo available on the PS Store, which is why the person would resort to borrowing the game. Sure, he can create a separate account, but this is for those to whom it's too late to do so.
While demos is a good option to test the game, some games, in a seemingly deceitful manner, install the trophy list when installing the demo. Case in point: Super Stardust HD demo. This made many people avoid not just this game and its demo, but demos altogether.
(As much as I hate to use this as a basis of my argument) Xbox 360 actually does have an option of removing games from the list with no achievement earned, so why can't PS3?
Reasons
Easier and quicker loading time for trophy lists on the PSN.
While having a game listed on the trophy list is a great way to promote the game, having a game at 0% percent, especially when listed along games with 50+% trophies, can have the opposite effect and give a negative impression of the game (i.e. it is very difficult to get even one trophy (e.g. SOCOM)).
More organized list on the user profile.
How will affect users who do not particularly care about trophies or just PSN users in general?

That is the beauty of having such an option; it will not affect other users in any way, shape or form. Options are that - options. They are optional. And since this is not to remove already earned trophies, problems with "deleted trophies" (as raised before) will not be there. And hey, if you decide to play the game, it can be reinstalled and played with no problem, since the saves (if there are any) will still be there and they would still be no need to "re-earn trophies."
In closing.. (summary)

This is a suggestion to remove trophy lists with 0% trophies. Again, this is NOT to remove trophies from the list or trophy lists with 1 or more trophies earned. If one game has 1 trophy earned - that's it. I have few games with below 20% trophy list, but even if I have one trophy in a game, I don't think it'd be fair to remove the game from the list. Otherwise, people will use that to their advantage to list all "100%" which is unfair. Also, "deleted trophies" (whether accidental or by a second party) would be a reality.
To repeat, this is not to remove trophies. In this proposed option NO TROPHY IS, NOR CAN BE, REMOVED; just games with no trophies earned! (So no "accidental" trophy deletion because it would not be possible) As I said, the trophy system is perfect the way it is and I do not want to see any changes to it. I just want one more option.
This will benefit people, both gamers, especially trophy collectors, and the PSN admins in so many ways, and will have NO negative effects on other gamers or the PSN server itself. I have thought this over and over, and still cannot see any flaws or possible complaints/repercussion with this option.
I hope to hear your responses, both other users and PSN admin =)
P.S. Sorry for repeating some points over and over, I just want to make sure that my message is not misinterpreted.
Thanks for reaing, looking forward to your input =)
Message Edited by yazter on
12-13-2009
05:05 PM
_________________________________________
(Yes, I do have that many trophies and yes, I am *that* fabulous.)
Re: Option to remove 0% trophy lists? (Suggestion, please read)
Oct 4, 2009
Re: Option to remove 0% trophy lists? (Suggestion, please read)
Oct 4, 2009
Re: Option to remove 0% trophy lists? (Suggestion, please read)
Oct 4, 2009
I support it as well, though my issue is more with demos than "borrowed" games. The trophy list shouldn't be added for a demo unless you can actually earn a trophy from it, which I have yet to see where you could. Now I will forever have Wipeout HD and Super Stardust as 0% due to having no interest in buying them (thanks to the demo).
Re: Option to remove 0% trophy lists? (Suggestion, please read)
Oct 4, 2009
Well written.

My YouTube Channel - Subscribe for videos every week
Uncharted Territory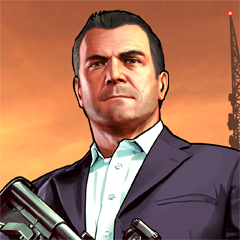 Registered: 07/05/2007
Offline
1994 posts
Re: Option to remove 0% trophy lists? (Suggestion, please read)
Oct 4, 2009
beside Wipeout, which other game demos install trophy display?
Message Edited by Niren_L on 10-04-2009 02:45 PM