Reply
Topic Options
Mark Topic as New

Mark Topic as Read

Float this Topic to the Top

Bookmark

Subscribe
Highlighted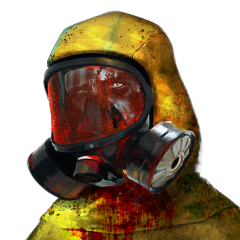 By: killter
Lombax Warrior
196 posts
Find more conversations like this:
Odd issues with my PlayStation Eye, I need help!!
[ Edited ]
7 replies 2464 views Edited Jul 28, 2014
I am having really bizarre issues with my Playstation Eye, and it's impeding my ability to play Move games.
Here are the basics:
1) if i test the eye on my laptop, the picture is great. Solid, relatively clear, exactly what you'd expect of it.
2) if i go to settings/ accessory settings / camera device settings the Eye is recognzed. The picture is relatively clear, though there is a bit of lag. No big deal. However, maybe every 20 seconds or so the screen has a half second of static-fuzz that obscures everything. but again, minor. flicker reduction is set to 60.
3) if i go to friends / start new chat / voice video chat my video is an abolute MESS. at least half the screen is obscured by static, sometimes the entire screen, and the image itself jumps around every half second or so. so, for example, i might be on the right side, then the left side, then the bottom, then 3 seconds of absolute static, then me on the top with static on the bottom, then me on the right with static on the left, etc.
Now, the BIG problem is I can't even CALIBRATE my move controllers any more, let alone actually play a game.
They fail calibration everytime.
This is a recent development, i used to be able to play move easily and had no problems (i love Move, in fact.)
anyone have any ideas?
Mod Edit: Slight edit to title, add label. Click here for more info on labels, and here for our Rules of Conduct and Forum Guidelines
Thanks! ~lovely1rainbow
Re: odd issues with my playstation eye, need help!!
Dec 29, 2010
Re: odd issues with my playstation eye, need help!!
Dec 30, 2010
but as my tests seem to show, the eye is fine. it works fine on a pc, and works fine in -some- cases on the ps3. i see no reason why i should get a well lit, clear picture if i go to settings, but in a Move game the video is dark, static'y, and can't calibrate.
it makes no sense! calling sony, maybe they know...
Re: odd issues with my playstation eye, need help!!
Dec 30, 2010
sony support helped me fix this. the guy hadn't heard of this issue before, but he took me through what he thought might work, and it did.
SO... if any of you reading this have REALLY terrible Eye reception on their PS3, you may want to try booting into safe mode and running "Restore File System".
This de-frags your hard drive AND fixes any corrupted files (if found). I got a message saying my file system was corrupted when it started. If it can't fix a corrupted file, it may be deleted, but in general, all your files should be there when it boots up again.
Re: odd issues with my playstation eye, need help!!
Jan 6, 2013
I had the same problem as the OP! I found out the solution to my problem by complete accident. I have a set of Turtle Beach PX21's that are plugged into one of the two usb ports in the front of my PS3 Slim. For whatever reason, I unplugged them while I was troubleshooting my Playstation Eye problem. As long as the Playstation Eye is the only usb device plugged in, it works absolutely perfectly. No safe mode required. Just thought I'd share and see if it works for anyone else.
Re: odd issues with my playstation eye, need help!!
[ Edited ]
Jul 28, 2014
Thank youuuuu had this problem forever
Mod Edit: This is an old thread and is now closed. Please check dates before posting.
Check here for more information.
Thanks! lovely1rainbow