Reply
Topic Options
Mark Topic as New

Mark Topic as Read

Float this Topic for Current User

Bookmark

Subscribe
Highlighted
30 replies 554 views Edited Oct 24, 2012
Wow what a drop Oct 30th theres enough great games to keep us vita gamers and ps3 gamers busy for months with more to come wow!!! What are you guys/girls picking up? Also what game will you jump into first? And what ones are you most excited for that come out on Oct 30th? Im getting Assasins creed Liberation Need for Speed the run and just to throw in there Assasins creed 3 Collectors Edition Sports Champions 2. I wll pop in liberation a bit then the run then sit back n enjoy unboxing Assasins creed 3 and plan to jump thru all of em. o yeaaaa go vita!! Im starting to think when games like liberation need for speed golden abyss can be made On vita and devs see this their going to jump on board!! Soon killzone mercenary also raynok odyssey on 30th looks good N yea all my extra coin is being spent keeping up what a end to 2012!!!
Gamer till the End
Re: Oct 30th OMGosh!!!!!!!
Oct 24, 2012
Im going for Need For Speed MW and Ragnarok oddysey as first, but them ill pick AC III.
The problem is the very little time i have nowadays to play such a great videogames. Only when im in the bus
Re: Oct 30th OMGosh!!!!!!!
Oct 24, 2012
I just picked up sfxt yesterday and im planning on picking up nfs, ragnarok, ac3:liberation, and lego lord of the rings next week.... It's gonna be a busy next few weeks, with COD, PSAS:battle royale, and persona 4 coming next month as well.
When it rains for vita, it pours.
Re: Oct 30th OMGosh!!!!!!!
Oct 24, 2012
My line-up:
Ragnarok Odessey: Mercanary Edition
Zone of Enders HD Collectors Edition
Assassins Creed III: Collectors Edition
Halo 4
Call of Duty: Black Ops 2 Care Package Edition
Playstation All-Star's Battle Royal
May pick up:
Assassins Creed 3: Liberation
Harvest Moon: A New Beginning
Zero's Escape: Virtue's Last Reward
Gonna be a busy November!
My Playstation Collection consists of:
152 PS3 games - 564 PS2 games - 72 PS1 games - 202 PSP games - 11 PS Vita games
Over 1,100 games total
Hekseville Citizen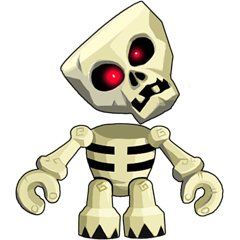 Registered: 02/26/2012
Offline
344 posts
Re: Oct 30th OMGosh!!!!!!!
[ Edited ]
Oct 24, 2012
AC3, AC3 liberation, and Zone of the Enders HD for me. Cant wait to try the metal gear rising demo! I'll prob get Need for speed come black friday since im sure it will be on sale.

Who Are the Playstation MVPs?
|
MVPs Terms and Conditions
|
PS Vita News
|
PS4 News
|
Follow me on Twitter