Reply
Topic Options
Mark Topic as New

Mark Topic as Read

Float this Topic to the Top

Bookmark

Subscribe
Highlighted
Re: No Dead Nation beta- No resubscribing
Re: No Dead Nation beta- No resubscribing
---

c-mac13 wrote:
This may seem weird, but I think sony did the opposite in this sittuation: you lose your FREE games until you resubscribe. See, this is why I'm mad and not resubscribing. I would resubscribe, if I KNEW that I had the freedom to keep ALL of my content by not resubscribing.

---
why do people have a hard time understanding that plus is like netflix - when you quit netflix do you keep your movies?
Re: No Dead Nation beta- No resubscribing
---

c-mac13 wrote:
For those of you that are just going to say "stop complaining", leave as I am complaining. Sony (of America at least) Ripped us off with playstation plus. Europe got LBP for free, just for buying it. We get unfufilled promises. A first party beta rolls out and they randomly, yes RANDOMLY send out invites, knowing that tons of people have multiple accounts. The reason I bring this up? Its not logical for someone who has Playstation Plus to make multiple accounts after buying Plus. Therefore they likely would have more people that they sent invites to join the beta. I definetly regret buying Plus, they give us crap games like Critter Crunch. Even if they pull some awesome game out of their corporate ass at the last second, I'm not resubscribing. What games I buy from PSN, I'll choose for myself, whether or not I get a dollar or two off, I dont give a crap. I'm not resubscribing to this garbage ever again.

---
um yeah im right there with you bro.i didnt know Dead NAtion was first party title.i even been trying to support it b trying to reason it just came out.but this B.S is just wrong.Sony this is exactly why u got sued for that whole Linux problem.Where the **bleep** is my beta?Im really trying to stay positive with this.i always admired Sony attempt to keep online gaming for free,but this plus trying to charge for used game to play online?those are 2 big strikes real quick.This direction and how they are going about it isnt coming off well.Sony GET YOUR **bleep** together.i understnad u guys are trying to make mone but u need to say what u mean,and mean what u say.ill say it.Where are our trophy rooms in home?
Down '74 the Getaway!!!
Re: No Dead Nation beta- No resubscribing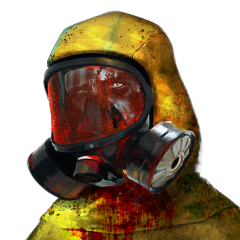 Offline
Re: No Dead Nation beta- No resubscribing
Re: No Dead Nation beta- No resubscribing
---

c-mac13 wrote:
Betas are great and all, for example every day I played BF:BC2 beta with my friends and now because of it, I have the game. But 3rd month, and a perfect beta for Plus is not given, I'm guessing we'll get only two or three betas by time eighteen months are over.

---
I couldnt agree more PLUS has been garbage and as I have pointed out several times before its published by Sony so how in the heck dont we get it werent we promised betas? they cant give us a PSN beta then damn are chances of getting in k3 and lbp 2's betas are looking bad and I dont care if we get them Im still not resubscribing to this crap its done its damage really annoying people that dont pay jack get the beta and we pay and we dont get crapy. Sony is really starting to piss me off for example they claimed we got the kane and lynch demo early when we could have just got it from the EU store
EDIT: you bought it for 2 years? wow that sucks...
Re: No Dead Nation beta- No resubscribing
I was just reading the PSN plus advertisment and this what its says:
PlayStation®Plus delivers a new level of access and convenience so you can do more of what you love...playing games!* PlayStation®Plus includes cool stuff like Full Game Trial where you can try before you buy. Or, enjoy early access to select demos and games, as well as priority beta invites. Best of all, the value pays off with killer exclusive discounts, free games and free downloads from PlayStation®Store. All free games and add-ons are yours to keep and use the entire time you are a PlayStation®Plus subscriber. All this, and much more.
And as you can all see we are suppose to get priority when they send out beta invites thats why people that arent subscribed to PLUS get the beta and we dont
Re: No Dead Nation beta- No resubscribing
---

c-mac13 wrote:
You must have heard wrong, I've had Super Stardust HD for a while, no invite.

---
I would take it personally, Maybe they don't like you as a person.....
That was a word from the Tacoman