Reply
Topic Options
Mark Topic as New

Mark Topic as Read

Float this Topic for Current User

Bookmark

Subscribe
Highlighted
Newest update to Skyrim: Game and console freeze
3 replies 426 views Edited Apr 8, 2012
I just updated the game today and everytime I go in the water past the waist the entire game and console freeze. This wasn't a fluke, I repeated this a few times to make sure it wasn't just a fluke and everytime the game would freeze. Anyone else experancing this or is just my console?
Re: Newest update to Skyrim: Game and console freeze
Apr 8, 2012
I have the same issue with the game freezing, as well as issues with the control buttons. After updating to the newest update, I was playing the game normally and it froze when I hit the water after jumping off a cliff down a waterfall. I restarted the game, but it froze when I jumped into the water again in the same spot. Then later on when I was in a cave, as soon as I went into the water, it froze once again. Another annoying thing that happened was when I was on a mission for the thieves guild and had just finished killing a giant, a frost troll, and a mammoth. Well when I tried running to my next destination, it wouldn't let me and it also wouldn't let me jump, so that was frustrating. I tried saving the game and reloading it, restarting the game, going back to a previous point in time and it still would not let me sprint or jump. Then when I finally got to a certain point during the mission it decided to let me jump and sprint again. So basically, there have been alot of freezing problems so far, and it's not just you. Hopefully there will be another patch/update that will fix this issue, if there are others who are experiencing the same thing.
Uncharted Territory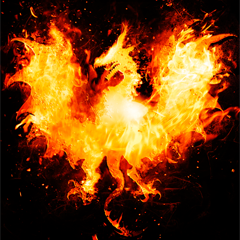 Registered: 11/26/2007
Offline
1846 posts
Re: Newest update to Skyrim: Game and console freeze
Apr 8, 2012
The game freezing upon going underwater glitch, is known, as according to this: http://forums.bethsoft.com/topic/1364560-game-freeze-after-going-underwater/
At present, the suggestion is to go the Game Data Utility (NOT the Save Data Utility; the one near the top below the Vita content manager app), and delete the game data and title updates for Skyrim. Then restart Skyrim. You will need to wait for the 1.5 patch to reinstall as well as for the game to reinstall.
I'm not sure if this works for I have not even played the game myself since 1.4. Not since before my system YLOD'd and I sent it in for repair. It's back home now but I still have to wait for the thermal pads and thermal paste to set before I play something like Skyrim which will stress the system out to extremes lol.
Seeing as how the issue is already known, I don't think we'll have to wait long for a patch.
Get your Portable ID!
Motorstorm 80GB Bundle w/ 320GB HDD
Re: Newest update to Skyrim: Game and console freeze
Apr 8, 2012
With glitches, I think they're just as random as usual. I haven't had any problems with glitches, just the lag, and the loading times. Good lord the loading times in this game are ridiculous. Still an awesome game though, hope you're able to get rid of that water glitch. Also, did anybody elses game save stay the same size after 1.4 came out? Mine was 12mb before and after 1.4 came out, and now it's just getting bigger, i'm up to 13mb now.