Reply
Topic Options
Mark Topic as New

Mark Topic as Read

Float this Topic to the Top

Bookmark

Subscribe
Highlighted
New ps3 Slim on Black Friday or a reburb fat model? Which is better quality?
3 replies 248 views Edited Nov 8, 2012
Hi guys. I have a decision to make, and I could use some help.

I have been out of the loop on gaming for about 3 years or so now. I used to have the160 GB original model ps3, but it was stolen out of my apartment by a crooked maintenance man who actually replaced it with a broken identical unit (with a different serial number). Anyway, I my life got very busy shortly thereafter and I never replaced it (and I gave the broken one away).

Now, however, I have decided to get another one, and have been looking around and doing research on all of the newer models. I have already decided that I do NOT want one of the super slims, and honestly, I am trying to figure out why I should want one of the slims even. I had absolutely no problems with my old fat one, and actually prefer the look of the sleek glossy plastic to the slim. I don't remember it being loud at all, so the quieter operation doesn't seem like that big of a deal to me. Also, I heard they fixed the issue with the faulty thermal compound which was causing overheating issues in the older models, so I wouldn't think that would be much of a problem in the 160s.

Therefore, I have been trying to decide which way to go with my purchase. I could buy a slim before they all sell out at Amazon or wherever, or I could try to get a deal on a refurbished 160 GB fat model. Being away from this for so long and not being aware of new developments/problems with specific models, etc., I am really struggling with what would be the best course of action here. I really want to know if the slims are on a par with the old fats in terms of quality, or basically if there is any reason I should ignore my personal preference for the look of the fat and go for the slim instead. Any information or advice would be appreciated. Thanks in advance.
Uncharted Territory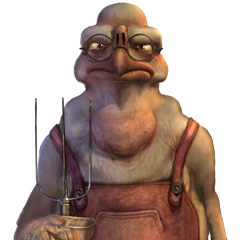 Registered: 05/15/2009
Offline
1368 posts
Logical_Dolphin
PIayStation MVP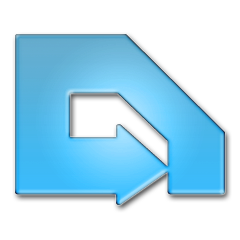 Registered: 07/14/2000
Offline
12905 posts
Re: New ps3 Slim on Black Friday or a reburb fat model? Which is better quality?
Nov 8, 2012
The issue with the thermal paste hasn't really been addressed, it still really needs to be re-applied after a few years of use.
I do suggest that you get one of the $199 PS3 bundles that will be on sale at various retailer son Thanksgiving & Black Friday. These units have less parts and generate less heat, making them far more reliable than the older units...
Re: New ps3 Slim on Black Friday or a reburb fat model? Which is better quality?
Nov 9, 2012
I agree with Logical Dolphin...... AND you can buy a Sony extended warranty through the PS Store (found under PS3 Add-On's>Subscriptions). a 1 year extended warranty is $44.99 and a 2 year extended warranty is $59.99 and $44.99 for Plus Subscribers.


Sony also offers a 3 Year extended warranty, but that is only if you buy the PS3 from the SonyStyle store (priced at $69.99)
If you have questions for Sony's extended warranties you can call: (866) 716-7669
You could theoretically have up to 4 years of Sony warranty service.

MAKE ABSOLUTELY SURE THAT WHEREVER YOU PURCHASE YOUR PS3, YOU MAKE COPIES OF THE RECIEPT BOTH HARD COPY AND DIGITAL AND YOU KEEP THE ORIGINAL IN A SAFE PLACE. YOU WILL NEED THIS FOR ALL WARRANTY CLAIMS

Furiously Chaosing