Reply
Topic Options
Mark Topic as New

Mark Topic as Read

Float this Topic for Current User

Bookmark

Subscribe
Highlighted
Re: New PS Store sucks
[ Edited ]
---

Girahn wrote:


New PS Store "update" = All Netflix "updates" -- broken UI, terrible search options, insane gouping (and lack thereof)...

AND WHY ARE THERE STILL NO PREVIOUS DOWNLOAD FILTERS?!!? 5 years now.....I have 857 downloads...Having to go through the entire list to find individual items I wanted to redownload when my 1st PS3 died was a massive headache, & that was "only" 400 items...

I know Sony doesn't care about what us common folk think, and that ranting about it here won't help. I just want to rant.

---
Some people have downloads lists much longer than yours. Mine is over 1,200. That being said Sony has already acknowledged that people want a way to sort downloads lists. Proof can be found here. Simply look through the comments section and find the replies from staff.
As pointed out earlier, there are ways to "group" (sort) content on the PS Store with filters & such. Again, it's not perfect but it is there.
The way people are ranting is what's causing part of the problem... Misinformation or no information seems to be happening a lot.

Of course there are filters for most items on the store, just not in the Downloads folder. Granted, this probably isn't a huge issue for many people, but for restoring lost/deleted items it doesn't make any sense why this basic option has never been available. Sony says they appreciate input, but for some reason they keep overlooking this.
"Please stay on the line. Your input & satisfaction are very important to us. We appreciate your patience"...
Just wanted to come in to also have my say:
i fully agree that the new store is HORRIBLE.
1: its slow as a turtle, it takes AGES to load in and it takes even ages to scrolls through anything whatsoever, logging off from the store even takes up a lot of time jeez man how unnecessary.
2: cant find anything whatsoever, everything is cluttered together, if you look for something specific prepare to waste half your day.
Please please please please PLEASE give us an option to use the old store, i dont use mobile phones to get on the store to begin with so what exactly do i need with apps anyway, and everything looks like a giant collection of billboards wich is NOT<--- friendly as it is NOT<---- practical.
-cal.
Apple just converted their store into a windows 8 **bleep** same with iTunes but you have the options to bring back the old look which is GOOD.
But yeah buying something on this store takes forever.
The turtle thing reminds me of those old PS3 Japanese Quotes the playstation father was known for using when responding to the price of the console.
Yeah the new store isRe: New PS Store sucks
Yeah the new store is awful. To think months of resources went into this andit was suppsed to be the new defining psn experience and this is what we got. No owwwww and ahhhhhs just **bleep**
I really wonder who came up with the idea altering the new PS store. The old one works so perfectly well, and easy to navigate. The new look is so confusing, and the resolution is SO HORRIBLY BAD, I almost thought my TV broked cuz it looks like its running on 480P instead of full HD.
Come on SCE! Change it back!!!
FidelityNy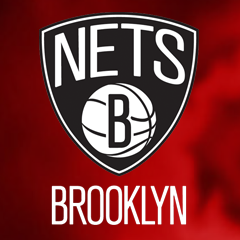 Offline
---

DragonIrons wrote:


Um dude, i just went to MY downloads in the store.... please point out what you're looking at cause unless I'm fracking blind there's no way to sort YOUR DOWNLOADS. Other things like games and dlc ya.... but not that.

---
Read his reply again.
I can't believe that even a company as big and apparently "Savvie" as Sony can't understand the phrase "If it ain't bust, don't fix it" Complete Morons. You can't tell me that whoever designed the new PS Store sat back and said"Yup, that's much better" & "Yeah that's what everyone wants, a look to rival MSDOS5.1 and a speed to match".
I shall also be boycotting the Sony store until the original one returns, mailny because it is the worst thing anyone could bestow on another human with all the hatred of the Devil himself but also because I can't find a **bleep** thing on the slow pile of steaming brown that it is..