Reply
Topic Options
Mark Topic as New

Mark Topic as Read

Float this Topic to the Top

Bookmark

Subscribe
Highlighted
New 250 Gb Ps3 Slim freezing/other problems...
12 replies 1598 views Edited Jan 4, 2010
Ok so I got it Christmas day. Opened it up, everything is fine, loving the look of it. Few days later, it starts to freeze during uncharted 2. I thought uncharted 2 might have a scratch, causing the freezing, so I didn't worry too much. Next day, LittleBigPlanet freezes, which had been running fine the past few days, and I knew something was wrong. I thought it could be due to maybe overheating/overuse of the ps3 since we've easily been playing 7 hours a day during Christmas Break lol. But the thing that worries me is today the ps3 slim wouldnt turn off, the power button light kept blinking on and off. For peace of mind, I've made a backup since I don't want to lose my data, but what should I do? Is this partly my fault for using it too much, or is something wrong with the ps3 itself?
Uncharted Territory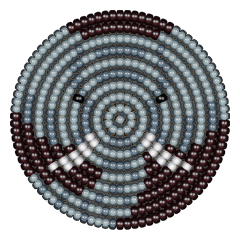 Registered: 05/18/2009
Offline
1422 posts
Re: New 250 Gb Ps3 Slim freezing/other problems...
Jan 4, 2010
This thread worries me alot especially after I bought a new PS3 Slim 250 GB after my original PS3 60 GB unit got the Red light of Death. The 60 GB died after inserting Modern Warfare 2. Just before, I had been playing Dead Space for about an hour and a half. When the MW2 disc went in, the screen went blank shortly thereafter and the unit got the infamous Red light. My 60 GB unit had worked perfectly for over 2 years. To think I paid $ 535.00 retail back in 2007. I thought long and hard about sending the unit out to Sony. Almost $ 200.00 to get it refurbished and with only a few months warranty... I decided to upgrade to the new 250 GB Slim with the 1 year warranty plus I bought an extended 2 year protection plan at Walmart. Truthfully, I was a little apprehensive about fireing up MW2 in the new unit. So far I've only played for 2 hours straight at a time. Even with the Sony warranty and the extended protection plan I'm hoping for the best. Oh, yeah, and if any of you Sony people are reading this, I am less than satisfied after having paid so much for the 60 GB unit to have it fail after 2 years. Sorry for what happened to you tigown, I know how it feels.
Re: New 250 Gb Ps3 Slim freezing/other problems...
Jan 5, 2010
Update after playing all day on it with few breaks, the green blinking light appeared as I tried to shut it off. What does that mean? I played from 7am to 9pm ( a lot I know, but it will drastically cut down since school starts tomorrow.)
Re: New 250 Gb Ps3 Slim freezing/other problems...
Jan 5, 2010
i honestly think it should be able to handle that much. but i played MW2 that much and it got YLOD. games like littlebigplanet should be able to run longer though. i wouldn't play it longer than 5-7 hours a day. and yeah, i would just return it for a new one. it has a problem that wasn't due to misuse or anything, so it should be fine. and a scratch won't usually freeze a game at all. PS3 discs seem a lot hardier than ps2 when it comes to that, probly because they're read with a blue laser
You Killed My Yogurt!! -Fred Fredburger
Get your Portable ID!
Re: New 250 Gb Ps3 Slim freezing/other problems...
Jan 5, 2010
Ok thanks for the replies guys. Does anyone know what the green blinking light means when it won't power down?
Lombax Warrior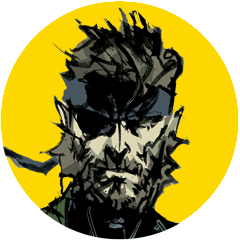 Registered: 04/07/2008
Offline
160 posts
Re: New 250 Gb Ps3 Slim freezing/other problems...
Feb 18, 2011
I just got this myself. My wife turned it on, opened Netflix, tried to select a movie and it froze. So she hits the power button to try and turn it off and the screen goes black, the green Power button light just blinks. She left it like that until I got home from work. So it sat there blinking for about 1 hour and 40 minutes. I get home and hold the power button down for 10 sec's, it shuts down completely, I turn it back on after a couple minutes and it boots up like it's going to show a message but goes directly to the XMB screen with my Theme still intact.
I am searching everywhere right now but I don't know what that was.
Re: New 250 Gb Ps3 Slim freezing/other problems...
Mar 7, 2011
Do NOT BUY SONY I bought the $350.00 dollar 250gb slim not even a month after warranty expires system play brand new blue rays when ever it wants no problem with games just movies then sometimes when It does play the movie "that it wouldn't play a million times." in the middle starts going very slow and no sound. Can you explain to me how a drive that has not one problem with games does with movies. Sony's FIX ya right. turn off the 1080p 24hz output.And the suppose riskey fix "FAN Blow" is a B.j." The 1st fix"24hz" Which never worked anyways and would ghost up my $4000.00 dollar samsung tv. This as EVERY single other sony product I have bought is garbage. I refuse to spend one more red cent on their products. I have 2 other ps2's sitting in the closet one the top model one that cost almost 300 broken and the other the ps2 slim does the same exact thing now no movies "Dvd" and just games. THAT'S IT YOU Scum. I now have samsung computer monitor, TV and a ATI AMD Diamond graphics card which blows the ps3 games in the garbage. Oh and I never have to worry about the copies of the games all on steam .SEE YA no more money out of this suckers pocket. They want over a 100.00 dollars to send and look at the system then decided what to do and maybe even send me another used unit with god knows what problems. This system was impecably taken care of also, cleaning air vents not being on the floor . A Billion dollar company with 100's of millions of customers and this is the best they can do. Trust me don't think your the exception. I did NO MORE>
Re: New 250 Gb Ps3 Slim freezing/other problems...
Nov 24, 2012
I haven't had my system for 24 hrs and it freezes now its stuck with the green light on and nothing shows on the screen I can't even hold the button down 2 re boot it