Reply
Topic Options
Mark Topic as New

Mark Topic as Read

Float this Topic for Current User

Bookmark

Subscribe
My I.S.P. is Fibersphere communications.
(Fiber Optic)
My (older) laptop has a 802.11g card and it connects a strong 54.0Mbps
my top d/l speed on speedtest is 18-22Mbps
My new Lappy has a "mini-N" card (that's why i got the lynksys e1000 plus i got an o.k. deal on it) connects at 135-270Mbps
but i can only download speedtest(.)net at 37Mbps and speakeasy at 32Mbps
I have no issues drilling a hole or two if that's all it took for a hard wire connection but this is more
(go across the living room then up the stairs then big office at the end of the hall)
I guess i was looking to see if i could use a "wireless N adapter" and plug into the USB of the PS3 and hope it got faster network speeds.
Or like radix023 replied use/buy another router/game server that would recive the strong signal then hard wire out of that into the lan of the PS3 or even my T.V.
(my Sony XBR-9 isn't wireless network)
I have been using my PS3 with a NETFLIX streaming disc and only time i've had like "buffering" issues is Friday afternoon/ eary eve OR
Sat day/early eve (peek time)
It's almost looking like i may have to wait (not holding breath) till Sony or someone makes a wireless N card for the PS3
((ADDED: after hours of googling i may have found what i'm looking for.......
it's called a "Gaming Adapter" or the newer Game & Video adapter or just an "Access Point"
Wow these things cost as much if not more than the router.... lol))
Guess i'm off to search around and TRY to find where and who has the best deal on a Access point or Game & Video adapter

I get the same problem when running comcast I recently went from 20Mbs with powerboost and always had a major lag to 60mbs without powerboost cause of the potential high speeds no powerboost is around with comcast cause you getting that high dose of speed but since I got the 60mbs my ps3 doesnt even seem to catch up to that speed some days ill be lucky enough to get 30-35mbs and 3-4mbs upload speed when all together im pushing 63mbs and 10mbs upload on my pc sony sucks when it comes to getting the best out of its gaming system I called them a couple days ago and asked them about this situation and how much speed the ps3 can handle and they says there is no limit now my question is why im paying 144 dollars a month for faster internet and the only thing thats fast is my home computer and my ps3 is still slowing down and lagging on a every other day but i got comcast coming out im gonna see if theses guys know anything about this and if they do so be they fix this problem if not say bye bye to the ps3 im done with gaming system ISP offer all theses speeds and only one device can get the proper speeds and when it comes to my ps3 begin hard wires there gunna say the ps3 cant handle it come on if your hardwiring your ps3 it should beable to handle any speeds you throw at it this has nothing to do with your ps3 its the ISP itself if your ISP can throw you 60mbs then your ps3 should have no problem handling it but if it cant then whats the real point of spending all this money on creating faster speeds for people like us who love gaming and cant even take advantage of it. This whole PSN network issue makes comcast or any cable company seem bad and like were running DSL (Thank god Im not on DSL when playing PSN LOL cause I can only imagine how slow that plays) If anyone has any advice on this issue please help me out cause im trying to enjoy my ps3 and my full internet speeds not lag everytime i come online cause supposly the PSN cant handle it give me a break I didnt speed 300 bucks on this gaming system to hear the system cant handle 60MBs.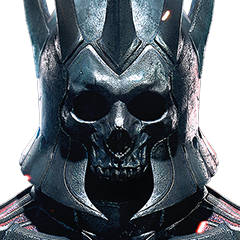 Offline