Reply
Topic Options
Mark Topic as New

Mark Topic as Read

Float this Topic for Current User

Bookmark

Subscribe
Highlighted
12 replies 32 views Edited Sep 29, 2010
I recently moved into a large house and it comes with free 50mb wireless internet.
The "sucks" part is that the one and only Ethernet jack that I plug my new lynksys e1000 N router into is in the front office (upstairs)
My PS3 and Sony XBR9 46 is downstairs.
It's too far and no way to run a hard line from the router to the PS3.
The best download speed i can get with the PS3 wireless card is 6 or 7mb.
My old place i had comcast 25mb cable internet and could get 14mb wireless and 20+mbps if i ran a CAT5 wire directly into my fat PS3
My question is....
how can i speed up my connection?
or is wireless my only option?
Do they make wireless in (with high gain/long distance antenna's) that you can CAT5 wire out to you're system?
Thanks for any help or advice..... Pdx
Sep 29, 2010
you can buy one larger anthenna...
Hekseville Citizen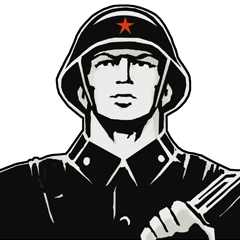 Registered: 09/03/2005
Offline
442 posts
Sep 29, 2010
First of all:
1.) What type of connection is this "free 50mb wireless internet."
Is it baseband/broadband, satellite/cable/fiber, etc.?
2.) Is that 50MBps or 50Mbps
MegaBYTES/ps, or 50 MegaBITS/ps? (I'm pretty sure it's Mbit/s lol)
3.) How far away from the router are you exactly?
And are there a lot of solid objects like walls in the way?
It's never to "far away" to hardwire if it's absolutely necessary... If you're able to, and not scared of drilling holes, you can make a shortcut! I've wired schools (of course I have plenum access, which it a bit easier), and homes... It's not impossible.
Speed isn't what you should be worried about. 6-7Mbits/s is better then a lot of people on PSN get.
Latency is what you should worry about if you're as far away as you're making it sound, the only thing to help that is running wire (and still it depends HEAVILY on the service). For example: if it's satellite service (God forbid) you can kiss online gaming goodbye, the latency is WAY to high.
Answering your questions more directly:
1.) Running CAT5/5e/6 (5 is more than sufficient) would be your best bet for full bandwidth, dependable speed, and overall connectivity. At any medium, if your router supports it, make sure to use QoS to prioritize your PS3.
2.) Wireless isn't your only option, unless the building you live in doesn't allow for drilling holes (I don't know if you own the house or not). If that is the case you should be sure to broadcast the proper signal for your PS3. 802.11b cuts through walls better than 802.11n, 802.11g has higher bandwidth capability than 802.11b, 802.11n has much better range (without obstructions) and much higher bandwidth than 802.11b/g.
3.) Of course, they're called routers LOL. You kind of screwed yourself with the Linksys e1000 N - the antennae are BUILT-IN! So you can't buy high gain antennae and switch them out!
I think what you're thinking of is a range extender/expander. Most of them are garbage, you can try one out and you'll not see a difference!
One thing you can do is have a computer (laptop, ideally) mid-way between the router and PS3, and have it wirelessly connect to the network, then enable network sharing and run some CAT5 to your PS3. It's ugly, but it works.
If you have a network diagram that'd help me explain a little better... Hope I helped and didn't confuse you!
Hekseville Citizen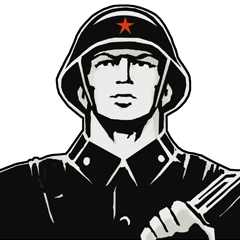 Registered: 09/03/2005
Offline
442 posts
Sep 29, 2010
---

insane2103 wrote:
you can buy one larger anthenna...

---
His router doesn't support antenna swapping. They're built-in, man.
Sep 29, 2010
well, he can change the router, he sounded like the doesnt wanted to place loads of holes in his new house that came with internet, it was just ONE thing he could try.
Hekseville Citizen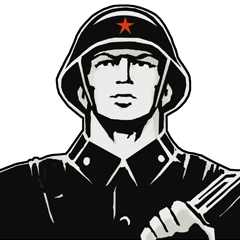 Registered: 09/03/2005
Offline
442 posts
Sep 29, 2010
Why are you getting all defensive? Lol I was just telling you that's impossible with his current set-up, I wasn't trying to offend you or something.
True, it's just that's a $60 router, we don't know if he just bought it for the new house or had it with the old one.
It really only takes one .08" diameter hole to run CAT5 down a level.
Sep 29, 2010
non taken! i was just sad that it wasnt going to be "that" easy as just chaging an anthenna! i read your super reply post and it is neat, he can probably make all his troubles go away! hehehe
im in brazil, I have a CABLE internet service, they gave me this motorola surf anything cable modem (it does run my telephone too) and i have a d-ink wireless router and my pc and ps3 are wifi connected and i can play well most of the days.
Hekseville Citizen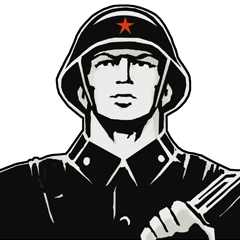 Registered: 09/03/2005
Offline
442 posts
Sep 29, 2010
Ok haha! It's difficult to tell over the internet whether I had upset you or not.
Cool man, I have a Motorola Surfboard modem with Comcast Cable (and a Netgear gaming router) in my layout! The main thing is the DOCsis 3.0 Comcast is finally taking advantage of (slowly, but surely).
Which, by the way, would be beneficial to the OP if the modem supplied supported DOCsis 3.0 compliance, as well (but only if the ISP is providing cable broadband, of course).
Sep 29, 2010
yeah, it is hard! hehe you really do understand a lot about routers and stuff, im into computers since like, 8 years old, but because i dont work with computers, and cant really be THAT into tech specs these days... anyways, my setting works well, i just want to change my ISP when i move up next year!
Sep 29, 2010
If you buy a router that supports dd-wrt (open source router OS), you can set it up to be a client on the wireless network and provide hard network connections out the back to other devices. Not sure that will help, but you asked if it was possible.