Reply
Topic Options
Mark Topic as New

Mark Topic as Read

Float this Topic for Current User

Bookmark

Subscribe
Highlighted
Near still not working???
9 replies 23 views Edited Apr 9, 2012
I picked up my vita since day 1 and the Near feature has never worked. I have done everything that was suggested on this site and I have also submited my wireless router info to skyhook about 5 weeks ago and still no luck. Map location does not work either.
Anyone have any idea's on what else I can do to get this to work?? Has Sony every said anything about why the location base features works for some but not others?
Thanks
Viewtiful_Josh
Fender Bender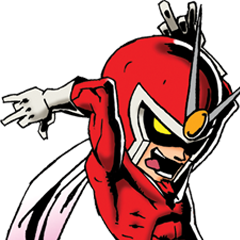 Registered: 09/27/2009
Offline
2922 posts
Re: Near still not working???
Apr 9, 2012
Re: Near still not working???
Apr 9, 2012
my near did not function correctly the 1st week i had it.. bu i waz able to do alot more when i put my profile a lil more public... i mean i could not find any1/gifts/location data because i had everything on private
Re: Near still not working???
Apr 9, 2012
kasen,
If you could tell us where exactly in the process your vita fails out.
here are the steps as I understand them
1) Open near, and hit the Near button
2)"Location Data obtained... Sending"
3) "The following information was sent" (and the distance traveled lsited)
4) Out and About and Discoveries updated.
if you get a fail message, can you give us the code?
My own problem was a failure after the location obtained screen, It would tell me it suceeded that have an uncoded error while trying to update. Did a factory reset and got it working again.
Hope we can help
Re: Near still not working???
Apr 9, 2012
Well it turns out that the both times I submited my mac address to skyhook it was off by 1 digit...But I only found this out after I contacted them directly and a technician got back to me and told me this information. The tech asked that I use the program inSSIDer to find the corect mac address and send him a screenshot of the information.
5 min after sending the info he updated there database with the correct info and near started working!!
I don't feel so smart anymore lol
Re: Near still not working???
Apr 9, 2012
dont worry NEAR is worth in the long run.. i get about 6 gifts every day... bu the way it says "you've met this person here this many times" is odd because ive meet another vita user 9 times.... i guess its a proximity thing?
Re: Near still not working???
Apr 9, 2012
I only know one other person im my area who has a vita and it appears we're the only two people with one.
Re: Near still not working???
Apr 9, 2012
I am lucky in that a couple of locals are active in the forums and on my friends list.
I just finished getting my Tarot cards for Golden Abyss, and have started collecting the silver coins. I wish some of this gift giving couldbe more active and less passive but I am sure that will come as more games come out.
Alacrity