Reply
Topic Options
Mark Topic as New

Mark Topic as Read

Float this Topic for Current User

Bookmark

Subscribe
Highlighted
13 replies 61 views Edited Mar 27, 2011
Yes two devices I must have on me at all times now....I am aching to get them both
We all know of the "Enigma" that is NGP...I consider a Next Generation "Playstation" as to a portable just from the info I have seen and read (links below)
Then there is the Xepria Play (PS Phone)
Now while my knowledge on the PS Phone lacks compared to the NGP...(just have seen nothing on the PS Blog about it)
But from the little I know (Sony USA) <link I will put my foot in my mouth and say that the PS Phone is not AT&T restricted and if you can get a phone service with 3G to support this phone I will assume that that same company a SCE have some sort of agreement that that phone company can provide 3G support for the NGP as well and hopefully with some cool plan discount or something feature...know what I mean.....
I will contiunue to look for more info on the Xepria Play
Mar 27, 2011
I don't think the Experia play looks good really, just an android phone with PS buttons and some third party PS1 games.
Now the NGP, that looks like it will be the best portable device ever, and I mean that
I can't wait for the NGP!
Mar 27, 2011
Oh yea I left that out I mean smart phone wise....I have always had a nextel cause I break phones during work....but my job has shifted and I can now carry a smart phone...and I think I'm going Xeperia....I have as well been told that the PS Phone will allow PSN access....I forgot about that.....but I don't want to use my NGP as a phone I am willing to bust it out to do some Skype Video Chat but if I'm just doing my phone things I want a smart phone not my entire NGP
Mar 27, 2011
I don't see why the NGP doesn't have a service plan to be a smart phone...or the 3G version anyway.
The NGP has everything and way more that the iphone has, it just lacks a service plan. I want to use my NGP for texting and phone calls! Why not?
Mar 27, 2011
yea I read in my GI mag before the latest talk they had on the NGP when they talked about the NGP and PS Phone first look and they had a pic of the NGP and it looked like a PSP Go with dual analogs and was about a 1/4 inch thicker....they said that Sony made the NGP and the PS Phone separate cause of marketing reasons
IDK....just the info I have I would not be surprised if the 3G NGP's have some sort of feature that will allow a app DL from a supporting phone company to be placed on the NGP....But I will still lean towards the PS Phone....I don't want my NGP ringing in the middle of a game....or I would like to have my NGP battery used solely for gaming,music,video media....can't have my NGP going dead and then my hot girlfriend calls and I can't answer cause I burned up battery watching watching Gamer on netflix
I assume it is reasons like these Sony means about the market demand.....I know nothing about apple stuff really I'm an AMD PC....but I don't think the IPAD and IPOD have a phone feature like the IPHONE...nor does the IPHONE have features the other two have...I believe correct cause I may be wrong
Re: NGP & Xperia™ PLAY
Mar 28, 2011
All right here is one of the things I got on info it's not a official Sony site at least I don't think....but here it is
They have specifications and talk about it am still reading it just figure I post it now
as well there is this site IDK if it is Offical Sony site but oh well I am reading it as well for info
Re: NGP & Xperia™ PLAY
Mar 28, 2011
Ok so I finally saved on Resident Evil Director's cut and sat my PSP Go down
and read the articles I linked before earlier......they were basically the same thing just one had fancy pics which I put in my PS Devices folder on my PSP Go for later use to talk and show to peeps.....
I have gathered the feel that the PS Phone is like a PSP Go with a phone feature.....and actually maybe some better game play abilities that the Go lacked
Now I had always assumed just looking at pics of the XP that these were touch dual analogs.....and indeed they are.....why did the PSP Go not have just regular dual analogs no L3 R3 ability or all touch like on the XP just plain dual analog IDK but I think that is whack...but oh well
But they are both the same size and as I stated before about why NGP and XP are not just one device I don't want my phone to be bigger than the old PSP's
lensflare15
Uncharted Territory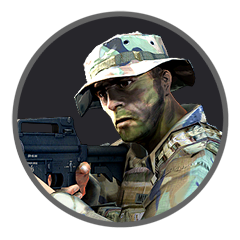 Registered: 08/26/2009
Offline
1685 posts
Re: NGP & Xperia™ PLAY
Apr 13, 2011
Honestly, I have absolutely no desire to own the Xperia playstation thing. Aside from make calls and do a few smart phone tasks, what can it really do that the NGP can't? Now, I may be missing something, but still, since I only use my phone to call people and text, I really don't need it. And even if I was going to buy an Xperia phone, it would be the X10 version, now that looks nice.
Re: NGP & Xperia™ PLAY
Apr 13, 2011
I hear ya I just have never had a smart phone they break to easily in my line of duty so I been Nextel. Since then though I have had a change of duty and an have a smart phone now and it won't break. I to just call and don't even do the text. But the Xperia Play is suppose to have access to PSN. I can use my Xperia to sign in and check the XMB messages so to speak. Play PS1 games that I already have, and there will be 1st and 3rd parties making games for the Xperia over PSN that will be accessible by select smart phones as well. I would like to have my dual analog and L & R and other PS buttons when I play these games. Not some strange verizon or at&t smart phone or any other phone that does not have the exclusive PS controls on it.
Once again personal preference I have never liked off brand controllers cause the way they feel in my hand.
Not only that I am a Sony Playstation freak. When I reach for my phone walking around with my SMURSE (Sony Man Purse) and all the Sony paraphernalia inside of it. I wanna be using a Playstation Phone.
Not only that I am willing to bet there will be some cool plan with the service provider that supports the Xperia and the 3G obtainable NGP. I would like to get in on that deal if one exists.