Reply
Topic Options
Mark Topic as New

Mark Topic as Read

Float this Topic for Current User

Bookmark

Subscribe
Highlighted
7 replies 116 views Edited Apr 8, 2012
My life with Playstation started when i was five in 1997 I got into it when one of my friends was playing warhawk on his Playstation. i fell in love with playstation at that moment i knew that playstation was for me and that playstation would have some really cool games my first game that i got when i got my Playstation was Spyro the dragon. After i beat that i played Crash Bandicoot and i loved every game since. then in November 2001 I got a Playstation 2 and i loved that just as much as its predessesor! When my brother broke it i was devistated because i was waiting for Jak and daxter to come out but then i got a new PS2 and it gave me the chance to play all my games over again!! Then when Christmas rolled to town in 2008 i aksed for a Playstation 3 because they had Ratchet and Clank Tools of destruction. After i aksed my dad to get one My cousin had one (you can see where this is going) but they wanted a Wii and they traded their PS3 (or shall i say my PS3) for a Wii my father got and whats better than that they also Had Ratchet and Clank tools of destruction. When i beat that i left it alone for a while then Uncharted came out and ever since then ive loved PS3 and its only on Playstation games. And i love PSN and all their cool stuff, since then ive kept up on all things PS3 and always will be a loyal Playstation Fan!!
Re: My life with Playstation
Apr 9, 2012
Crash Bandicoot love it, fun game and hope to rebuy it again on my PS3.
Re: My life with Playstation
Apr 9, 2012
Become a PS+ member they rotate some of the old content and they had the crash games up for free I'm sure they'll come up again and in the meantime you get free content every month win-win!
Re: My life with Playstation
Apr 10, 2012
lol i am PS Plus member dude, check it out on PSN-ID look up thing. I been memeber sense last year to now.
Uncharted Territory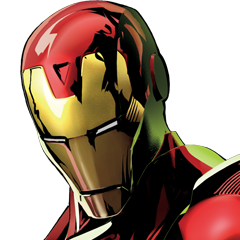 Registered: 06/04/2009
Offline
1470 posts
Re: My life with Playstation
Apr 10, 2012
So glad i got to get free crash games with PSN+ totally worth it!
And gratz on your first post welcome to the ps forums
Re: My life with Playstation
Apr 12, 2012
well i would but right now money is tight and i dont really have time to get it but when i eventually do i should have a lot of time on my hands to go through all the content PS+ has to offer.
Re: My life with Playstation
Apr 12, 2012
hey tthanks man its good to talk to people that share my love for playstation and how much fun it can be!! I hope Sony keeps up the good work, i am really looking forward to the future of PS Gaming!!