Reply
Topic Options
Mark Topic as New

Mark Topic as Read

Float this Topic for Current User

Bookmark

Subscribe
Highlighted
My Playstation Plus ended Today (My PS+ Expericence)
8 replies 24916 views Edited Dec 10, 2011
ok im gonna share my experince with you guys about my Plystation Plus well i enjoyed PS+ it's a cool Gold subscribe for Playstation Network but somethings i has to say about it that get me think should i buy it again or no well (in my optionan) and my experince with it i just dont think that i will buy anyother plus sub for a good while and the reason for that is because
1. i feel that i'd been cheated or unfair with plus since i'd had yeah i get acces to private beta and get some free stuff but once it ends you lose all of that stuff and you has to re buy all of that witch again imo i dont like that paying for the same game 2 times and also i feel that i be cheated when i brought PS+ it started on 7/01/11 and it ended 12/10/11 so where does the year plus 3 months come in out with these thats my only issues that i have with PS+ is lost content and re buying the same items
oh and if your wnodering what game i lost it was Wipeout HD witch i get back in the welcome back progream during the PSN outage back in march
so yeah thats my whole experince with PS+ Thanks Sony for a awesome subscribe that you guys riped me off for a whole year plus 3 months and also on top of that i has to re buy Tomb Raider Underworld for 20 Buck once again now this is the second time im buying the same game once again now i should not has to do thats all over again
so no Plus for me ever again
for the people who brought plus after june 2011 atleast you guys get to have Tomb Raider Underworld for free for a whole month of December so enjoy it
Re: My Playstation Plus ended Today (My PS+ Expericence)
Dec 11, 2011
Lara_Croft_GodHD wrote:

ok im gonna share my experince with you guys about my Plystation Plus well i enjoyed PS+ it's a cool Gold subscribe for Playstation Network but somethings i has to say about it that get me think should i buy it again or no well (in my optionan) and my experince with it i just dont think that i will buy anyother plus sub for a good while and the reason for that is because

1. i feel that i'd been cheated or unfair with plus since i'd had yeah i get acces to private beta and get some free stuff but once it ends you lose all of that stuff and you has to re buy all of that witch again imo i dont like that paying for the same game 2 times and also i feel that i be cheated when i brought PS+ it started on 7/01/11 and it ended 12/10/11 so where does the year plus 3 months come in out with these thats my only issues that i have with PS+ is lost content and re buying the same items 




Free games & DLC does indeed expire when your PS Plus Subscription ends, however any Avatars & themes gained for free are yours to keep forever, please note that this is not new, it is clearly stated in the T & C's.





I'm a little confused, & this may be because of the way you have typed your dates, you say you bought the 12 mths Subscription with the 3 months free, totalling 15 mths, but your dates above only show, well I'm not sure what they show actually, if you did indeed purchase the 12/15 mth's sub & you didn't get it then you should contact Sony about it, you are entitled to what you paid for.


oh and if your wnodering what game i lost it was Wipeout HD witch i get back in the welcome back progream during the PSN outage back in march




Again, contact Sony if you have a game you think you should still have access to, as in Wipeout HD, others had issues with this too, if you don't speak to someone you won't get anywhere.


so yeah thats my whole experince with PS+ Thanks Sony for a awesome subscribe that you guys riped me off for a whole year plus 3 months and also on top of that i has to re buy Tomb Raider Underworld for 20 Buck once again now this is the second time im buying the same game once again now i should not has to do thats all over again




You DID NOT have to nre-purchase Tomb Raider, you coose whether to or not, it's your decision, secind time of buying, how do you figure that out anyway?


so no Plus for me ever again

for the people who brought plus after june 2011 atleast you guys get to have Tomb Raider Underworld for free for a whole month of December so enjoy it




That's the way Plus goes sometimes, I have been a subscriber since day one & continue to remain so, is it a little frustrating when games are regurgitated by Sony some months?, yes totally, it's annoying, but that's the way it is occasionally.





I'm off to play my free version of Tomb Raider, & to the OP, I have been a subscriber for over a year now & I still got it for free!

Nothing is lost Forever and Some thing should Never be found-Lara Croft!!!
Customer Service Available Mon-Fri 8am - 8pm
General Enquires - 1-800-345-SONY (7669)
Account & Billing Support -1-877-971-SONY (7669)

Live Chat Available Mon-Sat 6am-10pm PST & Sun 6am-8pm - LiveChat
I Only Post Everything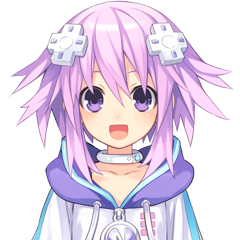 Registered: 07/05/2008
Offline
1250 posts
Re: My Playstation Plus ended Today (My PS+ Expericence)
Dec 11, 2011
First, thanks for posting and sharing ...
BRIT beat me to the punch on a couple of points, but I too am confused by the wording of your post. If you paid for 12 months, and received less, then you should call Sony. Will that be a PITA? Probably, but I would if I were you.
Did you really mean that your subscription start in July of 2010 because that would put you right in the zone for a Dec 10, 2011 expiration date. 12 months + 3 free months for being an early subscriber + 3 Welcome Back months. If this is the case, then what did you expect?
You may want to look in your download history for WipEout HD. If you did pick it up during as part of the Welcome Back package, it should not expire. If the full version is available, it may be as simple as downloading again.
As part of PS+ everyone knows the drill - free stuff does expire once your subscription runs out. Whatever you purchase is yours to keep. Sony has and will continue to recycle games, but hopefully this will not happen too often.
jcalvert
www.calvertgames.com

Re: My Playstation Plus ended Today (My PS+ Expericence)
Dec 11, 2011
From the sound of things, it seems as if you might have had purchased PlayStation Plus in July 2010 around when it initially released, from which WipEout HD was a part of the service at that time. A year later the game was available free during the Welcome Back greeting. Another four months would mean the term ends in December. Is this correct, or did you really mean to say that you purchased a 12-month plan and only received three-months deal out of it?
This also gets me to thinking that maybe you had gotten a three-month purchase instead? There are two kinds of PlayStation Plus subscriptions: $18 for three months and $50 for twelve. I understand your resistance to paying for something twice. You have no intention of renewing your Plus contract, but then you're peeved because you had to pay $20 for a game you had free for a little while. The thing about Plus is... if you did upgrade your account for a second time, you would have deducted $15 (which is the actual cost of the Tomb Raider game) off the expense of the Plus purchase. If you had gotten a three-month plan at this point, then you'd have Tomb Raider free for another few months. If you had paid another $50 (or for the first time), you could have gotten Tomb Raider free as well as an extension for all future possibilities. This would have even been the perfect chance to nab the $30 Jurassic Park game for not a penny more than the cost of an annual fee of Plus.
Re: My Playstation Plus ended Today (My PS+ Expericence)
Dec 11, 2011
another thing - your points become moot with what you type - you wont reup for plus because your games expired? so instead of reuping for 50 a year ---- youll pay a few hundred for the games??
i know im not like most gamers- most games last me a week, two tops. then there gone. so the stuff i get on plus ---- after the month of it --ill never play it again. so i could care less if they took them back -- but you need to look at it as a rental program - as long as you still rent you get the goodies. when you cancel your program there gone - that simple
Treasure Hunter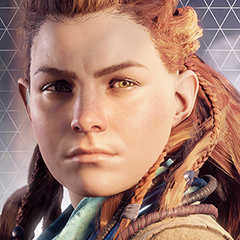 Registered: 05/12/2010
Offline
6444 posts
Re: My Playstation Plus ended Today (My PS+ Expericence)
Dec 12, 2011
Mine expires next week.
Check out my PlayStation dedicated blog, PlayStation Persuasion! playstationpersuasion.tumblr.com

PSN: ScreamAimFire999
Re: My Playstation Plus ended Today (My PS+ Expericence)
Dec 12, 2011
by the time the month ends i have usually bashed all the joy out of any of the good titles provided. gotten all the trophies or at least beaten the game. this practice of removing games clears up hard drive space that can be used for.. you guessed it, more games!
since it is all downloadable content, it saves valuable shelf space that can be used for cooler things than ravaged game disks. I have only been a member for a short while, but my profile has felt the impact of these monthly freebies.
the ps1 games are nice, but i hardly ever play them. the minis are numerous enough and nice for little waiting times before appointments (whatever type). it really provides me with enough entertainment to keep me untill my next big game purchase. ideal for those of us who can only afford a small ammount annually, but love a variety of games.
I will be seriously considering misering away my next subscription fee.
Treasure Hunter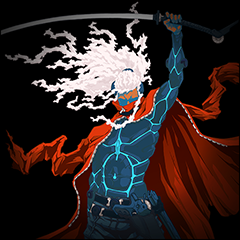 Registered: 05/09/2006
Offline
6105 posts
Re: My Playstation Plus ended Today (My PS+ Expericence)
Dec 14, 2011
I got my PS+ subscription July 23rd 2010, and it doesnt expire until 1/3/12. I mean for 50$ you really cant beat that. (especially when you traded in a few old games to get the 50$ from gamestop) Currently my playstation HDD houses 50 PS3 games, 8 minis, and 20 PS1 classics. I never have to worry about getting bored. Personally I'll gladly pay 50 more dollars at the begining of next year. i mean Sony did hit big on this one. they get 50$, you get 1000$ in stuff, and most of it you probably wouldnt of played otherwise. Not to mention I do like the betas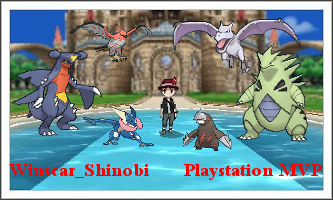 Re: My Playstation Plus ended Today (My PS+ Expericence)
Dec 15, 2011
I look at Plus more like a rental service when it comes to the freebies because thats exactly what is comparable too. You get the game for free and 3months should be more then enough time to play it. Im also pretty sure tomb raider underworlds prob cheaper on the disc instead of psn. So to recap plus has the occasional bargin and alot of games for you to "rent" even if you dont really want to play them.