Reply
Topic Options
Mark Topic as New

Mark Topic as Read

Float this Topic for Current User

Bookmark

Subscribe
Highlighted
Missing things from Playstation Store
11 replies 660 views Edited Nov 20, 2012
Is it just me or with this last update to PSN..... did the store lose a bunch of things like oh... Add-ons? Or am I just missing it? Skyrim , Gran Turismo 5, just to name a few. It's like most of the DLC content is well, gone.
AeroVayne
PlayStation Moderator (Retired)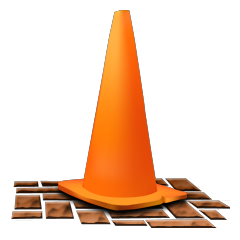 Registered: 07/02/2012
Offline
4213 posts
FidelityNy
Uncharted Territory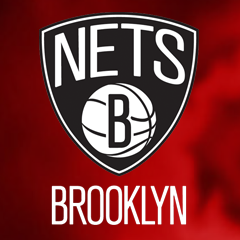 Registered: 07/08/2012
Offline
1283 posts
Re: Missing things from Playstation Store
Nov 20, 2012
Where are you looking to find DLC for those games? Are you going to the games Overview and clicking Add-ons to see all the available content for the game?
Re: Missing things from Playstation Store
Nov 20, 2012
Don't be afraid to explore. Have patience and look a while.
The store changed, yes I know, it is horrifying. A little practice, and I think everyone will eventually understand how it works. So much so, that when they change it again, people will be on here complaining they want the current edition back.
I hope you find what you are looking for though. I think Fidelity nailed it for you.
Moble
Re: Missing things from Playstation Store
Nov 21, 2012
And how in the hell are you supposed to see all available content for games in the add-on section now? Look, the way it is now
IT IS confusing, no more A-Z list of DLC for games..... look for the few idiots who can't see the problem here like Fidelitw/e...... when I first got my PS3 last year, i went through the lists of DLC that was NICELY sorted by GAME to see what games there were and what each one had for DLC. NOW? It's seperated by 8-10 **bleep** catagories like "item" and "Stats" and "levels", and DLC for ONE game could be flung out in all 8 diff catagories, and it would take a f'ing HOUR just to BROWSE (key word here BROWSE) and keep the **bleep** stright in your head while you do so. IT's either that or you have to already know which game you're looking for and use the new search thing. THAT way you can look the game up and bring up it's screen which also lists all DLC. THAT part I like, but there's no way to browse anymore without wanting to take your PS3 and throw it through the TV.
I'll tell you flat out right now, if they had pulled this crap LAST year when I got my PS3, there's a few games I wouldn't have even SEEN let alone bought, cause I wouldn't have BOTHERED trying to sort through this mangled mess of sh!t trying to browse..... I was gonna say something else but i forgot....
Look, all they have to do is replace that stupid fracking list of DLC catagories with the normal A-Z list of GAMES, AND from what other have said..... put a search feature in OUR downloaded stuff. They do THOSE two things, I guarantee there won't be anymore complaining. I WAS going to get Plus soon, but this jumbled f'ing mess of crap as it is now..... sorry but no. And I'm pretty sure I'll be spending alot less money too, since i can't find a **bleep** thing anymore (unless like i said i already know which game I'm looking for). Straight up... if I was the boss over there, I already would've fired the idiot that thought this was a good idea.

Re: Missing things from Playstation Store
Nov 21, 2012
i dont now whats so bad about the kick **bleep** old store its 100000000000000000000000000000000000000 times better then this new **bleep** they gave us
Re: Missing things from Playstation Store
Nov 21, 2012
I've looked through the add-on section for every DLC that I've wanted and...... Frakkin NOTHING! There's a saying my father like to say... "If it's not broke, don't freakin fix it!" Bring back the old PSN
Re: Missing things from Playstation Store
Nov 21, 2012
I looked as you suggested and well.... Same result - nothing. No, let me rephrase that. It's worse than nothing. You buy a game and you hear so much wonderful stuff from your friends and on the net about this wonderful DLC that everyone has. When you go to get it.... Poof! Nonexistent. Smh
Re: Missing things from Playstation Store
Nov 21, 2012
Some people are so afraid of change.
Do not fear.
Fear leads to anger,
Anger leads to hate,
Hate leads to the Dark Side.
But if patience you have not, and fear is what you know, then...
Know the new store you must. Practice you must have. Do or do not, there is no try.
Moble
Re: Missing things from Playstation Store
Jan 22, 2013
Ugh...and that nonsense is why I can't stand Star Wars lovers.

The DLC menu is poorly designed; in fact, the store's overall design is created to be easier to use, but lacks the functionality it purports to provide. Yes - you can search games. But, what good is it to anyone to have a list of games that are disc-only with no content available in the PlayStation Store? If you can't purchase it in their store, why do you need to know that it's disc-only?

Further, some games have just gone missing, altogether. Tales of Graces f, for example, doesn't even appear on the list of PS3 games available, and a search for it yields only the DLC content, but no grouping in which you can sort through, get a preview, and decide which content to purchase.


I'm in no way opposed to change; I institute change all the time. I am, however, in favor of recognizing design flaws and fixing them instead of calling them "features."